As I made my way through the mountains of 2014 Favourites videos (I look forward to these for much of the year!), I noticed a reoccurring element – the LORAC Pro Palette. Back to the forefront of my attention, I figure it's about time I do a quick review.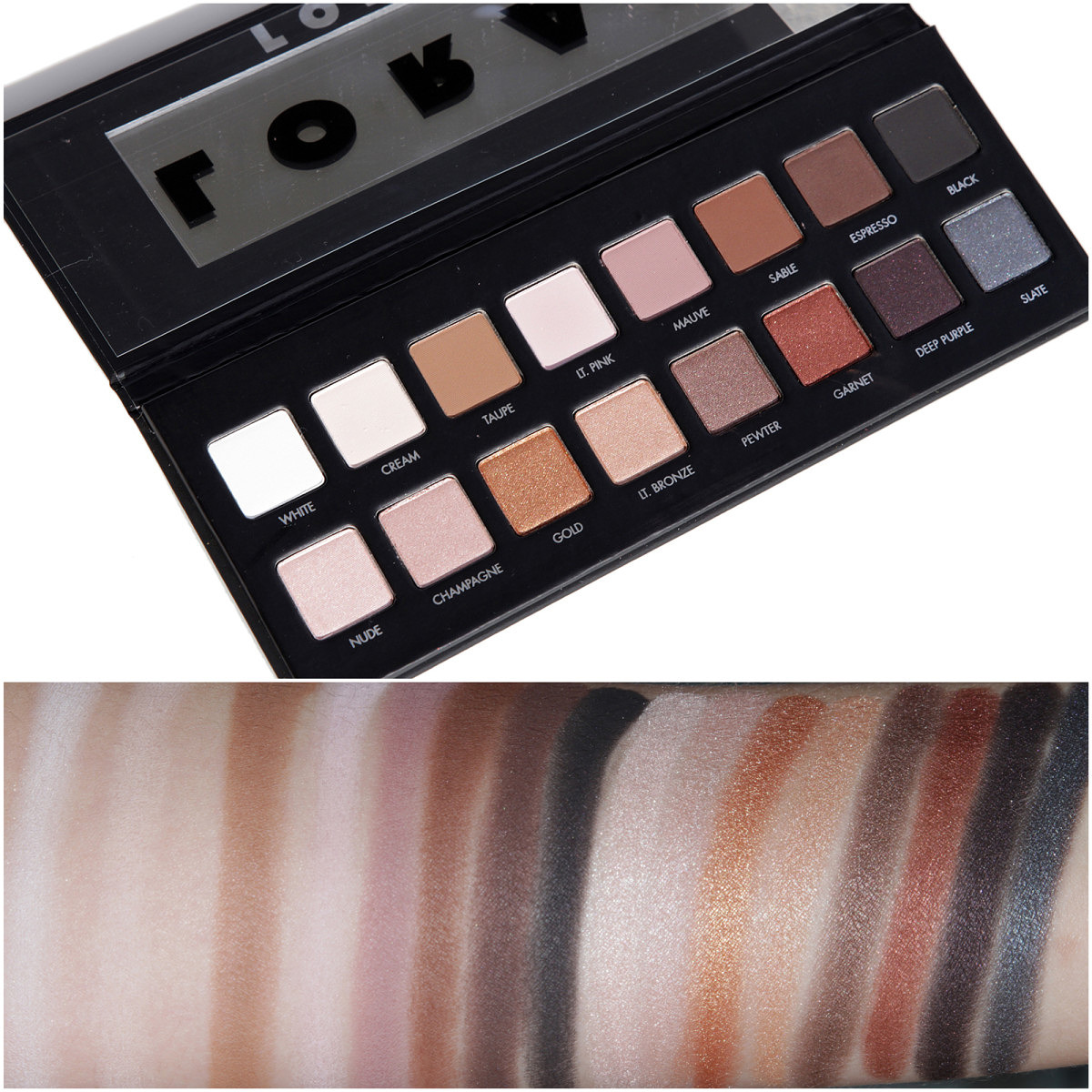 The Good
The Lorac Pro retails for ~42 USD and includes 16 shadows; a decent amount of bang for your buck. The palette is slim and travel friendly and the shades are labelled (maybe this is more a Youtuber concern? The Too Faced Chocolate Bar is driving me up the wall).
The colour selection is well curated, a vast mix of neutrals without near duplicates. Additionally, half the shades are matte! Haaaah-llelujah! Essentially, you could create any neutral eye without having to dip into your other palettes, the Lorac Pro is a one-stop solution.
One thing that often irks me with palettes is an overload of medium shades and omission of extremities; the Lorac Pro has a solid selection of very pale and very deep shades and everything in between. With each depth, there is a warmer and cooler counterpart – definitely one of the more versatile palettes that has been released as of late.
The Bad
To be quite frank, I really don't get along with this eyeshadow formula. I think I'm a bit spoilt for choice in the matte department, I've become accustomed to formulas that sortof blend themselves and by comparison, the Lorac matte shades strike me as so much work! I have to pick a brush carefully and monitor my pressure – even then, the outcome is a little choppy. I've tried multiple eye primers, each yielding a similar result.
The Lorac Pro shimmer selection exhibits superior blending performance (predictable, shimmers are easier to formulate) yet I feel as though the shimmer lacks complexity; the iridescence almost perfectly matches the base. Half my collection is comprised of multi-dimensional eyeshadows so I'm not sure I have a place for 'nice but boring' shimmers.
Overall
I can really appreciate the thought and consideration invested in the colour selection, big thumbs up there. For me, the Lorac Pro falls short on the formula front; clearly the entire Youtube community disagrees with me but as always, it comes down to preference. This time I'm the lone dissenter 🙂
Have you tried the Lorac Pro? Share your thoughts below!
xxkarima