I am not a morning person. People often say this nonchalantly but really: I cannot form a coherent sentence before midday. Recently I had the pleasure of attending a Sephora Australia event… scheduled for 7:30am. Begrudgingly, I sat at my vanity and thought – what can I slap on in 15 minutes and still look good?
The answer = my go-to-in-a-rush-look.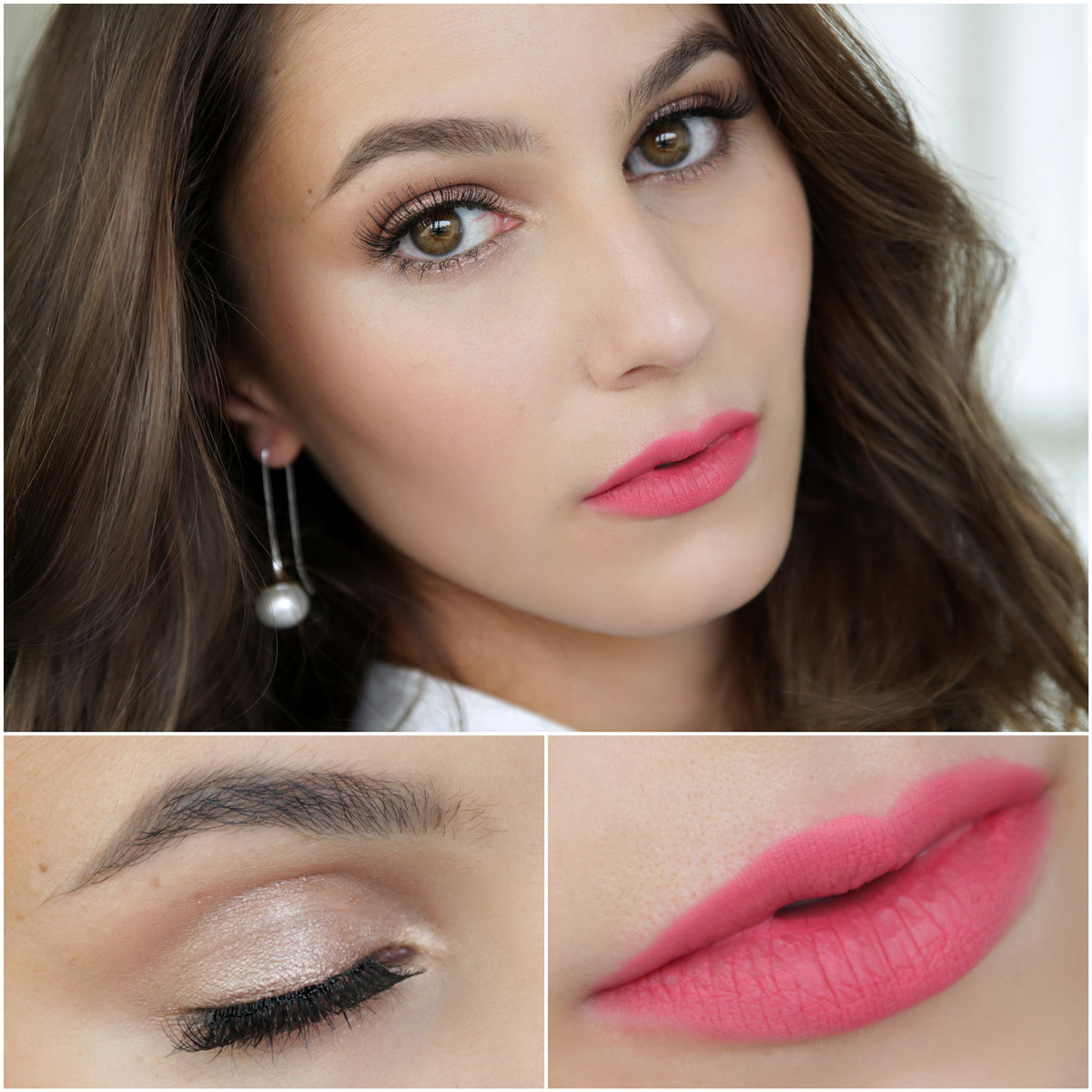 Probably not your typical work makeup but if we consider the context, it's a beauty event (added pressure).
The Main Bits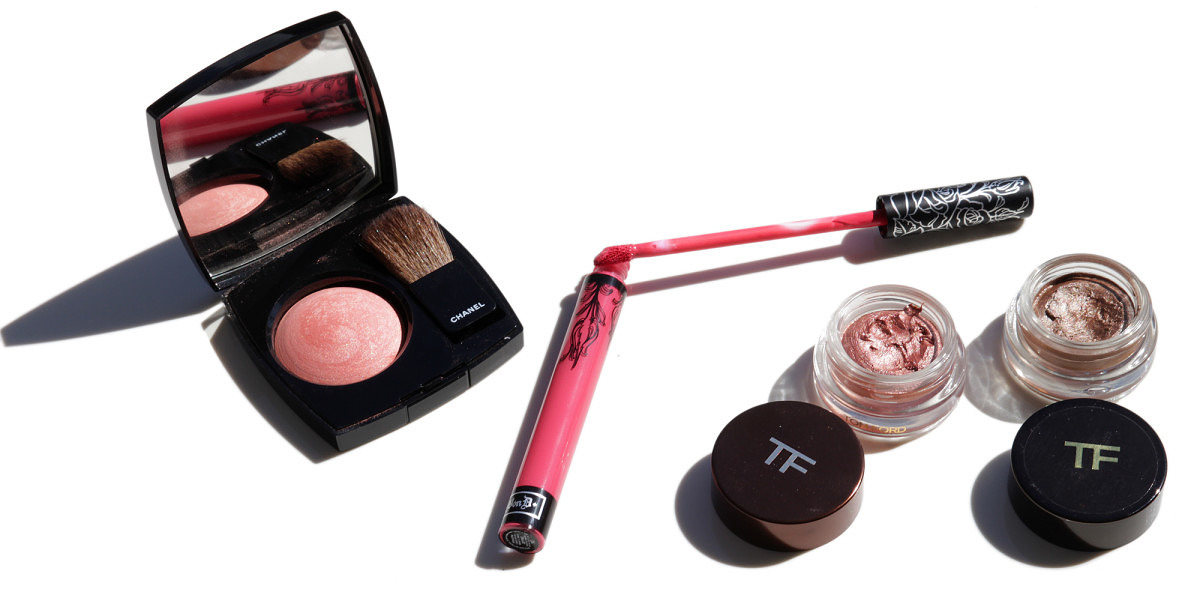 Tom Ford – Cream Color for Eyes in Platinum & Pink Haze
I hesitate to talk about products that are not widely available but if we're being honest, the Tom Ford Cream Shadows are absolute staples for me because a) they're easy to blend, even when half asleep and b) they make for a fabulous one-and-done eyeshadow look.
I used Platinum all over the lid, blended into the crease and Pink Haze to add a lil extra highlight here and there. For the most part, shimmer through my socket is unflattering (heavy eyelids, yay) and that is perhaps my favourite thing about Platinum – I can apply it all over and still maintain some illusion of depth in the crease (refer to eye shot, pretty impressive!).
Chanel – Joues Contraste in Espiegle
This blush has been in my collection for YONKS and it's still one of my favourites; a sheer wash of colour with a good dose of luminosity. If you're not a fan of shimmer, you can safely skip the Chanel Joues Contraste but I find it handy, no need to reach for a separate highlight!
Espiegle is a soft, brightening peach that doesn't exacerbate my naturally rosy cheeks and pairs beautifully with any warm look.
Kat Von D – Everlasting Liquid Lipstick in Jeffree
This is a bit of a cheat because I applied this after the event, although it is a very typical shade for me so I'm including it anyway. Jeffree is a vibrant but not-quite-neon warm pink that seems to brighten the complexion.
I have a love-hate relationship with long wearing liquid lipsticks, I adore the idea but in practice, they tend to collect where the lips meet and emphasise any texture (of which I have plenty).
I've had more success with the Kat Von D formula, I did experience a little collecting that is visible in the shots above but it didn't worsen as the day progressed. I also didn't have to baby my lips for the following week, as I have done with some indelible lip products.
By the way…
I believe the lashes are House of Lashes Sweet Romance, which I probably would have skipped if I didn't TRIM MY OWN FREAKING LASHES. Accidentally, obviously.
If you're curious about my favourite liquid lipstick formula, it's the Guerlain L'Extrait which is so kind to texture and vertical liplines, although the longevity is on par with regular lipsticks. It seems there is a compromise with liquid lipsticks; if you want crazy longevity, you're gonna have to deal with carpet lips (but if you have any suggestions, I'm all ears).
EDITED TO ADD: The earrings are Kailis Large Trumpet Earrings.
What is your go-to look? For whatever occasion 🙂 I'm being nosy.
xxkarima