Welcome to the new face of Shameless Fripperies!
It can now be found at: www.shamelessfripperies.com!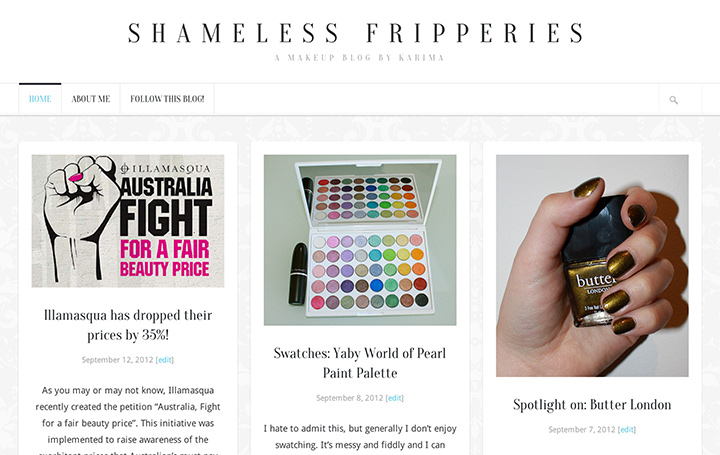 For those who are following this blog on a Blogspot reader, you will continue to receive updates on your feed.
I encourage everyone to resubscribe using email updates, the bloglovin page or whatever RSS reader you prefer (Bloglovin, Google Reader etc).
I will be holding a giveaway very soon, so keep tuned!
What do you guys think about the new layout? I'm open to all suggestions and thoughts 🙂
xxkarima