Today, I decided to trial some By Terry Rose De Rose liquid blush. I decided upon Coral Rose (a peachy colour), but I also have the colours Fresh Rose and Amber rose (tune in for swatches and comparisons of these!).
I was very impressed. The texture was quite fluid and easy to blend- a little went a long way. There is some shimmer but it's fine, which I found very flattering.
I applied Coral Rose using my MAC 190 (which I used to apply my foundation). The lasting power was also incredible- 10 hours later and my cheeks looked fresh- no fading whatsoever.
Onto the FOTD!
Face- Armani Luminous silk, By Terry Coral Rose
Eyes- Chanel Perlees palette, Bobbi Brown Gel liner in black
Brows- MAC brun
Lips- UD lipliner in illegal, covered with balm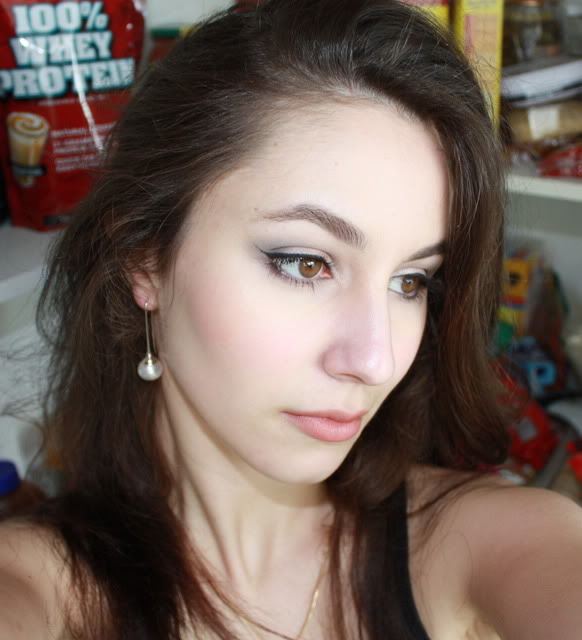 Overcast day = pantry pictures. Sorry about that!
xxkarima