After hearing so many raves about this product, I decided to take the plunge and buy.
Others claim that it's a very high coverage concealer and a multipurpose product as it can be used as a foundation.
Here is what it looks like: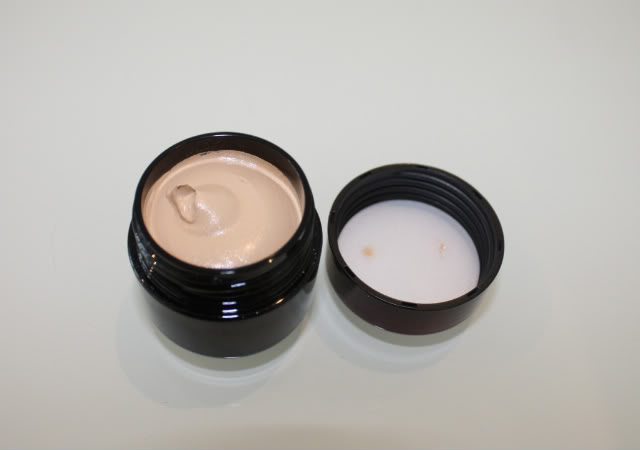 Kevyn Aucoin can be a bit hard to find nowadays, I purchased this product on: https://www.misebeauty.com/
It cost 37 GBP, which may seem steep for such a small pot (yes, it looks TINY in person) but since a little goes so far, don't be detracted by the size.
Colour Guide:I found this colour guide on makeupalley. I found it to be quite accurate.
The "SX" are the official shade system used by Kevyn Aucoin.
SX1 — Lighter than PPP, lighter than MAC NC15, neutral undertones
SX2 — PPP w/ rosy undertones, MAC NW15SX3 — PPP w/ yellow undertones, MAC NC15
SX4 — LLL, strong yellow undertones, MAC C2
SX5 — LLL, neutral w/ slight yellow undertones, MAC NC20/NW20
SX6 — LLL/FFF, neutral-yellow undertones, MAC NC25/30
SX7 — FFF, neutral but w/ more yellow undertones, MAC C3
SX8 — MMM, strong yellow undertones, MAC NC30/35/C4 (*note: C4 is lighter than NC35 but more yellow)
SX9 — MMM, rosy undertones, MAC NW35/40
SX10 — MMM, neutral-yellow undertones, MAC NC30/35
I purchased SSE in SX5 and it is, indeed, about a NW20. It could look ashy on yellow tones, the above guidelines indicate that it's neutral but I would describe it (once blended) as slightly cool. Steer away from this shade if you are very yellow toned.
Texture:
Although this looks very creamy in pot, once on the skin, it is satin finish. Not dewy and not super matte. If you are flaky, this product might not be well suited to you as it may emphasize flakes. I found that the product didn't transfer throughout the day, had great staying power and decent oil control. I think that this would work for most skin types except the very dry/flaky.
Two uses:
Concealer- I applied with a fine tipped brush and dabbed with my finger to blend. When using this product as a concealer, it's crucial to get the right colour to avoid mismatched areas as the product has quite high coverage. This is my favourite spot concealer that I've used so far- it works well under the eyes too, but I prefer light reflecting concealers for the undereye area.
Foundation- I applied half a pea sized amount to back of hand (literally, half a pea), then applied using a wet sponge and a dabbing/rolling motion (not swiping, I found the product was very visible on the skin when using a swiping motion). I should mention that I only applied this product in areas I need coverage (mostly the centre of my face).
Hygiene:
As the product comes in a pot, I used a q-tip to dispense product to avoid any contamination.
Overall:
I'm really loving this product as a foundation. I find it is pretty much undetectable on the skin and it wears VERY well throughout the day. It may very well become a HG and replace my beloved Armani foundations.
In a few months I'll revisit this review and update based on my thoughts.
I hope this was somewhat helpful, guys!
xxkarima