A look that I haven't really done before. Abyssinian Catbird can be gold, bronze and green- depending on the angle. Such a unique shadow, definitely worth the price tag.
Face: Armani lasting silk, Chanel Espiegle.
Eyes- MAC Blackground paint pot, Rouge Bunny Rouge Abyssinian Catbird.
Brows- MAC Brun
Lips- Edward Bess Forbidden Flower over foundation.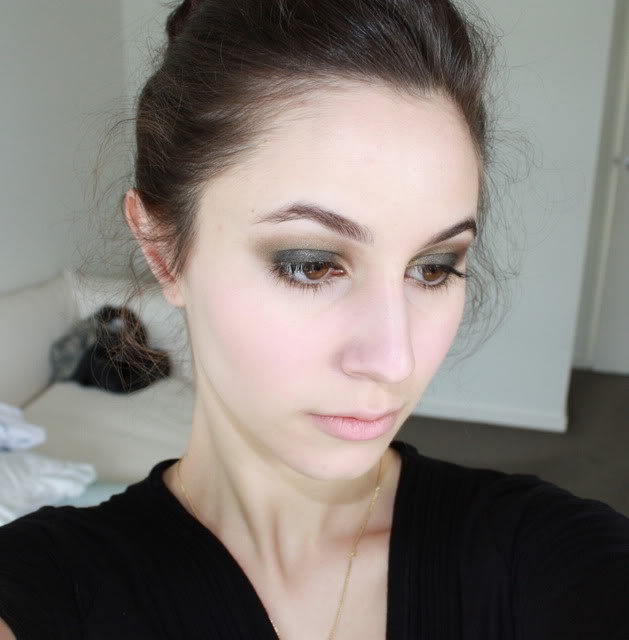 And closer
xxkarima