After my love affair with MAC Gilt By Association Mineralized eyeshadow, I decided to go for smokey eyes using MAC Blue flame (also in the Style Black collection by MAC).
Unfortunately, the texture and pigment was not as great as its bronze counterpart. I felt as though it was not 'blackened' enough. This required a black base, whereas Gilt By Association was amazing over regular Painterly Paint pot.
Regardless, this was my first time doing a blue smokey eyes (I tend to steer away from blue eyeshadow) and it was fun!
Face: Armani Lasting Silk, no blush.
Eyes- MAC blackground as a base, MAC Blue Flame on the lid, UD Perversion mixed with UD Radium for the crease. Armani ETK mascara.
Lips- A little foundation because the eyes were so loud.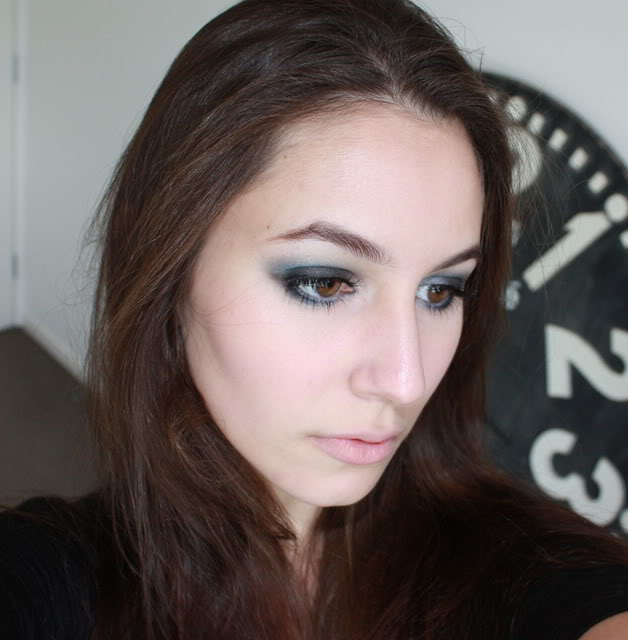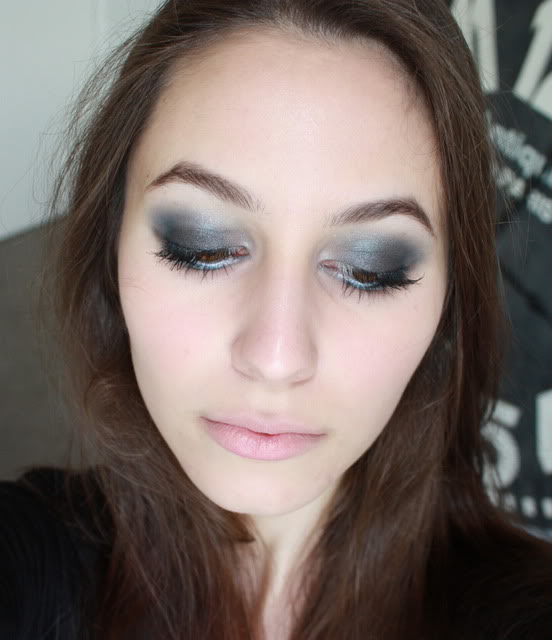 Anyone else own this shadow? thoughts?
xxkarima