This is what I wanted MAC club to be. TF Label Whore is more duochrome than MAC club and the texture is buttery and easy to blend.
It's smokey without being a 'smokey eye' and I love how multi-dimentional it appears, depending on the lighting. Since I own both, I can do side by side comparison swatches- please let me know if you are interested in that (comment below!).
Face: Armani Lasting silk, no blush.
Eyes- Hourglass black pencil liner, MAC blackground as a base, Too Faced Label Whore.
Lips- A little foundation to tone down my natural pigment.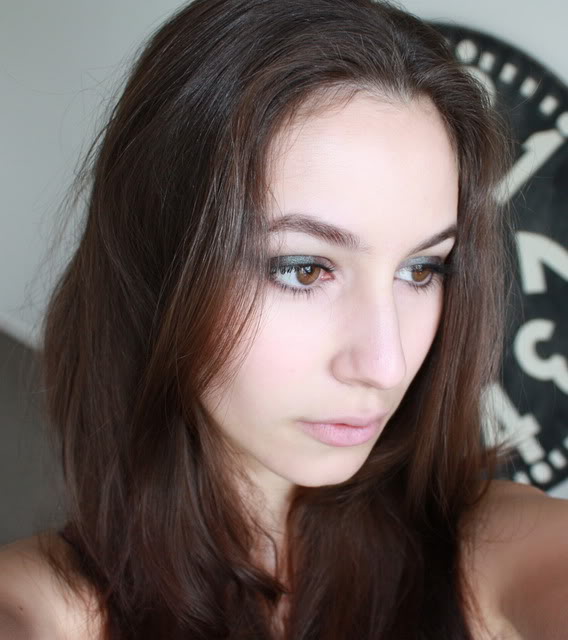 xxkarima