I've come to realise that I have an unhealthy obsession with bronze eyeshadow. I own LOTS. When I see a makeup counter, my eyes scan for bronze eyeshadow.
Anyone interested in bronze eyeshadow comparison swatches?
Face- Armani Lasting Silk, Clinique blush in Innocent Peach
Eyes- MAC Gilt by Association, UD buff, UD Hustle, UD Creep
Lips- Toned pigment down a little with YSL Sensual Silk
This bronze bugger was a long quest, I ended up buying it from another MUA-er.I adore it.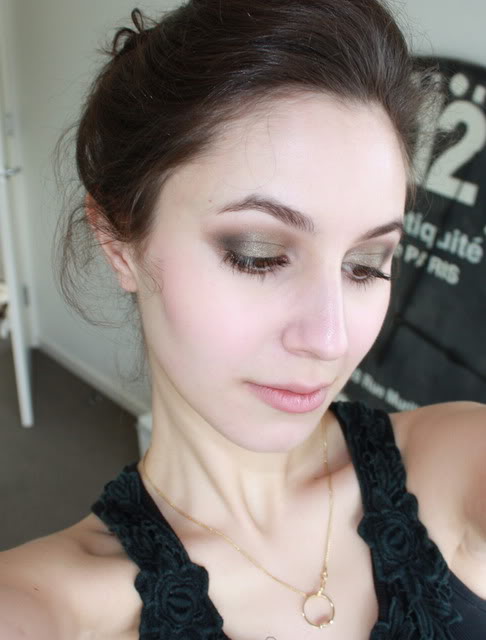 xxkarima