About a month ago, I decided enough is enough. I'm gritting my teeth and enduring the waiting game known as 'growing out the brows'. Currently I look like a member of the opposite sex but I DUN CURR, I am on a mission to Cara Delevingne-esque brows (I'm aiming for the stars, mmkay?)
As you may have gathered from my incessant posting about SUQQU Liquid Brow Pen, I am a huge fan- in almost every look, I'm wearing the 02 Brown shade. I took a leap of faith (but mostly insatiable curiosity) and purchased 01 Moss Green, despite the daunting name.
More about shade comparisons later, let's discuss the pen itself…
SUQQU Brow Pen has a super fine, brush-like applicator, it is not a felt tip pen. It dispenses a soft, watercolour ink and is best applied using feather light strokes in the direction of hair growth. Perfect for those gifted with decent brows as well as those of us who require more work (errrybody, really), the pen produces realistic looking hairs as opposed to a block of colour.
Personally, I avoid using this in the innermost portion of my brow as even the lightest hand gives a patchy or blunt appearance- sometimes I use a bit of brow powder to ease the transition but mostly I leave it be.
My Brown 02 pen refused to die, we were best mates for well over a year, which makes the price tag easier to swallow. Best 11 cents/day that I've ever spent.
The only con I can gather is that it is seriously long wearing- sweat proof, swim proof and hurricane proof. I can't even… this gives my oil cleanser a run for the money so if you struggle with longevity, this aspect will blow you away.
SUQQU Brow Pen is available in two shades, 02 Brown (a medium, neutral brown) and 01 Moss Green, which is slightly deeper and contrary to the description, a cool greyed tone (so much so that the former appears blatantly warm in comparison).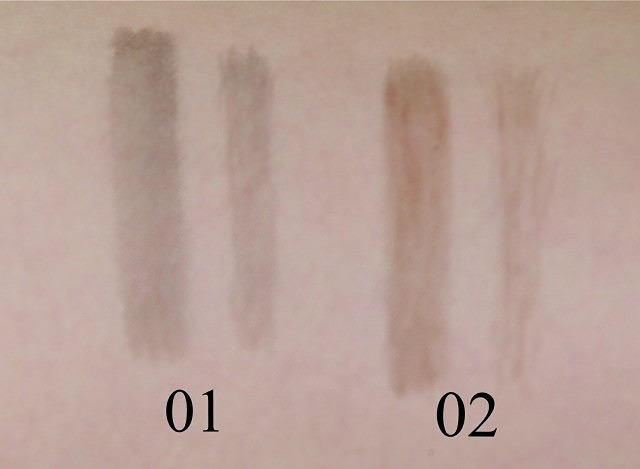 If your hair is quite warm or you're a blonde, I'd point you in the direction of 02 Brown. If you're an ashy brunette or have black brows, 01 Moss Green, no question.
I've found that cooler tones with very little warmth suit me best, so I prefer 02. Here are some before and afters, filled in quite heavily (and into the inner third of the brows) to depict shade; Moss Green on your left and Brown on your right. Brace yourselves for the unruly disaster that I mentioned earlier…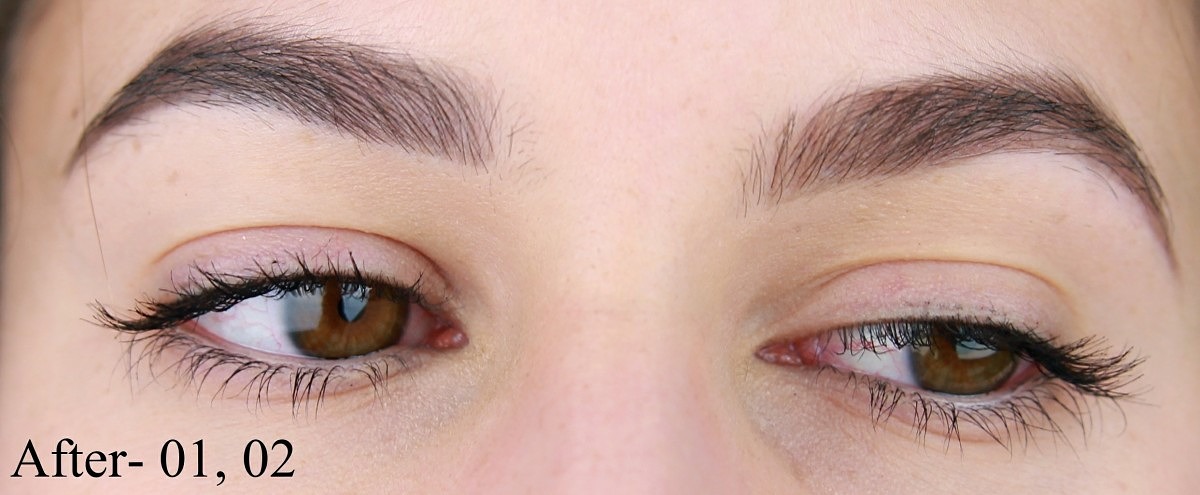 And finally, a picture of Moss Green to illustrate how it ties in with my hair.
Yes, it's pricy. If you're in Japan or the UK, you can buy SUQQU in store. The rest of us poor buggers can order online at ichibankao at a premium (40USD or so) that includes postage. I've said it before and I'll continue to say it; I blame Lisa Eldridge.
xxkarima