So I caved in and bought three Armani Eyes to Kill shadows (2, 4 and 6) as well as the original Armani Eyes to Kill mascara- I received a sample of this agesss ago and loved it, so decided to buy the full size.
First impressions:
Pictures I had seen online lead me to believe that there shadows are loose- they are not! They are pressed but (strangely) only lightly, not packed tight like most eyeshadows on the market. The pigment is soft and I get good colour payoff. I've played with them a little, and the blending ability seems good but not quite in the same league as Rouge Bunny Rouge (and these are actually more expensive, if I've calculated correctly).
The colours are interesting.
Number 2 is a blackened base with a red/purple overtone- this colour was a bit disappointing for me because it turned practically black on me!
Number 6 is a Bronzey colour that is cooler than a lot of my bronze eyeshadows, it almost has a khaki tone to it. I'm happy I purchased it.
Number 4 is a cool silver with pink and blue flecks- I don't normally like these kinds of colours but this silver seemed really unique, and I need a silver in my stash (so why not?!).
Onto the pictures and swatches:
Number 4:
Number 2:
Number 6: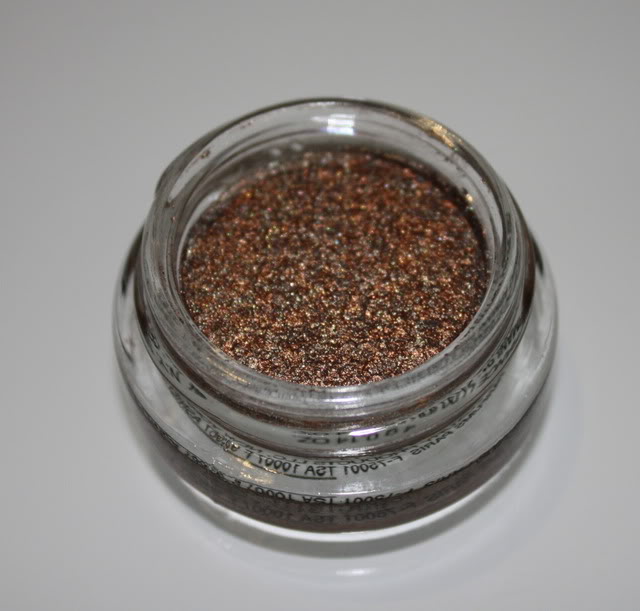 Finger swatches: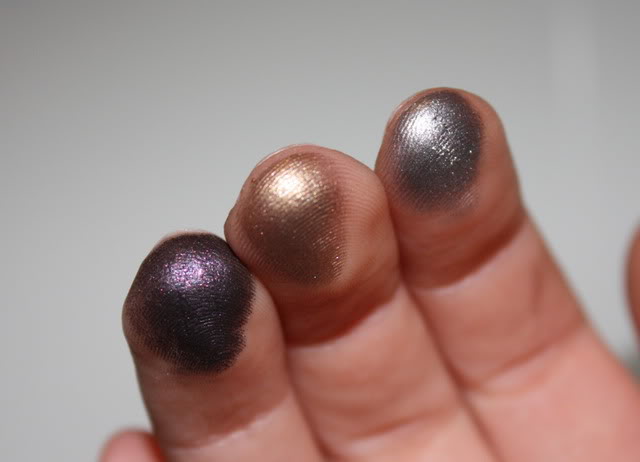 Arm swatches: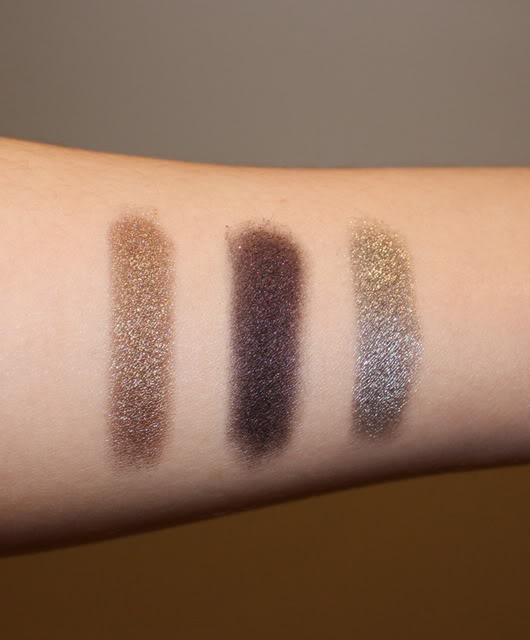 Does anyone own these? I'd love to know your thoughts!
xxkarima