So you may have heard me say that the Burberry eyeshadow colours don't wow me, but so many have raved about the amazing texture that I thought I'd give one or two a go. I got Midnight Brown and Taupe Brown, swatches and pictures below…
Here is the beautiful compact:
Here is Midnight Brown (dark, shimmery cool toned brown)
And here is Taupe Brown (dark, matte grey/brown)
Here are the two, swatched side by side. Midnight Brown on left, Taupe Brown on right.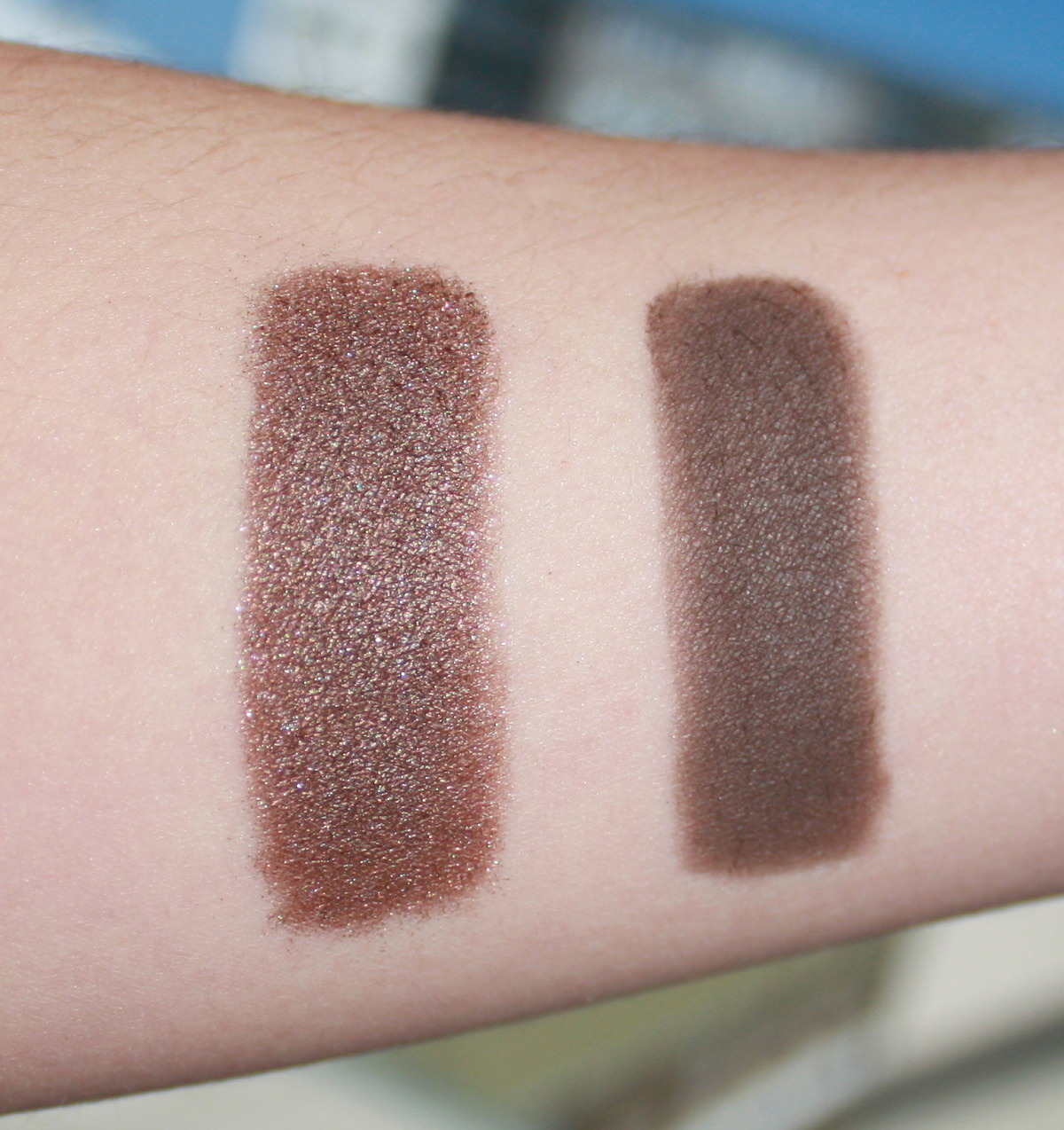 To give you a better indication of how they compare to other shadows you may own, here are some comparison swatches:
Left to right: MAC Satin Taupe, Burberry Midnight Brown, Urban Decay Darkhorse
And left to right: Rouge Bunny Rouge Blackpepper Jay, Burberry Taupe Brown, MAC Brun
No 'real' dupes for Midnight Brown- Satin Taupe is lighter and frostier, while Darkhorse is darker and cooler.
Both Brun and Blackpepper Jay are similar to Taupe Brown, but Blackpepper Jay is a lot greyer (than the Burberry counterpart) in real life. MAC Brun has a slight sheen that Taupe Brown doesn't, and the texture of Brun was horrid to work with- took me many strokes to get the level of intensity shown in the swatch.
Both Burberry textures appear pigmented and soft upon swatching, but I'll report back once I've used them on the eyes.
Do you own any Burberry eyeshadows? What are your thoughts?
xxkarima