As promised, By Terry Rose De Rose (liquid blush) swatches. These have a fluid consistency that is really easy to blend. They are pigmented, shimmery and long wearing.
They do smell *very* strongly of roses, though- If you don't like roses, the smell may be nauseating for you. Luckily for me, I love roses!
The one on the far left is NARS Orgasm liquid Illuminator, for comparison.
Not blended swatches:
Semi Blended swatches: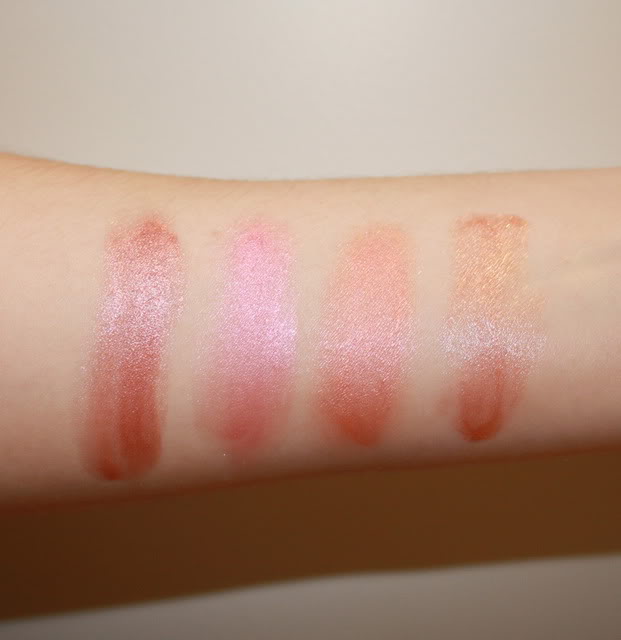 Left to right:By Terry Amber Rose
By Terry Fresh Rose
By Terry Coral Rose
NARS Orgasm illuminator (liquid)
As you can probably tell, the Orgasm illuminator is not as pigmented as the By Terry. It is also a lot bronzer than the original Orgasm Blush. It has a nice consistency and all, but I'm not wow-ed by the colour. All of the above products can be applied with fingers, but I like using a MAC 190 (or equivalent) to blend- Lisa Eldridge also applies liquid blushes using this technique.
Which of these colours appeals most to you? 🙂
xxkarima