What started as a cream eyeshadow smackdown quickly turned into an encyclopaedia of cream eyeshadows (and not even the full extent of my stash… don't judge).
Cream eyeshadows have a reputation for being brainless, fuss-free, 2 minute options for everyday eyeshadow looks. My experience couldn't be further from that claim; I find the vast majority of cream eyeshadows on the market to set quickly and blend poorly, all round more work than they're worth. I'm hard to please in this arena, here are my findings and mini reviews on noteworthy formulations (plus swatches of select shades, not all shades because we don't have all year).
Look at dat pretteh <3
By Terry – Ombre Blackstar Cream Eyeshadows
I have conflicting thoughts on the By Terry Ombre Blackstars, the shimmery shades (Bronze Moon and Misty Rock) are perfectly executed; complex metallic goodness without the frost factor. The two satin shades (Brown Perfection and Velvet Orchid, which look more shimmery than usual in these swatches due to direct sunlight) are trickier formulas, they don't seem to blend as well as they set so darn quickly. A little smudge on the lash line is easy peasy but when trying to create a smokey eye, I'm left with steps and tide lines that require powder eyeshadows to ease the transition. I wish there was a bit more slip to the formula but the shades are on point.
Charlotte Tilbury – Colour Chameleon Cream Eyeshadows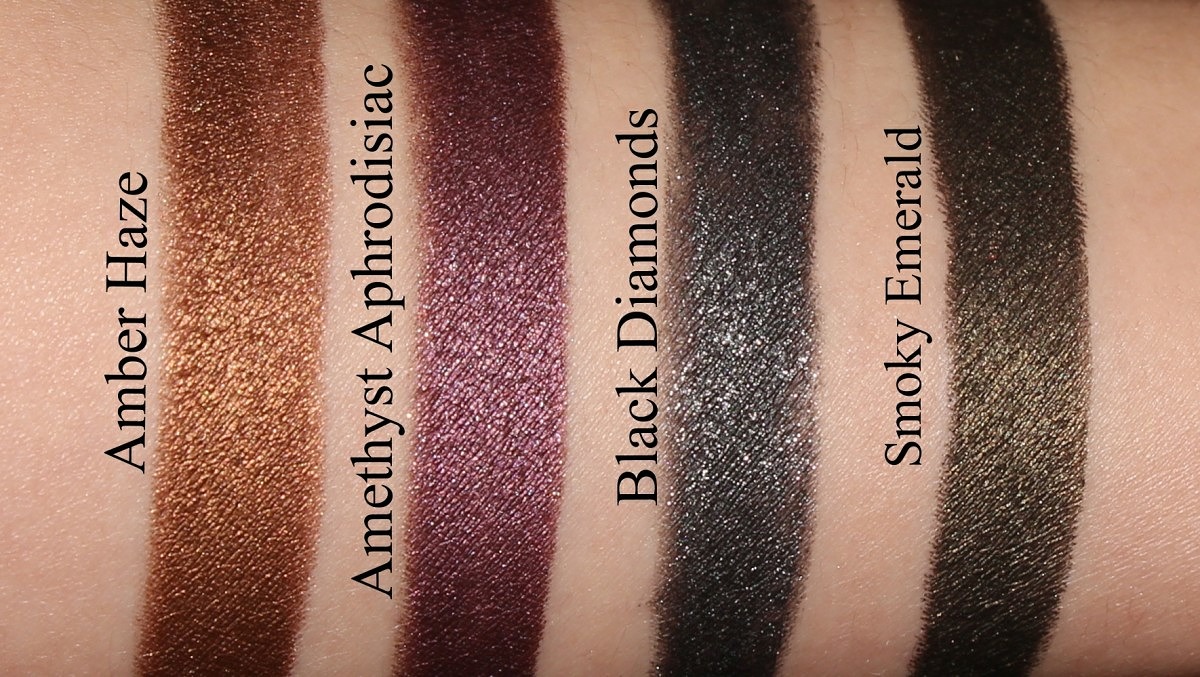 Much babble on Colour Chameleons here but in a nutshell, beautiful shades and a hassle to apply. Some shades kick up silver glitters and others are a pain in the ass to blend – lots of dragging and patchiness. Cream eyeshadows are meant to be easy yo. I've since blogsaled Black Diamonds and Amber Haze is the next to go, I have too many complex bronze eyeshadows to justify the struggle with this one.
MAC – Paint Pots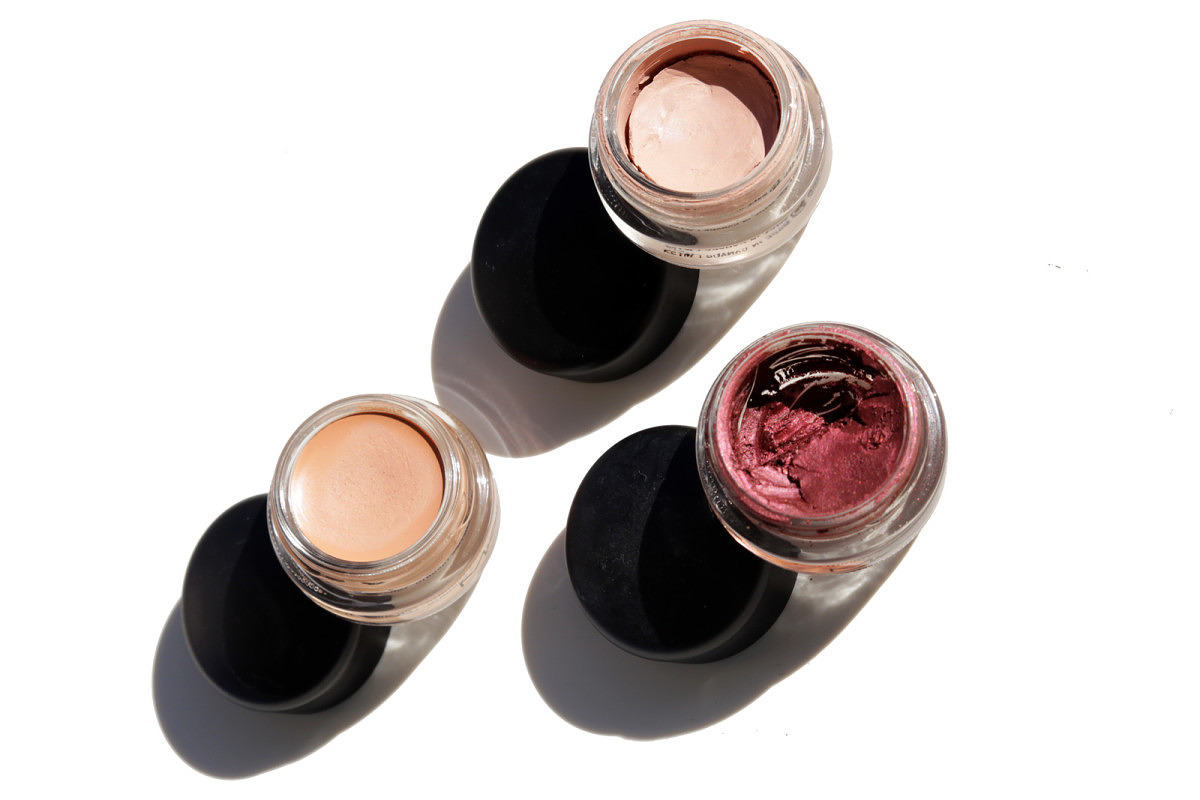 This picture above depicts the MAC Paint Pot lifecycle: New and pristine (Layin Low), dry and shrinking (Painterly) and plain old haggard (Artifact). Never fear, you can revive Paint Pots with some glycerine on a finger, rubbed over the surface of the product. The colour selection is decent (or vast if you jump on the limited edition boat, I ain't got time for dat) but the formula is a bit dryer and not something I would recommend to more mature or textured lids because at times, it even makes my 23 year old lids look crepey.
A big plus: The MAC Paint Pot line has plenty of matte options, a gem in an otherwise shimmer loaded market. Overall, I like them best as a base for powder eyeshadows because the finish is 'grippy', a magnet for anything you pat on top.
Tom Ford – Cream Color for Eyes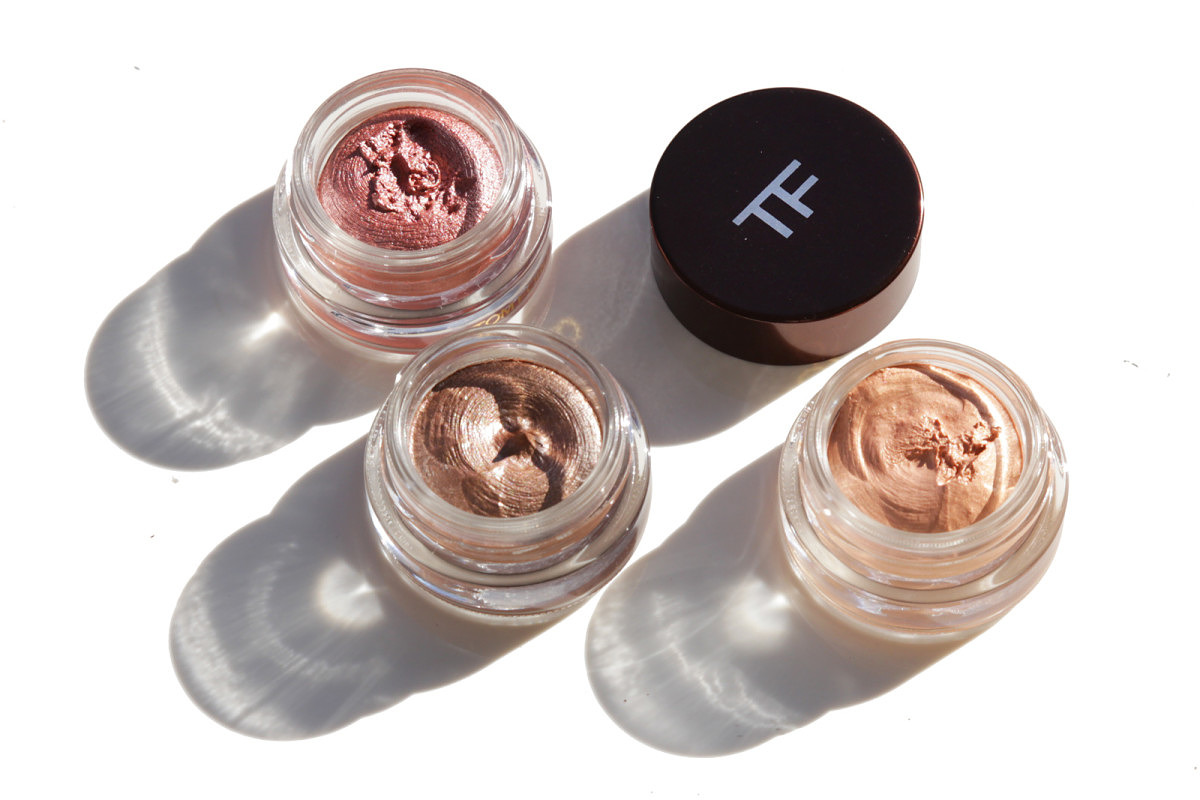 It seems that all Tom Ford Cream Color for Eyes are limited edition (INFURIATING) but when they come around, do pick one up because they are gorgeous. The formula is mousse-like (not a million miles away from Chanel Illusion D'Ombre but sans glitter) and they do set and last all day. I get the impression that Cream Color for Eyes are a bit hit n miss; Pink Haze and Platinum apply perfectly opaque while Escapade is problematic and patchy (best over another base, which sorta defeats the purpose but layering is fun!). The shimmer is glamorous yet elegant, all three shades lend a vogue-esque glossy appearance to the lid. Additional advantage, they don't seem to dry out which makes the 40USD price tag easier to swallow. As soon as new shades hit the counter, imma be hauling.
Shiseido – Shimmering Cream Eyeshadows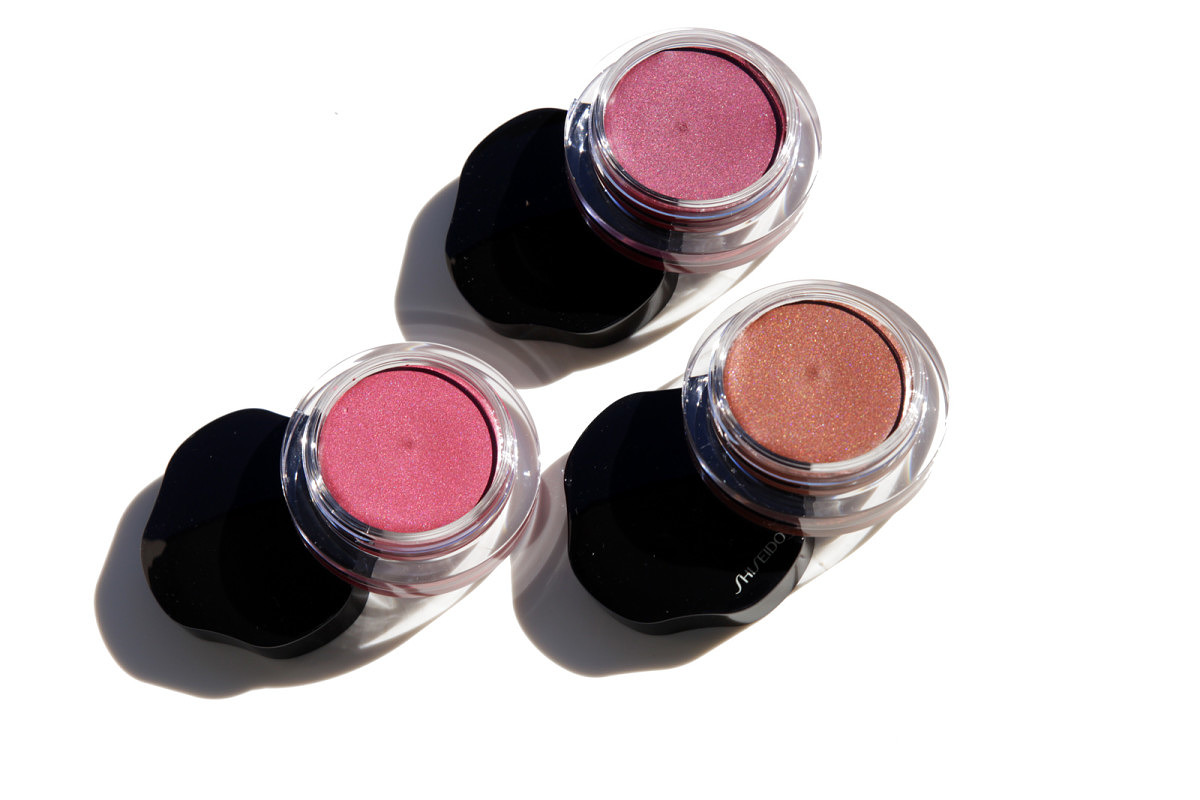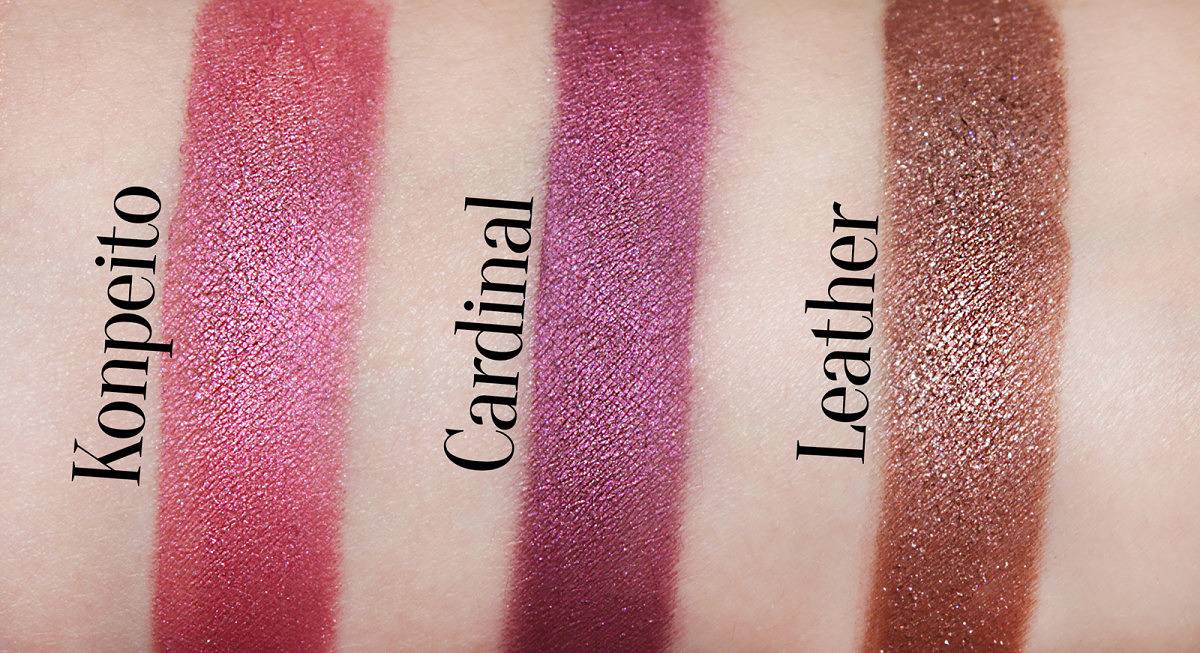 Now these, ho ho ho. These are freaking amazing! Shiseido Shimmering Cream Eyeshadow have become my new favourite cream eyeshadow formulation and it's taking all my strength to resist purchasing ALL TEH SHADES. Take a finger to the pot and the product feels wet and… almost greasy? This was alarming but they're pigmented, an absolute pleasure to blend and thankfully, they set and I experienced no creasing (although oily lids beware, you might have to use an eye primer prior). There is a bit of variance between the shades, Leather has a more pronounced shimmer while Konpeito and Cardinal have a finer glimmer – I think some people avoid these because they're labelled as Shimmering but trust me, no frost here. Some of the shades in the line look a bit snooze worthy and I wish they'd introduce some exciting colours but bitchin' aside, they're one of the few cream eyeshadow formulations that I've found to be as easy to blend as powder shadow, as the emollience allows for a lot of play time. You can even pick up some extra product on a crease brush and blend over product that has already set. Stop me before I break the bank.
Rouge Bunny Rouge – Long Wear Cream Eyeshadows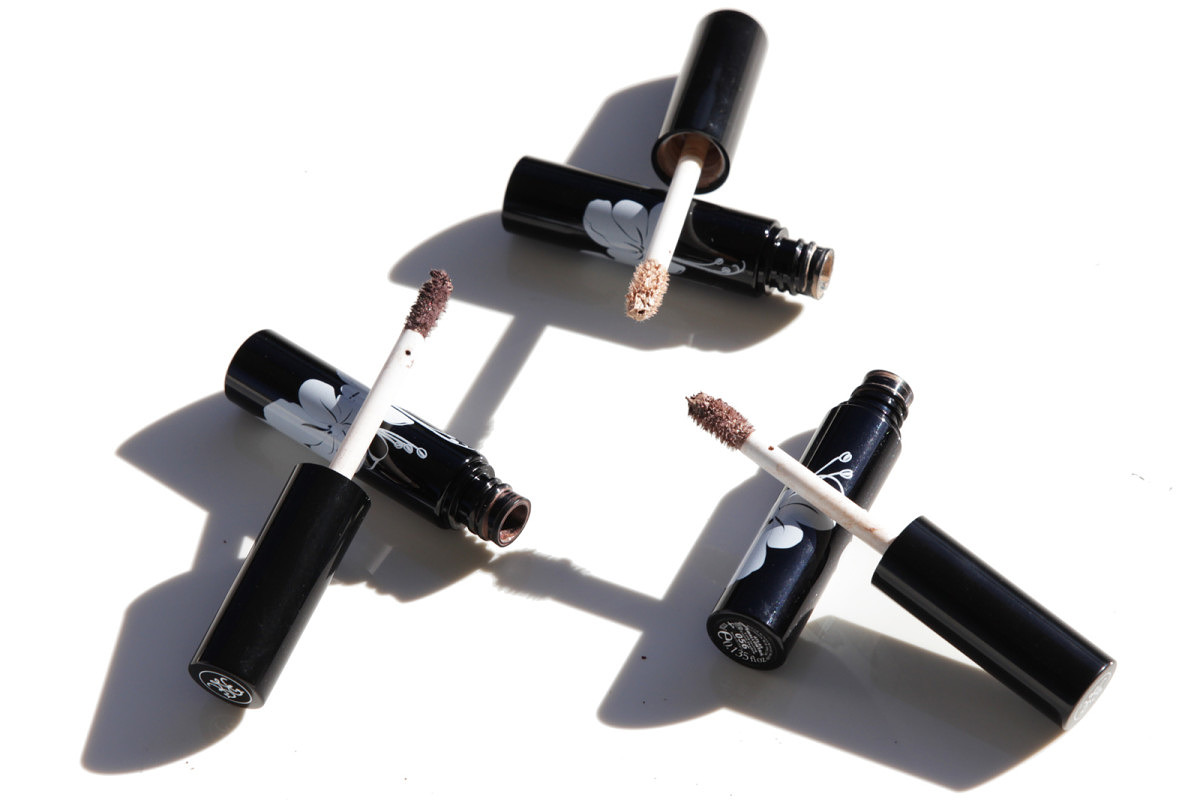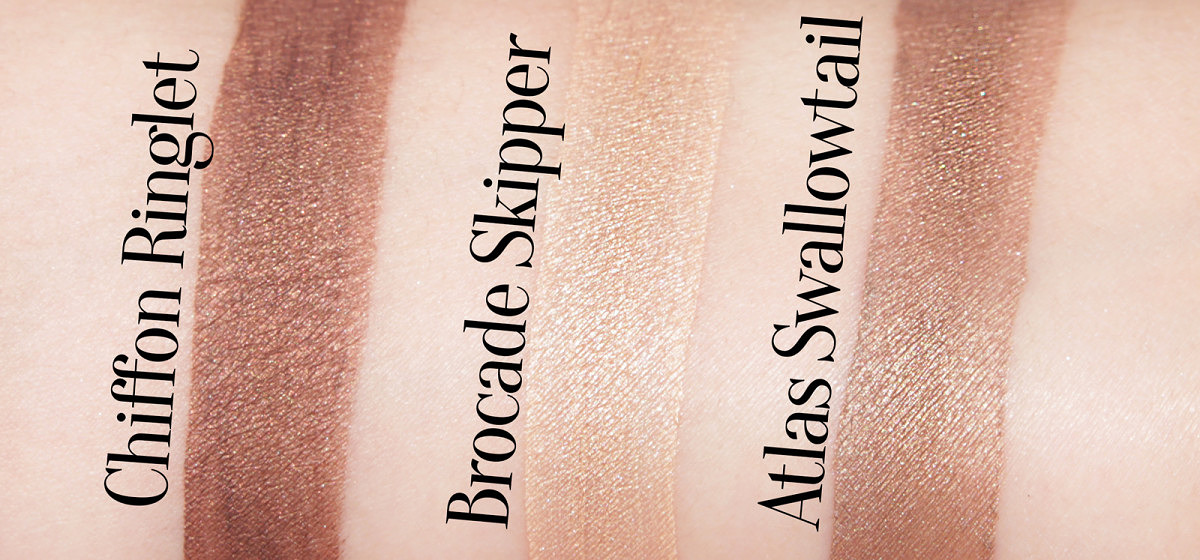 Rouge Bunny Rouge cream eyeshadows are my go to when travelling because they don't require brushes to blend, simply pat with a finger. They're a thin cream formula with a very soft shimmer; more on the satin spectrum. The neutral and understated shades ensure a soft outcome, don't expect crazy impact here but they're ideal for muted everyday looks, travelling and beginners.
NYX – Jumbo Eye Pencils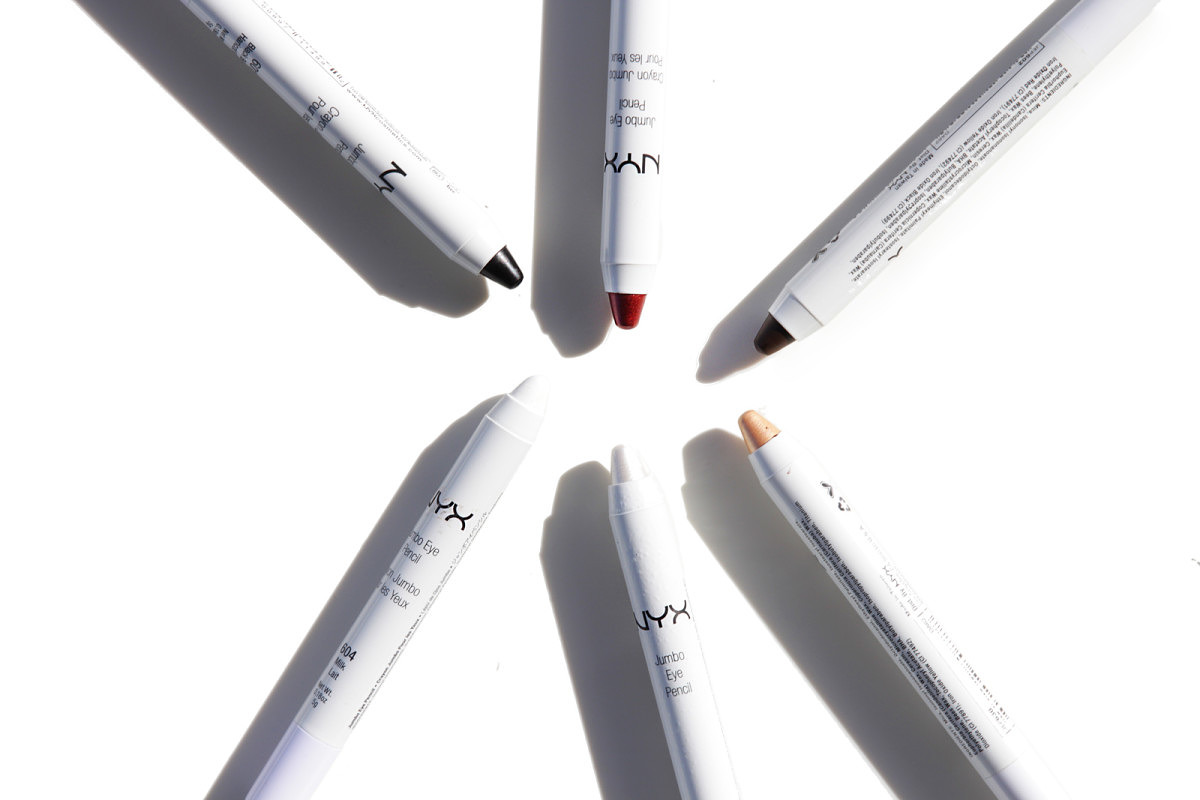 Two awesome aspects of the NYX Jumbo Pencils: They are easy to blend (scribble and pat with a finger) and they're cheap and cheerful at only a few bucks each. The most common complaint with these cream eyeshadows is creasing; I don't notice any migration on my normal lids when used over my favourite eye primer (Too Faced Shadow Insurance, FYI) but if your lids are on the oilier side, be wary. Overall, I like them best used as a base for powder eyeshadow to enhance vibrancy, in particular, Black Bean and Milk are stock standard workhorses. I rarely use them alone as the shades lack complexity – pretty much the definition of generic, one dimensional shimmer.
Chanel – Illusion D'Ombre Cream Eyeshadows
I've been a big fan of Illusion D'ombre eyeshadows since the beginning; my go-to for strong, jewelled toned eyes. The mousse-y formula is easy to blend as you have a good few minutes before they set and once they do, they're staying all day. Three minor complaints: The shades are quite glittery (so that I find them tricky to wear during the day), there is a bit of glitter fallout (do your base after the eyes!) and the pots tend to dry out quickly (Mirifique kicked the bucket recently but I love it enough to repurchase). I hear many of you throw away the angled applicator that comes complimentary with these eyeshadows? WHY?! It's ideal for applying the product to the lid and also for smudging out pencil liner.
Ellis Faas – Creamy Eyes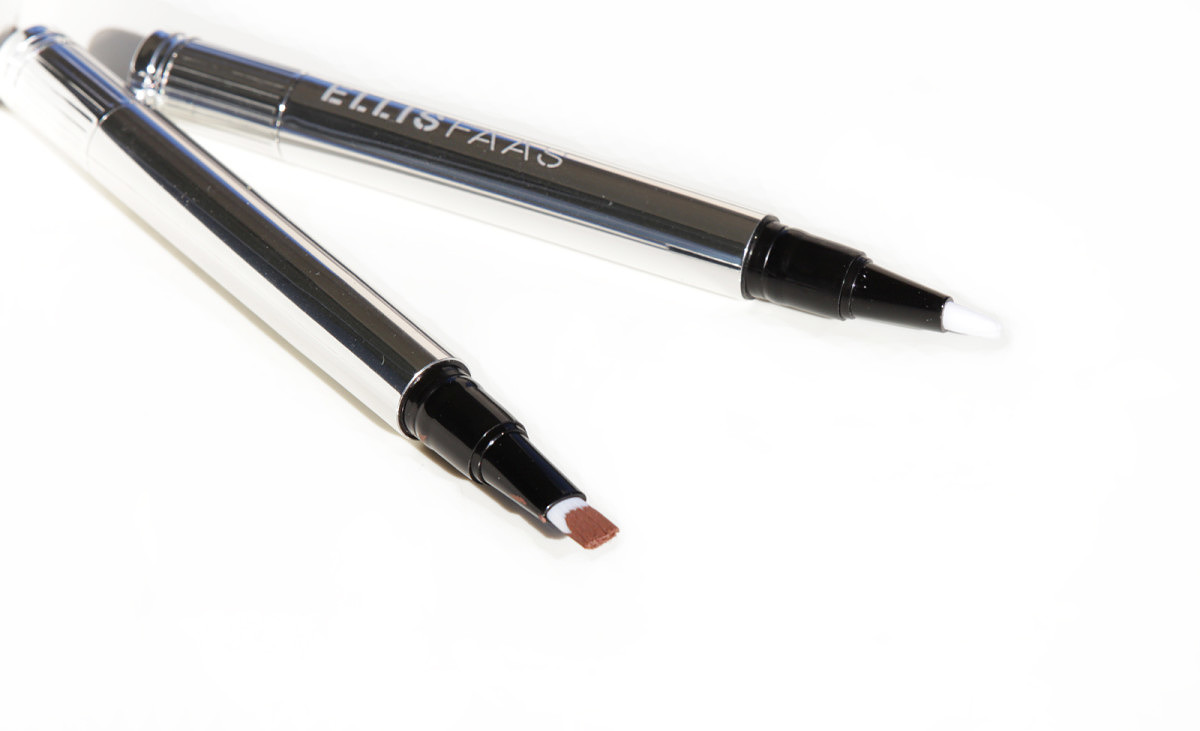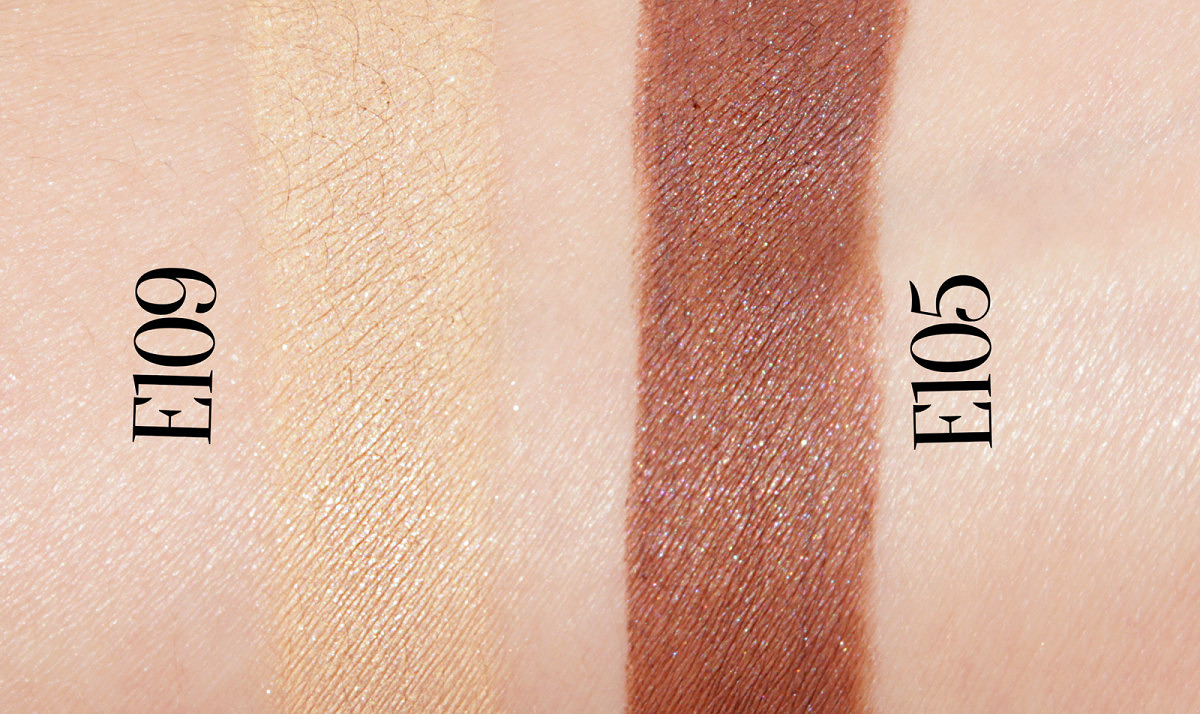 The whole Ellis Faas brand is underpinned by the 'revolutionary' pen-style delivery system so it's awkward for me to say this but… it kinda sucks. Back in the day when I used to sell Ellis Faas, the number of people who returned with faulty pens was appalling. 19 clicks dispenses no product but the 20th click spurts out enough for all of Sydney. Never be afraid to return a faulty pen because trust me, THEY ALREADY KNOW.
Dumbass packaging aside, I really love the Ellis Faas cream eyeshadow formula because they're so damn blendable. Unlike Shiseido Shimmering Cream Eyeshadows, Ellis Faas feel less greasy and more silicone-y to touch but the outcome is the same, plenty of play time. Keep your placements small because once the blending starts, the product spreads like WHOA.
My only beef is the sneaky shimmer, I purchased two shades that I recall being matte yet, as you can see in swatches – sly multicolour glimmers. It was a pleasant surprise in shade E105 (blend it out and it looks as though you have multiple shades going on) but I was hoping to use E109 all over to even out the lid… then it scattered silver shimmer on my brow bone 🙁
Definitely picking up more shades in the future but I'm sceptical, these mofos dry up in the tube and cease dispensing.
Laura Mercier – Caviar Sticks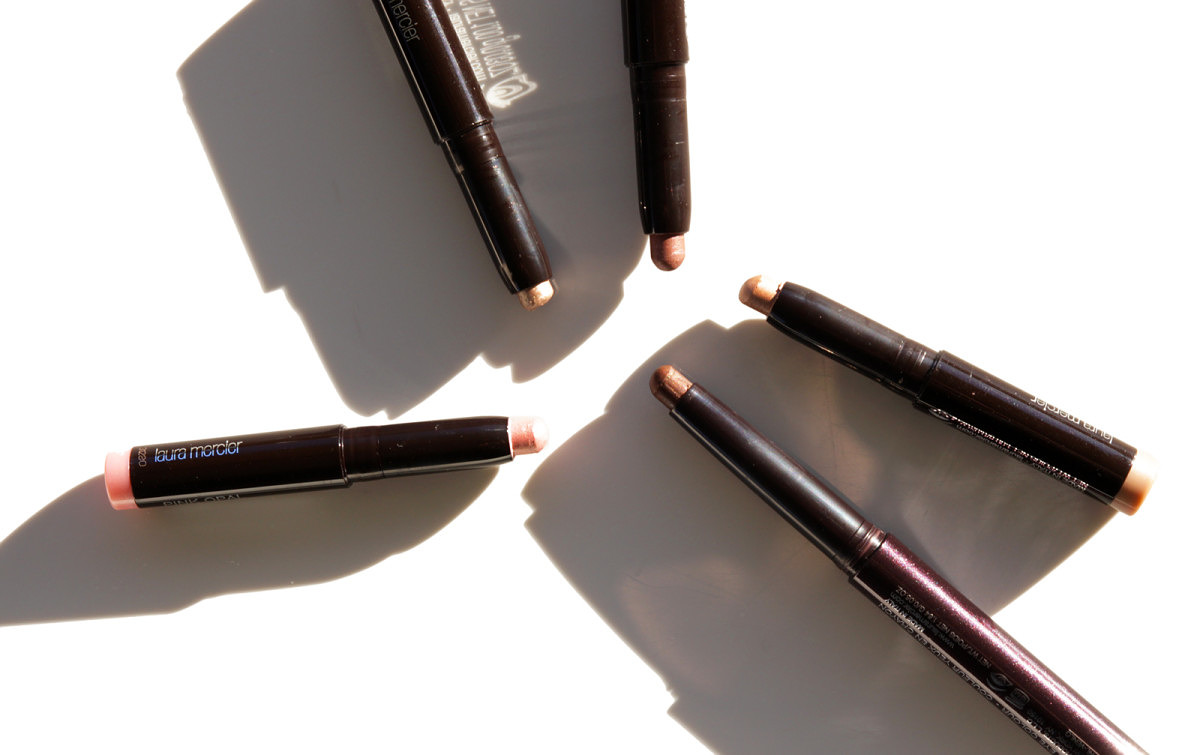 Laura Mercier Caviar Sticks remind me of By Terry Blackstars in many regards: similar application, similar blending issues when used in large placements and equally awesome longevity. Given the choice, I'll always opt for the Blackstars over Caviar Sticks; where the shimmer in the former is elegant and glossy, Caviar Stick shimmer reads VERY frosty on me. Again, I'm 23 yet Pink Opal and Sugar Frost make my lids look lined, textured and tired. The less frosted shades (Cocoa, Amethyst and Rosegold) fare a bit better but I'm underwhelmed to say the least.
This post took over a month to compile, you better freaking like it! If you did, leave me a comment so we can chat 🙂
xxkarima