I'm calling this first impressions so that I can reserve the right to change my mind…
If Addiction doesn't ring any bells, it's a Japanese department store brand with a reputation for complex eyeshadows and… that's all I know about it (and all I needed to know, to make this purchase!). Feel free to head to Glossed in Translation to read more about the Addiction Brand.
I'd heard many a great thing about Fudge and Arabian Ruby eyeshadows, so I decided to take a plunge and purchase the two off Ichibankao at a hefty mark-up (around 32USD- you gotta do what ya gotta do).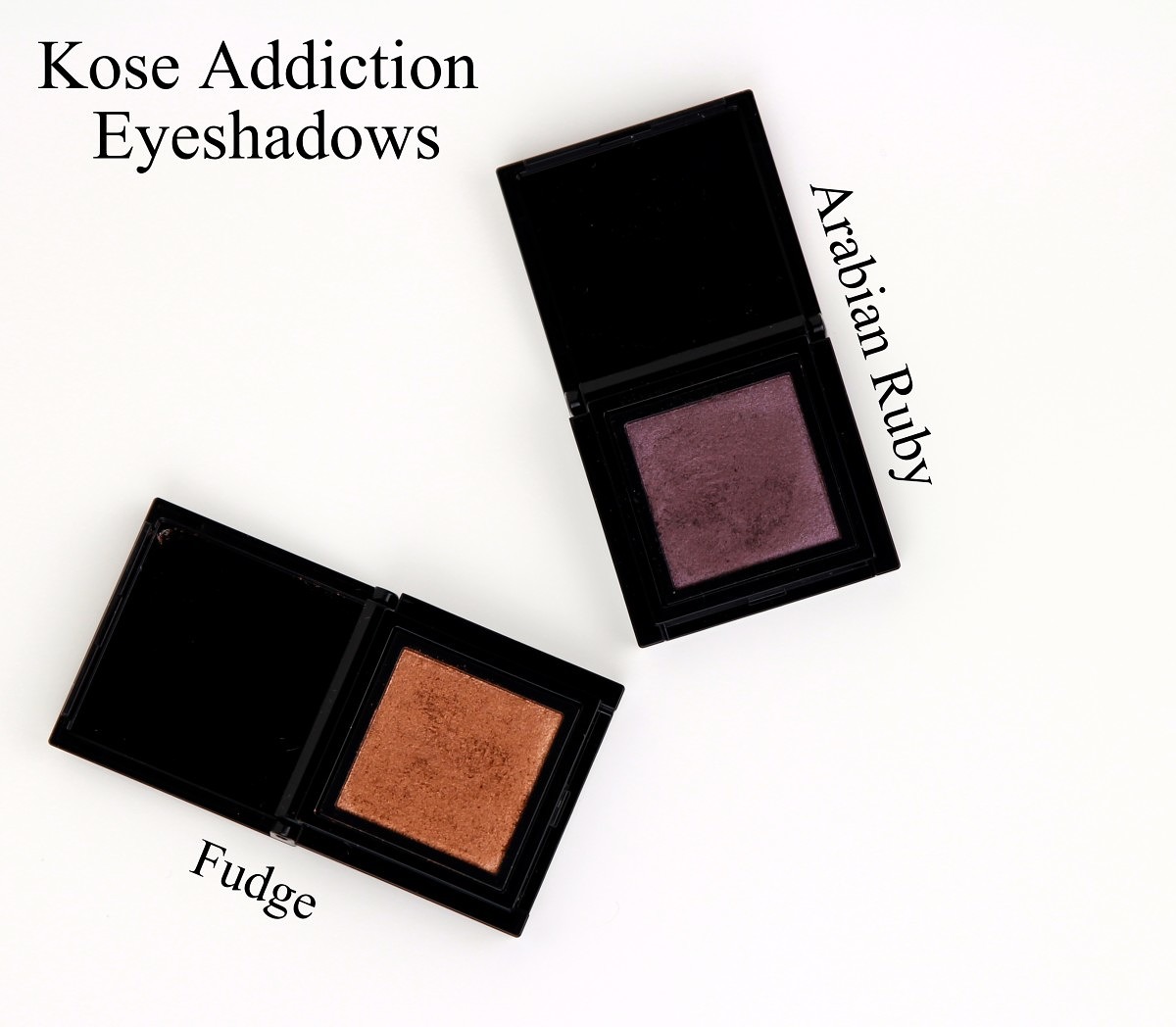 Fudge is perhaps the most talked about eyeshadow within the Addiction line- it's a warm, molten bronze shade. Arabian Ruby was described to me by many as a 'complex shade with equal parts brown and wine'. That sounds so far up my alley I can't even…
Swatches in direct sunlight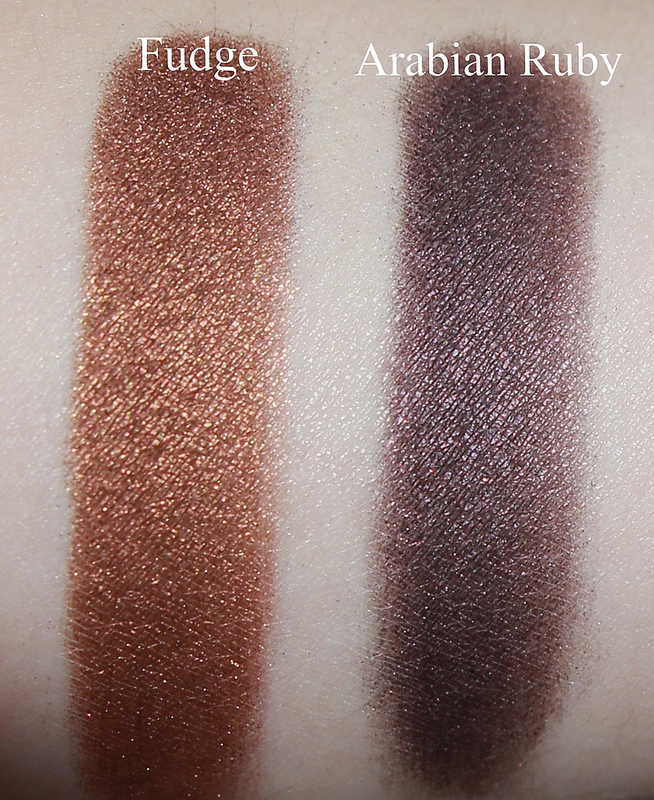 And in dimmer, artificial lighting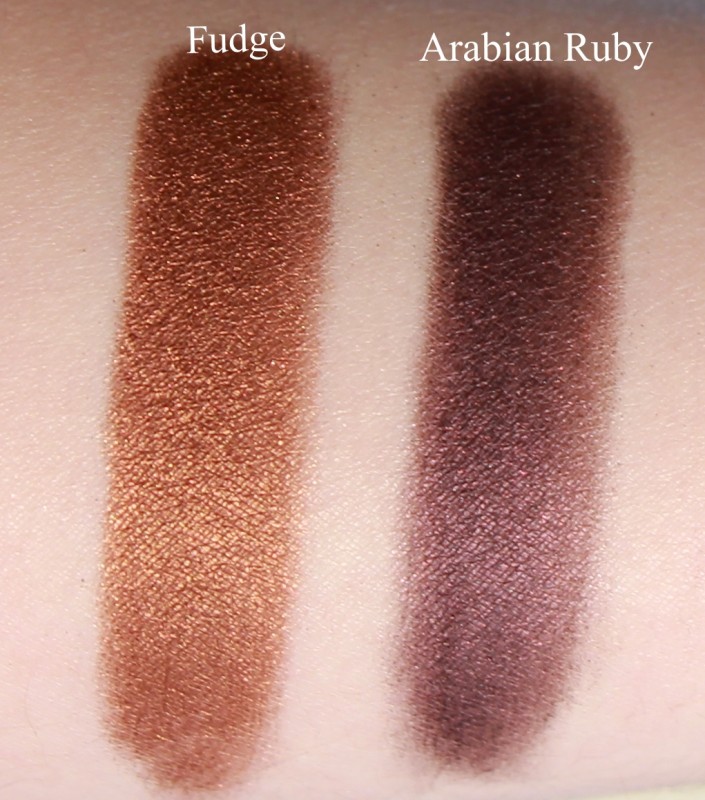 First Impressions and thoughts
Fudge really, really impressed me. I have an abundance of warm, bronze shades but I'm still pleased that I own this one. It's bloody beautiful in all lighting and it took a single swipe with a sponge tip applicator to achieve the gorgeous-ness above. It's quite soft but not nearly as soft as Rouge Bunny Rouge eyeshadows, which are like buttah.
Arabian Ruby is pretty and all but… I liken it to MAC Smut or MAC Beauty Marked. You see it in the pan and swoon at the complexity but once swatched, you need specific lighting or significant head-cranking to fully appreciate the complexity. I'm going to step on a few toes here but in most lighting, it's sortof…blah.
Additionally, the swatch above required multiple swipes to obtain colour- the texture seemed harder than the Fudge counterpart.
Overall, I get the distinct feeling that Addiction eyeshadows are a bit hit and miss, which is a terrible inconvenience as most of us will have to purchase online. Thankfully, dinner with a friend lead to a spontaneous decision to head to Japan in A WEEK. Hopefully, I will be able to play with them in person and bring you swatches of the winners 😀
AND PIKCHAS. Will take many pictures!
xxkarima