So I promised you guys some swatches comparing the very popular "MAC Club" to a dupe by Too Faced, called "Label Whore".
The first two stripes show the eyeshadows alone, then the next two over a black base (I used MAC blackground).
I'm not sure who came first, but I'm pretty sure that Too Faced did it better. Even texture wise, Too Faced Label Whore is much softer and easier to blend. I'll let the photos do the talking.
Left to right:
Too Faced Label Whore (alone)
MAC Club (alone)
Too Faced Label Whore (over MAC blackground)
MAC Club (over MAC Blackground)
In sunlight, no flash.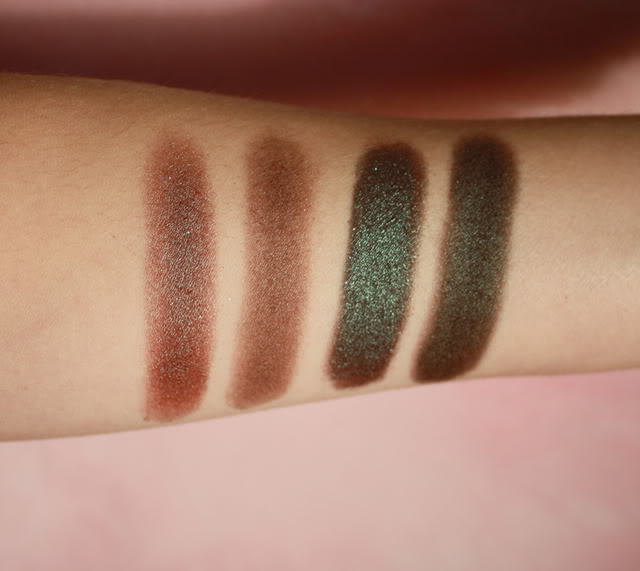 In shade, with flash.
Thoughts?
xxkarima