Here is my face of the day 🙂 I'm using the Tom Ford Cognac Sable eyeshadow quad previously reviewed.
EDIT: Click here to see a video tutorial using Tom Ford Cognac Sable
Left quad:
And swatches (left 4):
And here is the picture tutorial! As always, all the products I've used are highlighted in red.
Step 1:
Prime eyelid (Too Faced Shadow Insurance) and place tape in desired angle.
Step 2:
Take a warm brown (mid toned shade in quad) on a blending brush (MAC 217) and apply in crease and outer V.
Step 3:
Take a darker brown (dark shade in quad) on a tapered brush (MAC 226) and deepen crease and outer V.

Step 4:
Take a copper glitter on a flat brush (MAC 239) and press all over the lid. I also took a light champagne shadow (lightest colour in quad) and using a wet brush, highlighted the inner corner.
Step 5:
Apply winged liner (Physicians Formula black pen) and tightline upper waterline (RBR Black Kohl). Peel off tape then run some of the dark brown shade on the lower lash line.

Step 6:
Apply mascara (Geisha Ink) and false lashes (optional- I used Shu Smoky Layers) and you're done!

Finally, here are the full faced photos. Apologies about the flat hair.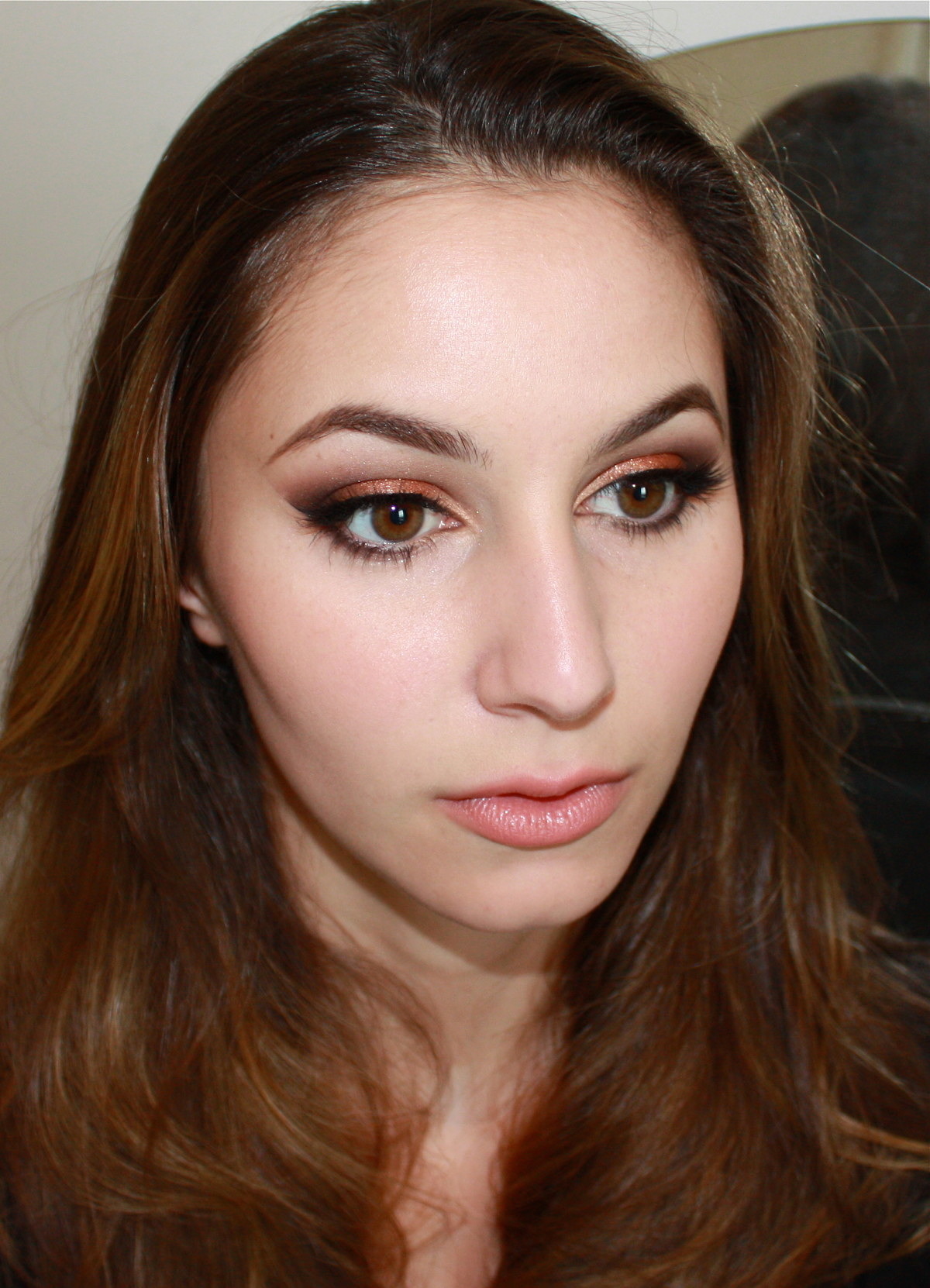 Any readers own Tom Ford makeup? Let us know your thoughts by posting on the Shameless Fripperies Facebook page!
xxkarima