If you've been a member of the ShamFrip tribe for a while, you'll know my deep love affair with Chanel Le Blanc De Chanel Sheer Illuminating Base. I've turned drugstores upside down in an effort to provide a more affordable alternative… How about L'Oreal Lumi Magique*? Do we have a dupe? Let's find out.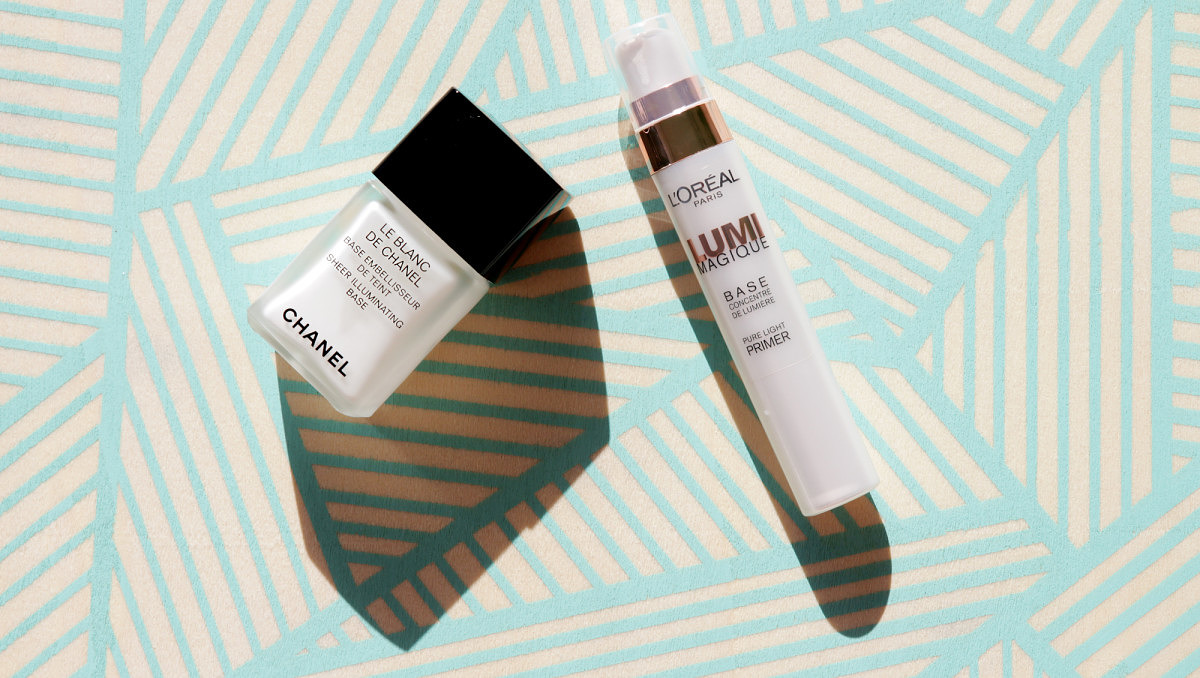 * As far as I can tell, the Lumi Magique Pure Light Primer is known as Magic Lumi Light Infusing Primer in the US, identical product.
What the hell is it?
These are not primers in the traditional sense – they're not really designed to enhance foundation longevity or mask the appearance of pores. Both products are in a similar vein to liquid illuminators although on a much smaller scale. More than once, I've described the Le Blanc De Chanel as follows: 'You know when you see shots of models backstage and their complexion isn't shimmery or dewy… more creamy? That is Le Blanc De Chanel, to me'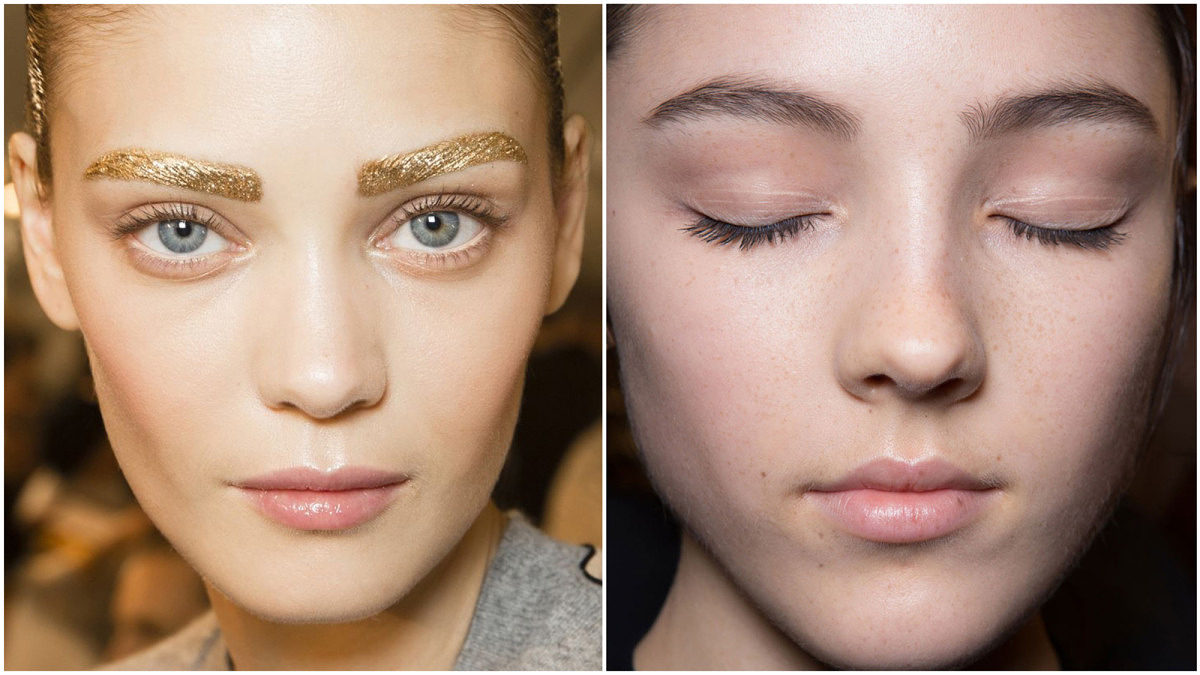 Like dat. In less cryptic terms, we're talking sophisticated luminosity without shimmer or overt glossy finishes.
Similar because…
Both Le Blanc De Chanel and Lumi Magique are thin white fluids that impart a slight white cast (a touch more pronounced in the Chanel). Both provide subtle luminosity and can be used via three means: underneath foundation, mixed with foundation or dabbed over foundation. If you're using a conventional pore primer, apply that first and treat these products as illuminators.
Neither provide coverage so to speak, unless you are paper white in which case, the white cast works in your favour. I do find that both products deflect shadows so could be described as complexion perfectors. Due to the slight white cast, both will lift a foundation shade if mixed (0.5 to 1 shade, depending on ratio mixed) although if you have no desire to lighten your base, apply the fluid prior to foundation as opposed to mixing. Do note that mixing will also sheer out a foundation somewhat.
Another means of comparison, if you feel as though the Becca Shimmering Skin Perfectors are wayyyy too shimmery for your liking, the Le Blanc De Chanel and Lumi Magique offer a more muted 'glow' (if there ever was a less descriptive word).
Different because…
As I've mentioned above, the Chanel offers a sophisticated luminosity but is entirely void of shimmer. However, the L'Oreal Lumi Magique definitely has reflect – I'd call it a fine white shimmer that leans warm. For experimental purposes, I applied multiple layers of the Lumi Magique and the outcome was an even frost (a muted frost, but frost nonetheless). I couldn't capture this on camera but without a doubt, any eye could detect the shimmer.
The Chanel is more emollient and remains slightly tacky on the skin, so there is a bit of sheen goin' on. On the other hand, the Lumi Magique sets entirely and any luminosity is a function of the reflect and white cast.
A special mention for the sensitive noses out there (I got you gurl), Le Blanc De Chanel is strong on the fragrance front; I find it quite pleasant although you gotta like your floral scents (you pay the big bucks for the nose assault, right?). Likewise, The Lumi Magique has a floral aroma but so soft and so fleeting, I doubt it would offend.
The strongest disparity between the two? The price. Le Blanc De Chanel retails for 45USD and the Lumi Magique (or Magic Lumi, if you are in the US) retails for 13USD.
Dupe or no dupe?
It's not the same product in a repackaged form (I've never encountered that, if I'm honest), one can definitely tell them apart when compared on the back of the hand. That being said, the function is nearly identical and unless you are tremendously opposed to any sort of shimmer, I would consider the Lumi Magique a perfectly decent alternative.
If we're being extra nit-picky, I would recommend Chanel to paler skintones or dry skintones that would benefit from the extra emollience, while the Lumi Magique may fare better on oilier skin types as it sets completely and wouldn't encourage makeup to migrate. As for me, I lean towards the Chanel – I'm on the dryer side and forever persuing a little more dew.
Can anyone else chime in here? Do you feel they are decent substitutes?
xxkarima