I'll preface this review with one statement: I am not usually a bronzer person. I like being as pale as possible but boy oh boy, these have converted me.
Guerlain introduced some new shades within their Terracotta Four Seasons line and I'm not sure why a bronzer suddenly peaked my interest, they just looked pretty and interesting in the pan… So I bought three.
I astonished myself, I reeli reeli like them. The texture is unlike a lot of bronzers I've tried, ultra fine and silky so blending is seamless and patch free. I'm a fickle mofo, hence, I enjoy the versatility of the quadrants: I can concentrate my brush in the lighter or darker shades, depending on my preference of the day. Some quadrants exhibit a minor sheen in pan that does not translate to the skin- they're matte but never flat.
One of the novel aspects of the new shade introductions is the inclusion of a coloured portion, which most people would identify as a blush. You can absolutely use it for that purpose but by swirling the brush in all quadrants, you can achieve an interesting nuance of bronze. Clever.
I know someone will ask: but are they orange? Well a little, yes. Bronzers are designed to be warm so if you're looking for a neutral shade to contour, you'd be better off with a contour powder or a deeper face powder. You wouldn't use mascara in your brows, so why use a bronzer to contour? Rrrong purpose.
*steps off soap box*
I think swatches are a pretty useless method of evaluating a bronzer but I'll include them for curious minds. Guerlain bronzers frequently look orange in swatches but transform into warm, delectable gorgeousness on the face. Don't be fooled.
My shade choice may seem random, how can an NC20 pull of both Ebony and Nude? It's all in the application. I swirl my SUQQU Cheek Brush (broken record) in the pan and blend on the back of my hand before even approaching my face.
Guerlain Terracotta Four Seasons Bronzer in Ebony 08
Geared towards medium to deep skintones but…dat coral. Out of the three, this is definitely the most saturated and pigmented, I take off most of the product on the back of my hand before application.

The reddened coral component can be used alone as a veryyy pigmented blusher however, the shades mixed create an authentic-looking Bahamas tan on medium to deep skintones. Think about it: when you tan, do you turn a yellowed bronze? I exhibit a burnished element and that is what Ebony recreates.
My favourite placement with Ebony is all shades on cheekbones and hairline + extra coral oomph on the cheeks, which is what you see here.
N20-25 is the lower limit for this bronzer, I think anyone paler would find it terribly tricky to pull off.
Guerlain Terracotta Four Seasons Bronzer in Nude 00
I would describe Nude as a biscuit-y, honeyed shade. Lacking in true caramel or bronze tones, Nude is one of the few bronzers that I can confidently say would work on even the palest of skintones. My blonde ladies out there, this one is for you.

On my NC20ish skintone, I apply all the shades quite liberally in a C motion (cheeks, temples and hairline) to add a bit of warmth and dimension to my face. I used the pink portion on my cheeks, which is very sheer and barely there, but the overall effect is beautiful- a tonal, cashmere hue.
I'd say the upper limit for Nude would be an NC25, any deeper and you'll find yourself repeatedly stamping brush in pan, to no avail.
Guerlain Terracotta Four Seasons Bronzer in Moyen Brunettes 05
In comparison, Moyen Brunettes looks like the no frills alternative but in fact, it was my first purchase and initiated further bank account abuse. I was skeptical, the swatch looked orange (I'm the first to admit it!) but that's the magic that is Guerlain.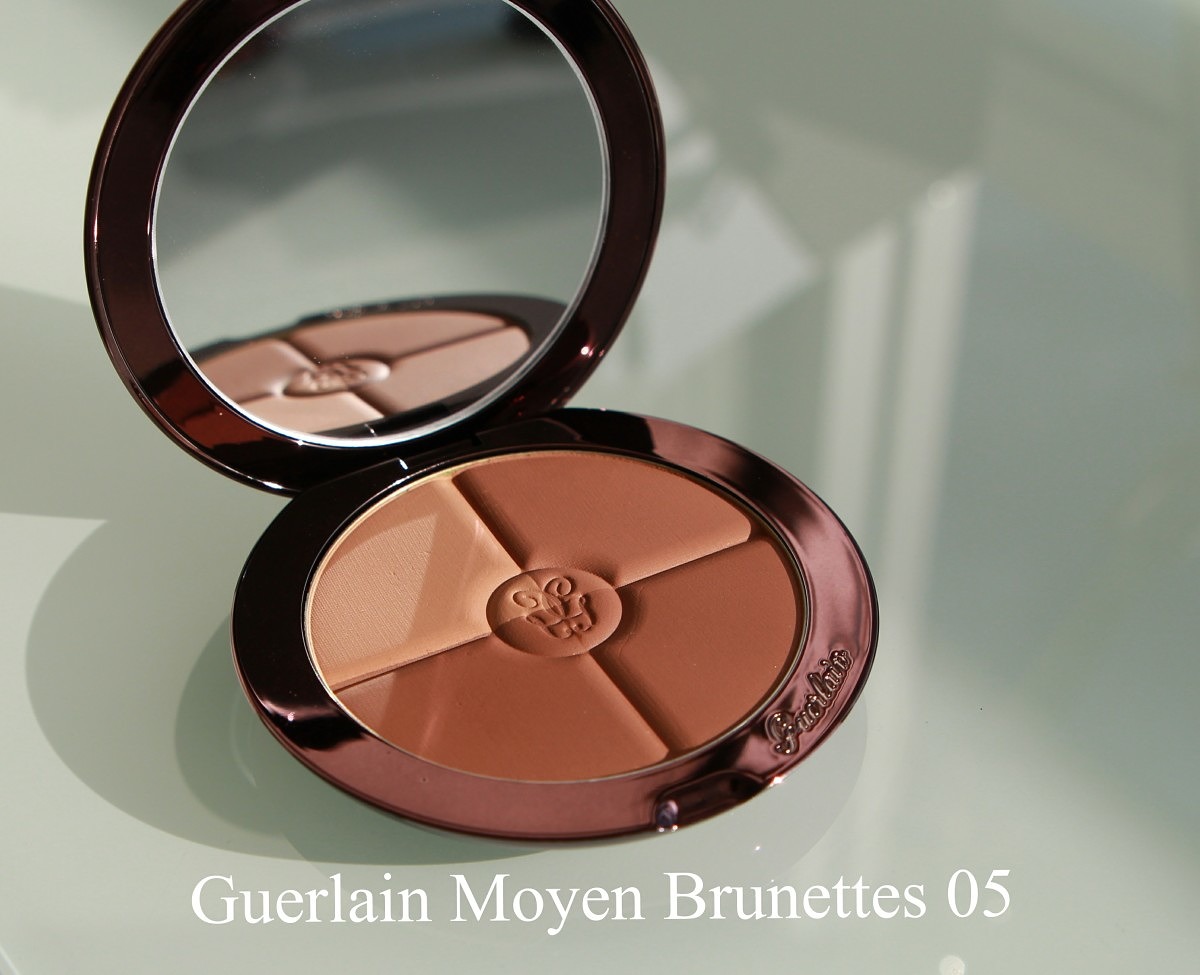 You're talking about bronzers, Karima, get bronzed! So I did.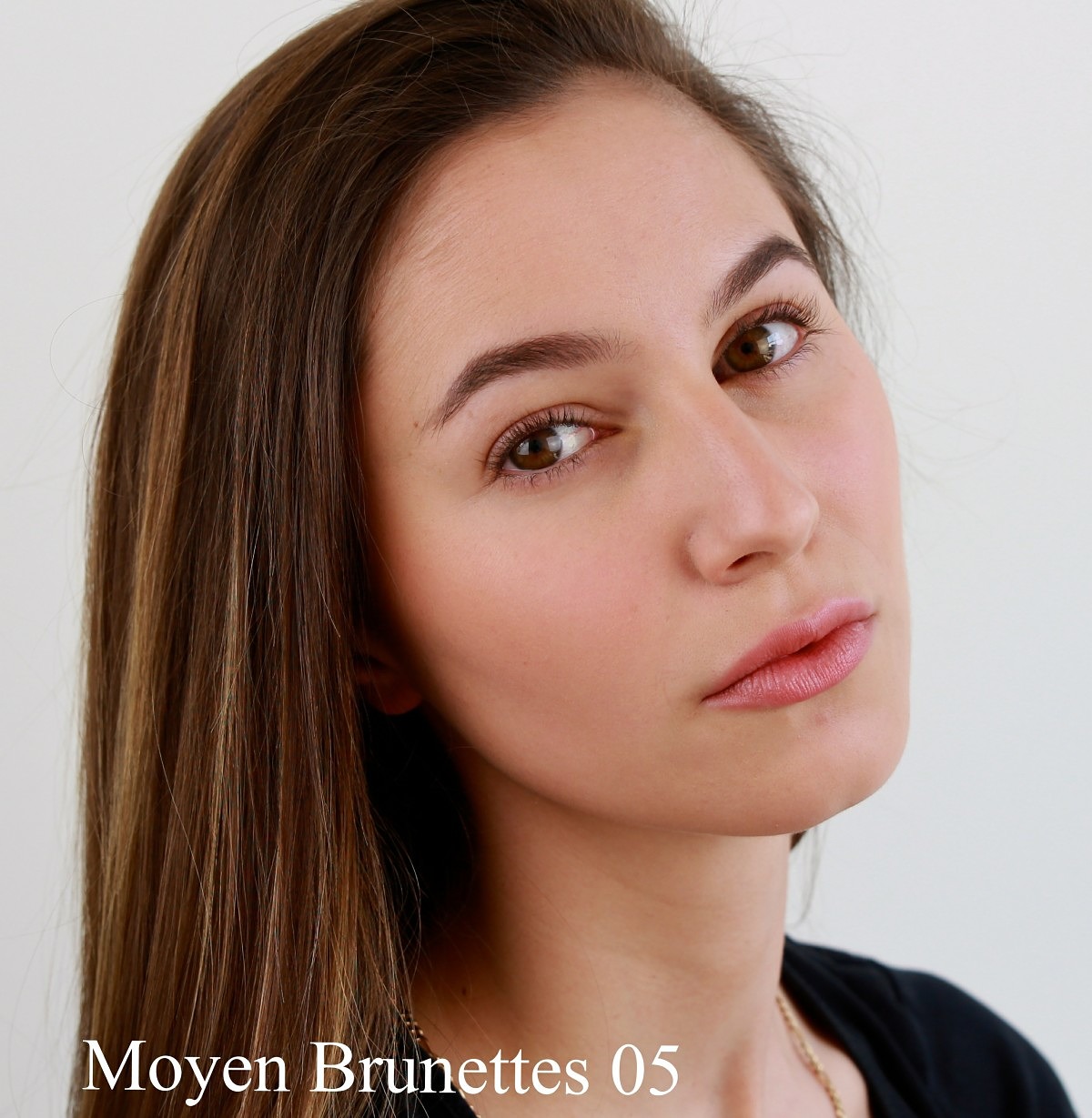 I lightly dusted all shades over my entire face and concentrated the colour a bit moar on the tops of my cheekbones and down my nose. I drew myself from an NC20ish to an NC30ish and not to toot my own horn but… it looks pretty darn natural, amirite?
Guerlain Four Seasons Bronzers retail for an incredible 75USD or 110AUD. Believe me when I say that these will probably outlive me, I haven't even worn away the embossing. I'm not suggesting you get three though, that would be excessive.
xxkarima