For months I've been scouring the market for mousse-like cream eyeshadow formulations, attempting to discover a dupe for my beloved Tom Ford Cream Color for Eyes. The Makeup Studio Durable Eyeshadow Mousses look so similar, it's uncanny…
… but offer a more exciting shade range, so naturally I bought them all. Have we found a dupe? Let's find out.
The Lowdown
As the name suggests, Makeup Studio Mousse eyeshadows have a mousse-y consistency and are wet to the touch – darn similar to that of Tom Ford. Both brands offer complexity; a myriad of multicolour glimmers that shift depending on the angle.
It would appear that the similarities stop there; the Makeup Studio creams apply opaque (swatches are a single swipe with a sponge tip applicator) while the TF counterparts exhibit a more translucent quality.
Perhaps the most unique property of the TF Creams lies in the finish, they only semi-set which imparts a glossy look (stunning but not practical for oily lids). On the other hand, the Make Up Studio Mousses set to the most bulletproof finish that I've encountered in any cream shadow, the swatches required two rounds with an oil cleanser I shit you not. As a result, the finish can be best described as foiled – a high shine metallic.
Oily lids and weepy eyes will welcome the enhanced longevity but be sure to blend quickly because once they've set, there is no going back. Longwearing cream shadows are notoriously patchy and I did notice some shades adhered unevenly (most notably Seductive Silver, patchiness even visible in swatches).
Overall, I can't say that we've found a dupe for the Tom Ford Cream Color for Eyes but it's been a fun discovery, let me show you some looks I created earlier 😉
Look 1: Rose Gold
For this look, I mixed Be Bronze and Fuchsia Fantasy to create a custom rose gold shade. I found that the mousses were best kept confined to the mobile lid, I have slightly heavy eyelids so walls of shimmer are not my friend.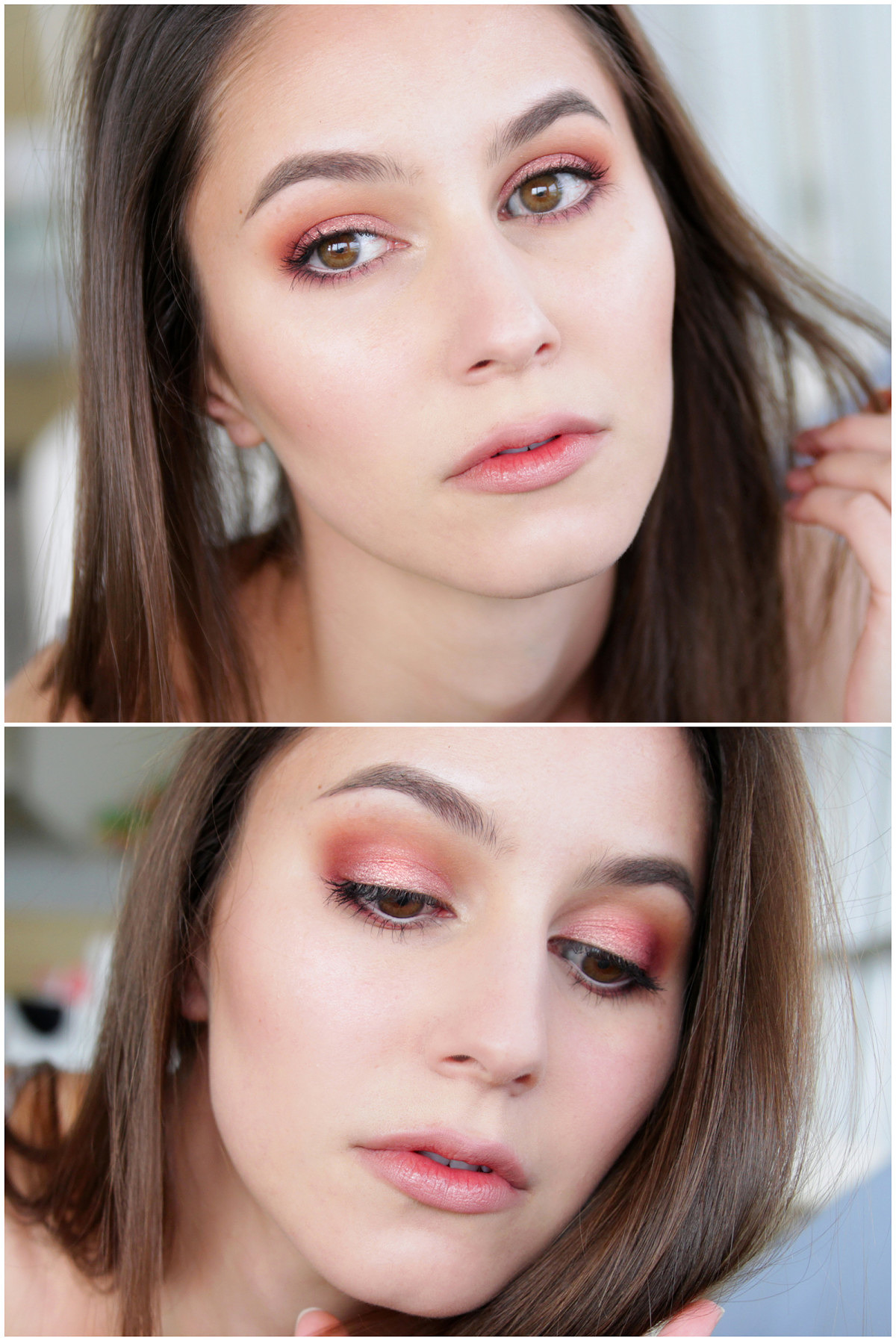 To complete the eye, I threw some mattes into the mix (Makeup Geek Creme Brûlée & Cocoa Bear blended into the socket) and a touch of a burnt reddened shade at the outer corners (Makeup Geek Bitten). I wore this to a meeting and I regret nothing.
Look 2: Gradient Rainbow Liner
To capitalise on the phenomenal opacity and longevity of the Makeup Studio Mousses, I graduated the most vibrant shades to craft a rainbow liner. From inner to outer wing: Edgy Emerald, Turquoise Treasure, Violet Vanity and Fuchsia Fantasy. The mousses performed beautifully as liners and this is one of my favourite creations as of late 🙂
Definition through the socket was kept subtle, a touch of Rouge Bunny Rouge Chestnut Napped Apalis & Blackpepper Jay eyeshadows. A lightweight set of lashes framed the liner nicely (Glam by Manicare in the style Gisele). Identical lip in both looks, I spoke about the combo in my Easiest Winged Liner Tutorial so check that out 😉
I purchased my Makeup Studio goodies in Amsterdam (holy chit, what a weird and wonderful city) and they are available in various locations worldwide. Good news for fellow Aussies, they have stockists here too!
If you're looking for MOAR drool-worthy photos, head over to the Nikkietutorials' blog (terrible enabler, you've been warned).
For now, the search for a Tom Ford Cream Color for Eyes dupe continues…
xxkarima