I wouldn't consider myself a die hard MAC addict, the weekly collections and purposeful under-stocking is really starting to grate on my nerves. Yet somehow, put me in a MAC store and I always leave with something, or in this case, nine things.
Whoops.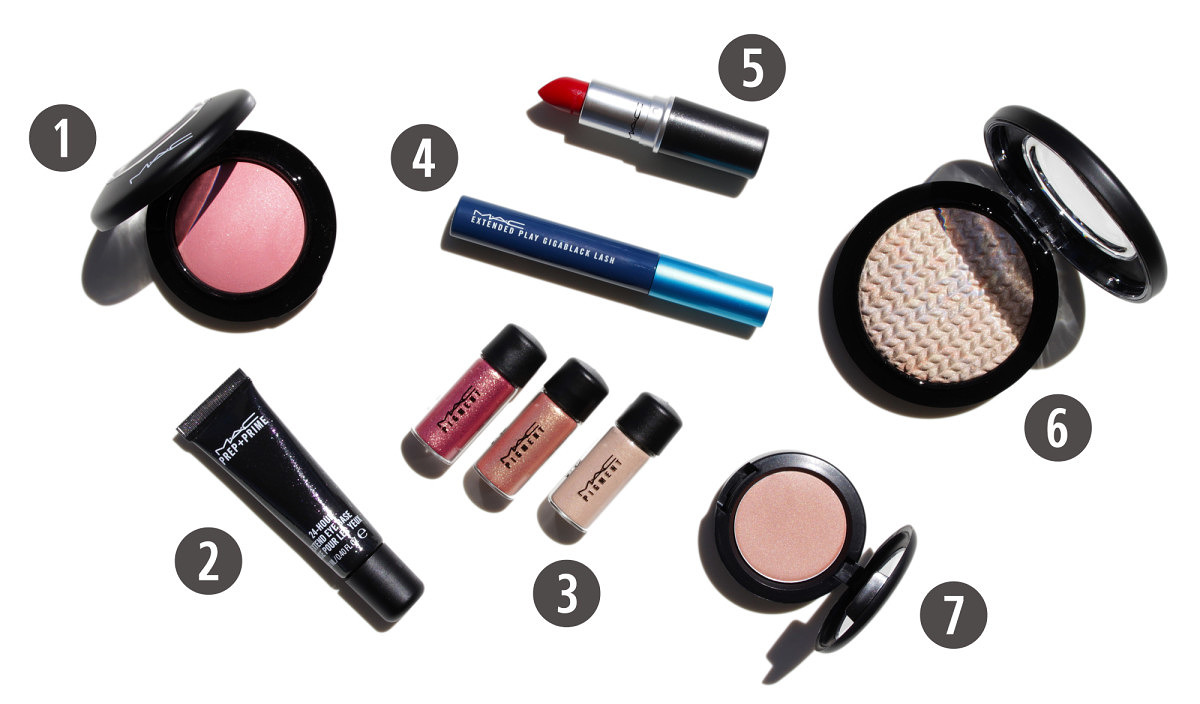 1. Mineralize Blush – Dainty // One of my 2015 resolutions is to buy more blush (priorities in order, clearly), Dainty is warm enough to tickle my pickle yet pink enough to differentiate from my overwhelmingly peachy blush stash.
2. Prep + Prime 24 Hour Eye Base // Dammit, the sales assistant got me. Eye primers don't get me hot and bothered but it came home with me anyway!
3. Sized to Go Pigments – Rose, Melon & Naked // Because really, who actually finishes a pigment? Naked is a cult favourite but new to me, much excite!
4. Extended Play Gigablack Lash // Youtube research indicates that this is fantastic for the lower lashes? Time will tell.
5. Lipstick – Ruby Woo // I owned this once upon a time and misplaced it one hazy night… oh, to be young! Matte formulas for the win, ain't nobody got time for a slippy mess.
6. Mineralize Skinfinish – Lightscapade // An interesting marbled pan, Lightscapade swatches relatively white with warm and cool iridescence in equal measure. Not sure if it's totally unique within my collection but I'm having a moment with highlighters so WHY NOT.
7. Cream Color Base – Hush // I was actually drawn to Luna (pure white cream highlight) but my rational mind told me to diversify so instead, I went with the peachier sister.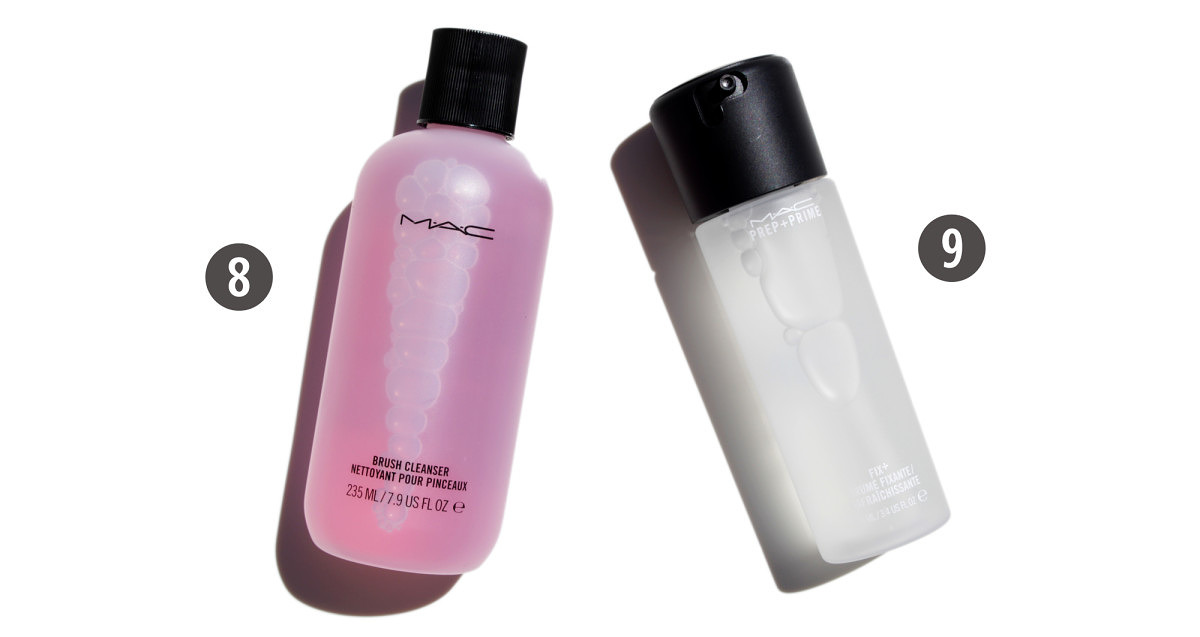 8. Brush Cleanser // A repurchase – boring and overpriced but I'm running seriously low. I only spot clean my eyeliner and lip brushes FYI, this stuff doesn't even approach my Japanese brushes.
9. Fix+ // Another repurchase, I don't think this differs much from any stock standard water + glycerin mix but I've used it forever and old habits die hard.
What are your favourite MAC products? So I can make a list and prevent future impulsive haulin' 😛 Also, what products would you like to see in a tutorial?
xxkarima