Let me start by saying that I have a pain tolerance second to none: tooth extraction, eye surgery, you name it.
But snow. Snow reduces me to tears- DON'T JUDGE OKAY I'M AUSTRALIAN. I'm heading to New York in a week, I hear y'all are having a particularly bitter winter? Say a little prayer, not for me, but for my significant other who will have to deal with it.
Imma show you what I'm packing, skincare and makeup wise. Despite my incessant frippery and embarrassingly inflated stash, you may be surprised to find that I am a very light packer. This is less of a practicality matter and more of a shop-a-holic-makeup-glutton situation; I arrive with an empty suitcase and invariably leave panicky that I've exceeded the baggage weight limit.
Let's get down to biness (I ain't got no time to play around what is this?)
Makeup
Shu Uemura Eyelash Curlers // If nothing else, I am curling my eyelashes for fear of being mistaken as a prepubescent boy.
Sunday Riley Effortless Breathable Tinted Primer – Light // Perfect for no-makeup days but also incredibly versatile; mixed with the Dermablend, I can conjure up countless potions to fit my every coverage requirement. I've chosen this over my beloved Armani Lasting Silk because I feel the combination is more forgiving on winter-worn flaky skin, of which I anticipate will become the bane of my trip.
Dermablend Fluid Corrective – 15 Opal // The supporting act to the Sunday Riley Primer, Dermablend is a fantastic spot concealer and, at a pinch, can be used under the eyes.
Laura Mercier – Secret Brightening Powder // SOS saviour for flight-induced weary eyes, it can also be lightly dusted in the t-zone to set and brighten the complexion.
Lancome Hypnose Star Mascara – Black // Sample size and dramatic enough to detract from my otherwise blank face.
Chanel Contour – Notorious // I got the natural flush thing down pat but gurl, those cheekbones aren't going to carve themselves.
SUQQU Brow Pen – Moss Green // I'd forgotten to picture this because it's practically become an extension of my limbs. My brow-but-better to bold brows and everything in between.
Skincare
Unlike makeup, it takes some serious convincing to detach me from my regular skincare routine (already painfully paired-down and minimalistic), so I'm packing mini sizes of my staples. I won't go into great depth here because I have youtube videos pertaining to my skincare.
Chantecaille – Vital Essence // My everyday hydrator, this also functions as a fantastic base for makeup.
Sisley – Black Rose Mask // Ludicrously overpriced, I received a sample of this and went on to purchase the full size (that's how they get you! Sly bastards). I mix this with my Vital Essence to protect my skin from ruthless weather and slather it on alone for long haul flights (flights from Australia can take up to 42 hours, this is no joke).
Fancl – Mild Cleansing Oil // Mini size, my pick for dissolving makeup and grime.
Bioderma – Sensiobio H20 // Decanted into a travel bottle (that looks empty, photography phail) for quick cleanups.
La Roche Posay – Lipikar Syndet Gel // Basic foaming cleanser, I have the jumbo size and decant into another travel bottle.
SUQQU – Barrier Bounce Cream // A sample I received in Japan, I use this as a lip balm, cuticle ointment and cracked skin solution.
Body
While traveling with my girlfriends, I've been known to leech off their shampoo/conditioner/body wash/toothpaste. This time I'm traveling with my boyfriend and I recently discovered that his dedicated bathroom was void of shampoo for six months. SIX MONTHS.
So obviously the onus is on me this trip. I'm taking this gorgeous KAI travel set with all the hair and body necessities. It's a real spa experience and hopefully I'll be a walking gardenia by the end of the trip.
Finally, the most crucial essential in my packing paraphernalia…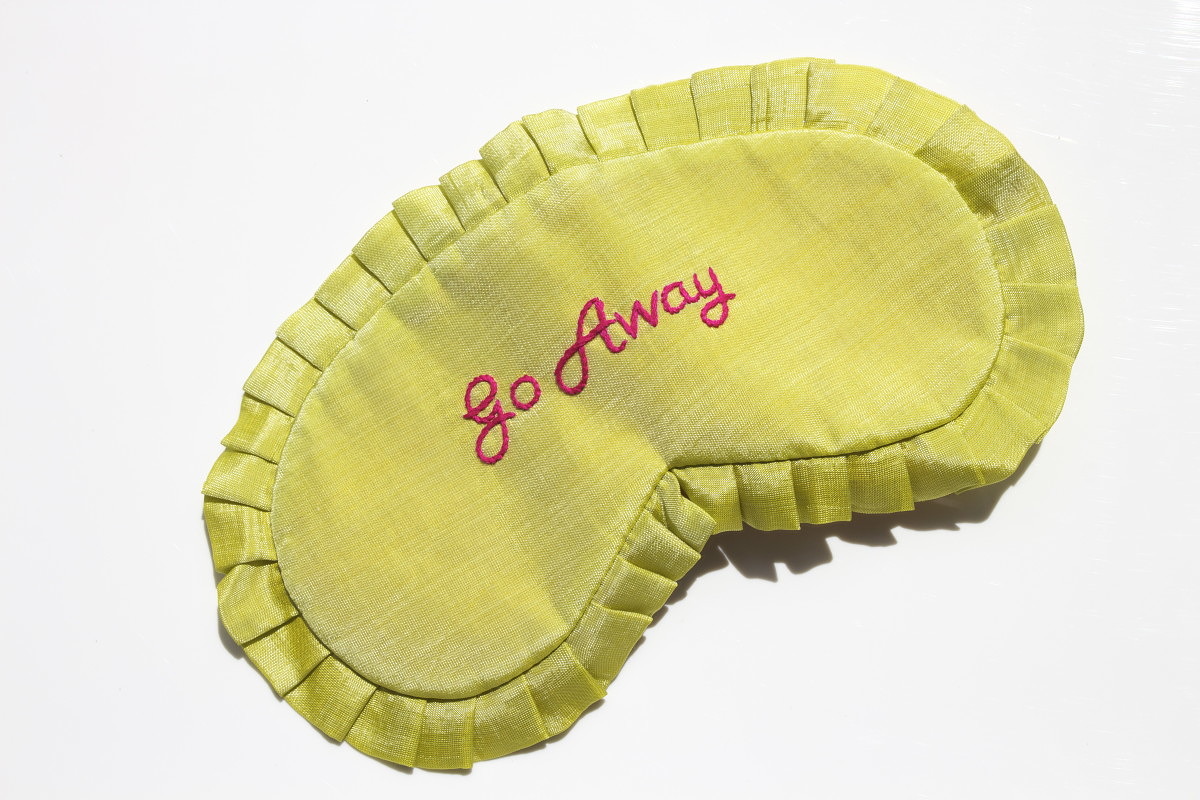 This silk eye patch was a gift from my ever-thoughtful aunty. It's so me, I can't even.
Do you pack light for trips? What is your packing philosophy?
xxkarima