Orange lipstick have been all over the runways and magazines for a while now. I'm always late to the party. I drew inspiration from these pictures: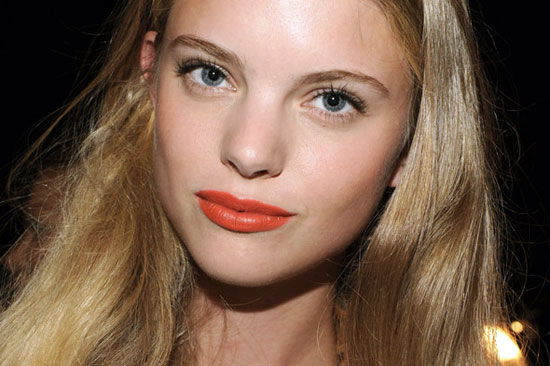 In short: a modern take on orange lips. I wanted it to be fresh, not fierce- so I decided to skip the winged liner.
Instead, I focused on the lashes and let the lips do the talking (pun intended).
Face- Armani Lasting Silk lightly patted into the t-zone
Eyes- Becca Opal Shimmering Skin Perfector on the lids, RBR Black Eye Kohl on the upper waterline, Shu Uemura Eye lights white eyeliner on the lower waterline, MAC Individual lashes (#33) and Lancome Hypnose Mascara.
Lips- MAC Morange
I should mention, this second picture is more colour accurate.
I then accosted my other half, and smothered him in orange kisses.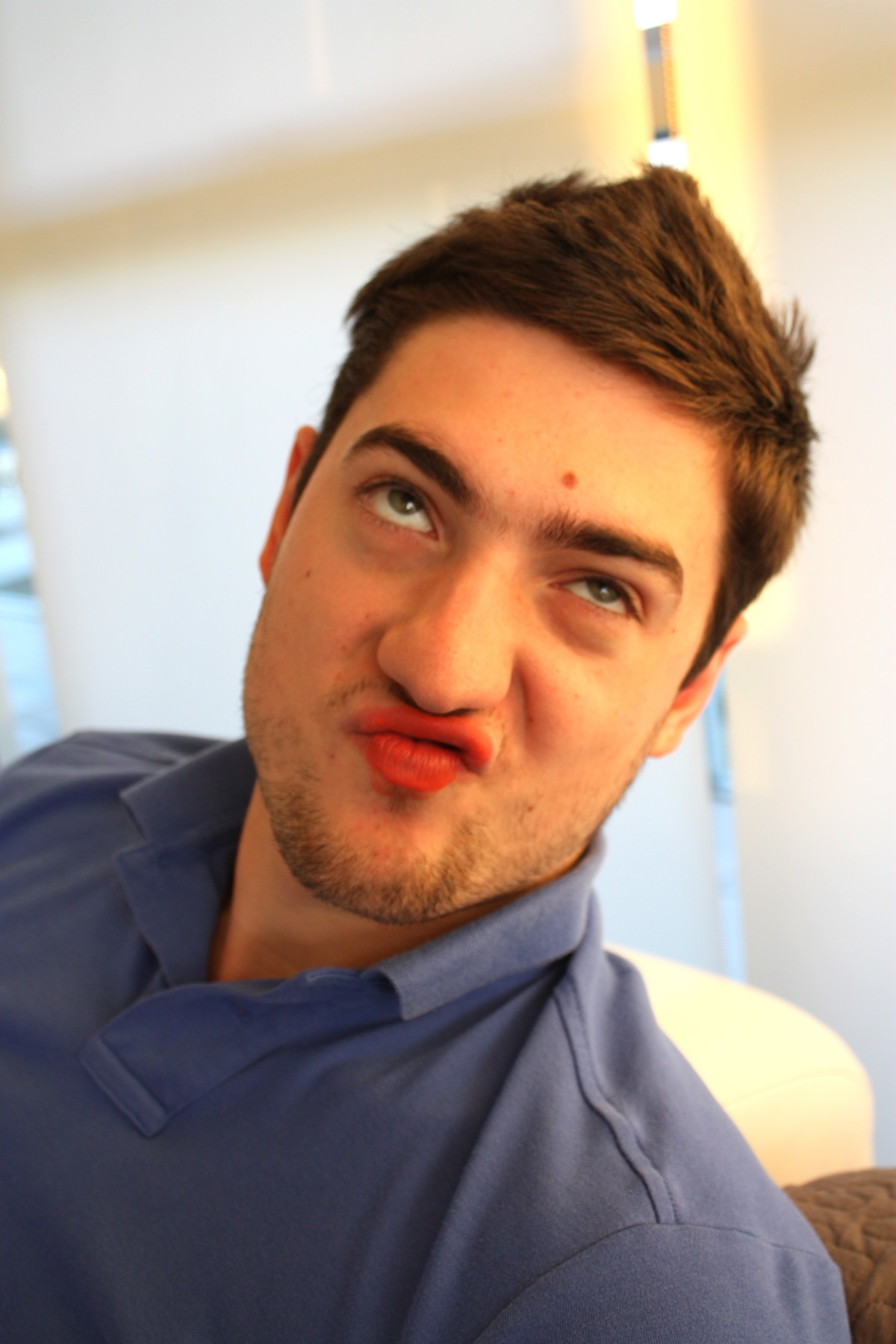 He didn't like it.
xxkarima