I haven't done a red lip in a while, so this was fun!
I'm happy to report that the texture of Raw Silence (RBR) is gorgeous- thin and balm-y.
RBR eyeshadows are also my favourite formula so far: strong pigment (important to me) and a dream to blend.
Face- Armani Lasting silk, Illamasqua Katie, Becca SSP in Opal.
Eyes- TheMakeupStore cake liner, Lightest eyeshadow from the Chanel Perlees palette, Rouge Bunny Rouge Abyssinian Catbird shadow in crease.
Lips- Nars red lip liner + Rouge Bunny Rouge Raw Silence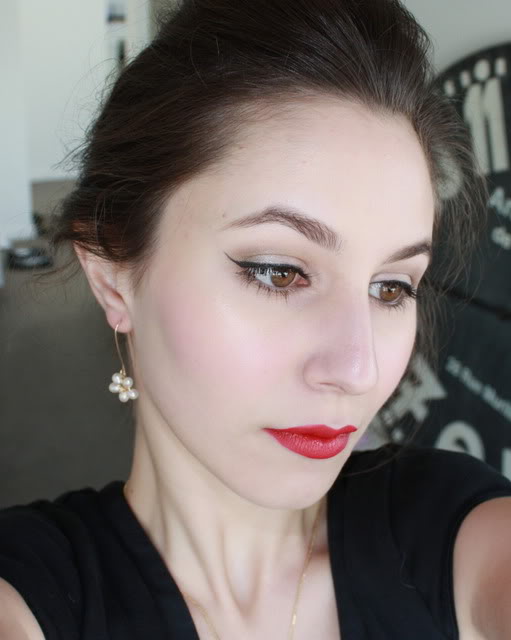 What is your favourite red lipstick?
xxkarima