Rouge Bunny Rouge recently launched their new Spring collection, Khazaria. Bold winged liner and oxblood mascara? I am all over that.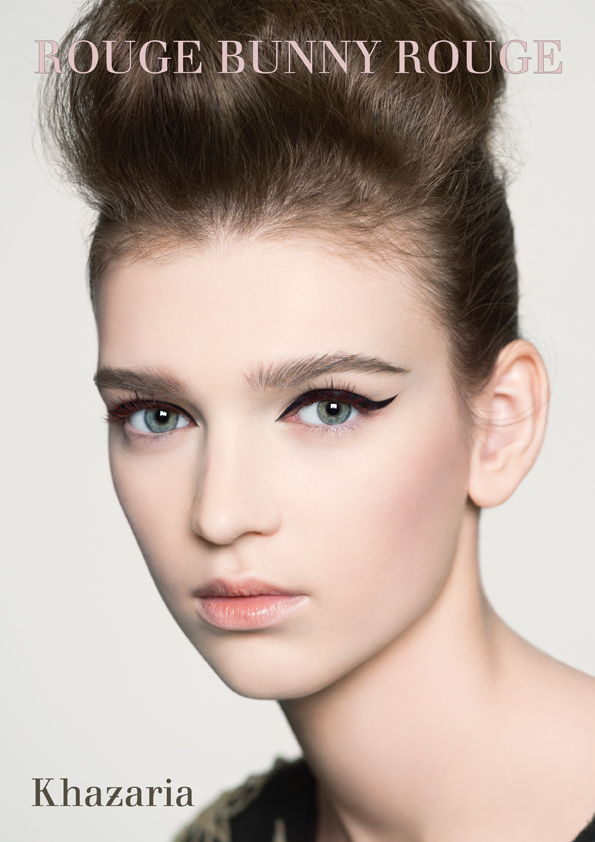 If you've not yet seen the whimsical and utterly enchanting Rouge Bunny Rouge collection videos, view them here and here– but be warned, it will have you lusting something serious. To view the product line up for the Khazaria collection, click here.
A few quick words on two key pieces in this look…
Raven Glaze Lacquer Liner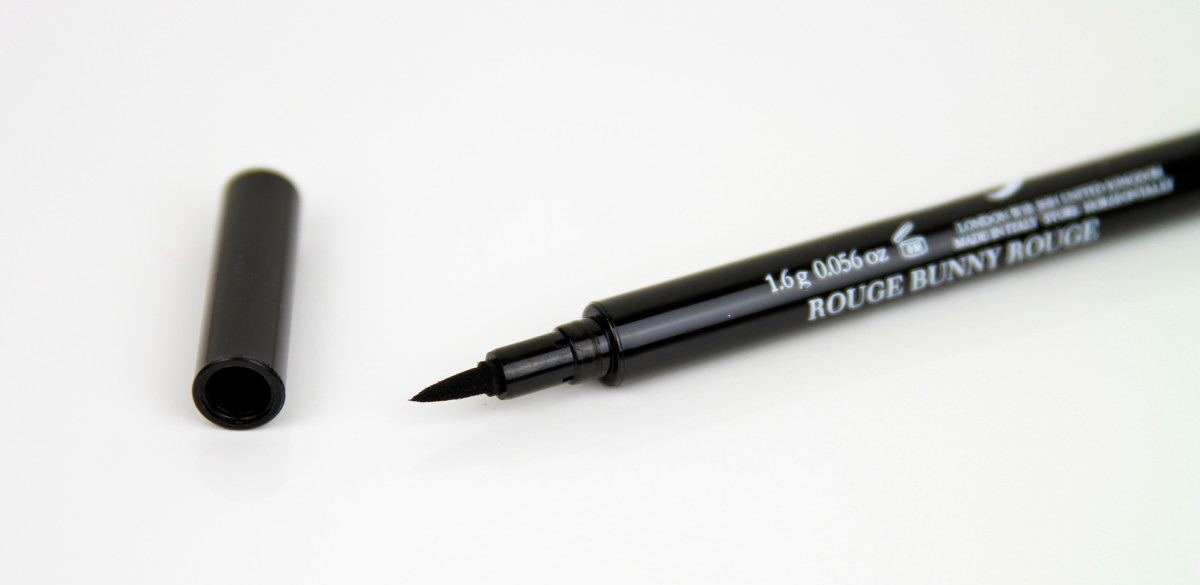 I always gravitate to pen style liquid liners, for ease of use and precision. Raven Glaze is no different- incredibly inky, pitch black and absolutely no dragging on the lashline. The felt tip is relatively dense and stiff, which allows for clean lines, and the tapered shape offers both thick and thin application.
For maximum impact and minimal effort (my motto!), I've found the best method is to lay the liner flat on the lashline and dab. Prior to application, I scribble the felt tip on the back of my hand to ensure that the product has dispersed right to the tip, this avoids the dry application often associated with felt tip liners.
Megaplumes Mascara in Oxblood Panache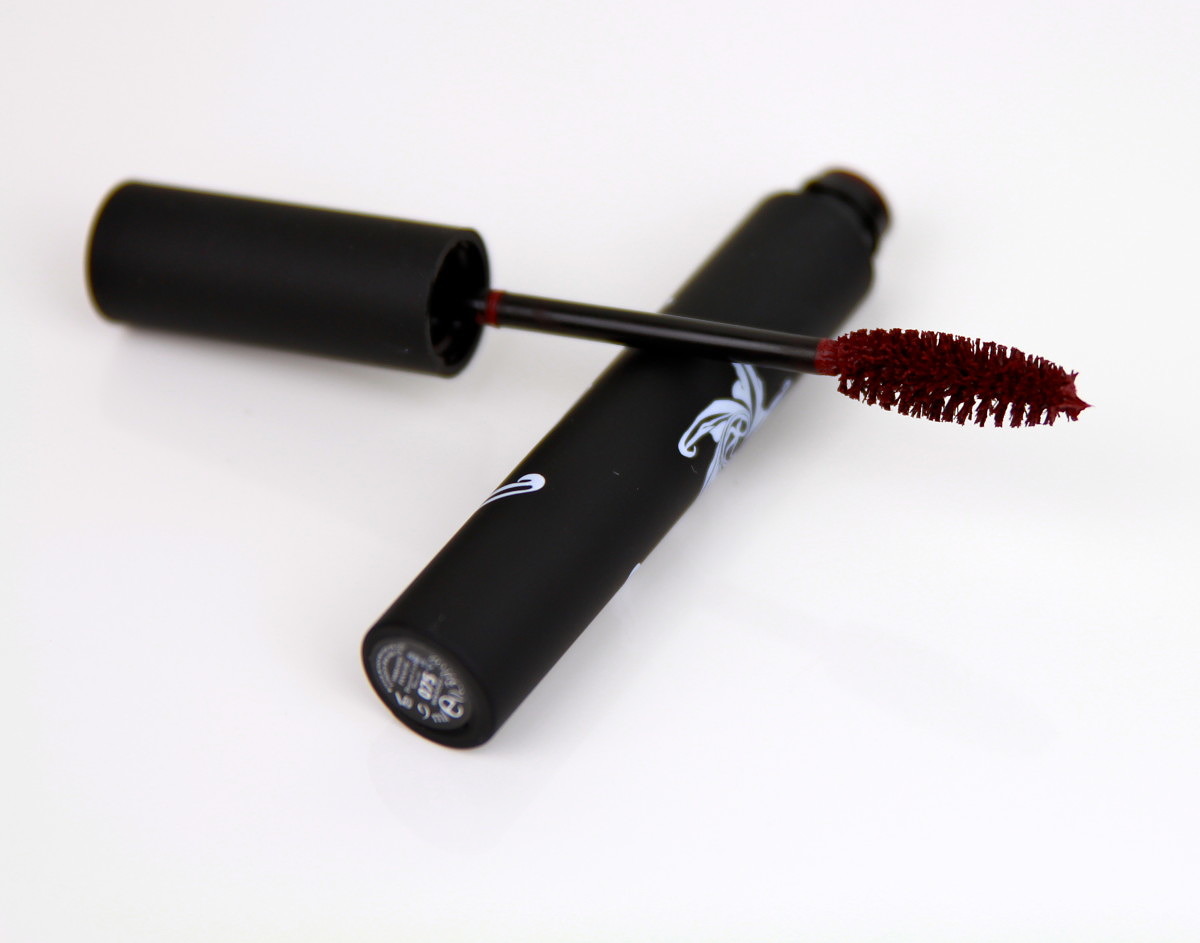 I am most impressed with this product. If you peek in my closet, you'll become aware that I am beyond obsessed with oxblood shades; jeans, shoes, satchels… I need it ALL. Can you imagine my excitement at the thought of oxblood mascara?
Oxblood Panache is a deep, jewel toned red. This sounds alarming but the shade is just deep enough to be totally wearable. The formula is also amazeballs (I'm running back to purchase the black version) as the biggish fluffy wand provides serious separation and volume.
While the Rouge Bunny Rouge Big Lash Mascara (used here) tends to be more of a lengthening product, Megaplumes really excels at volume. Did I mention that it's oxblood?!
Onto the look! I'm no Rouge Bunny Rouge model but here is my take on Khazaria…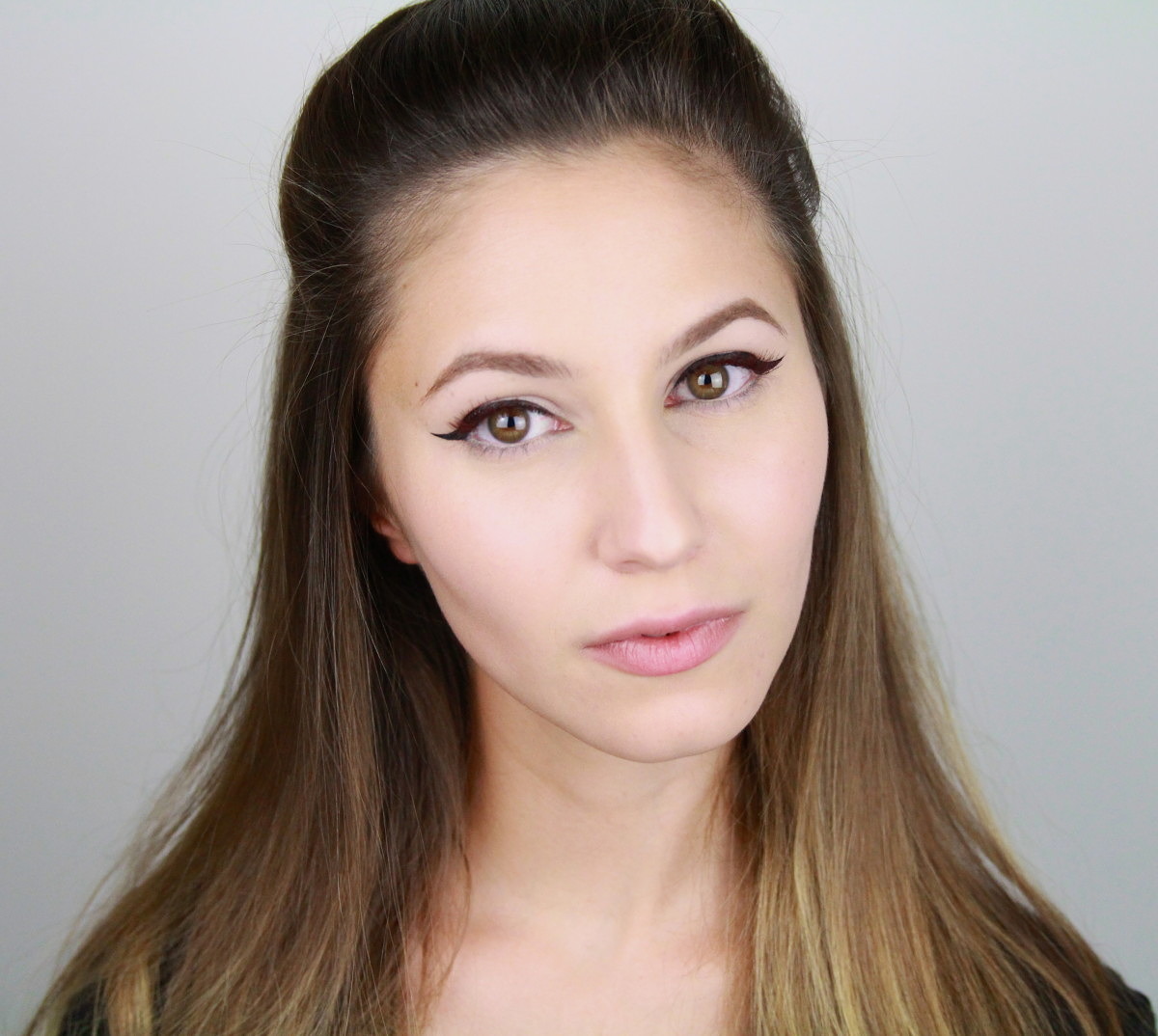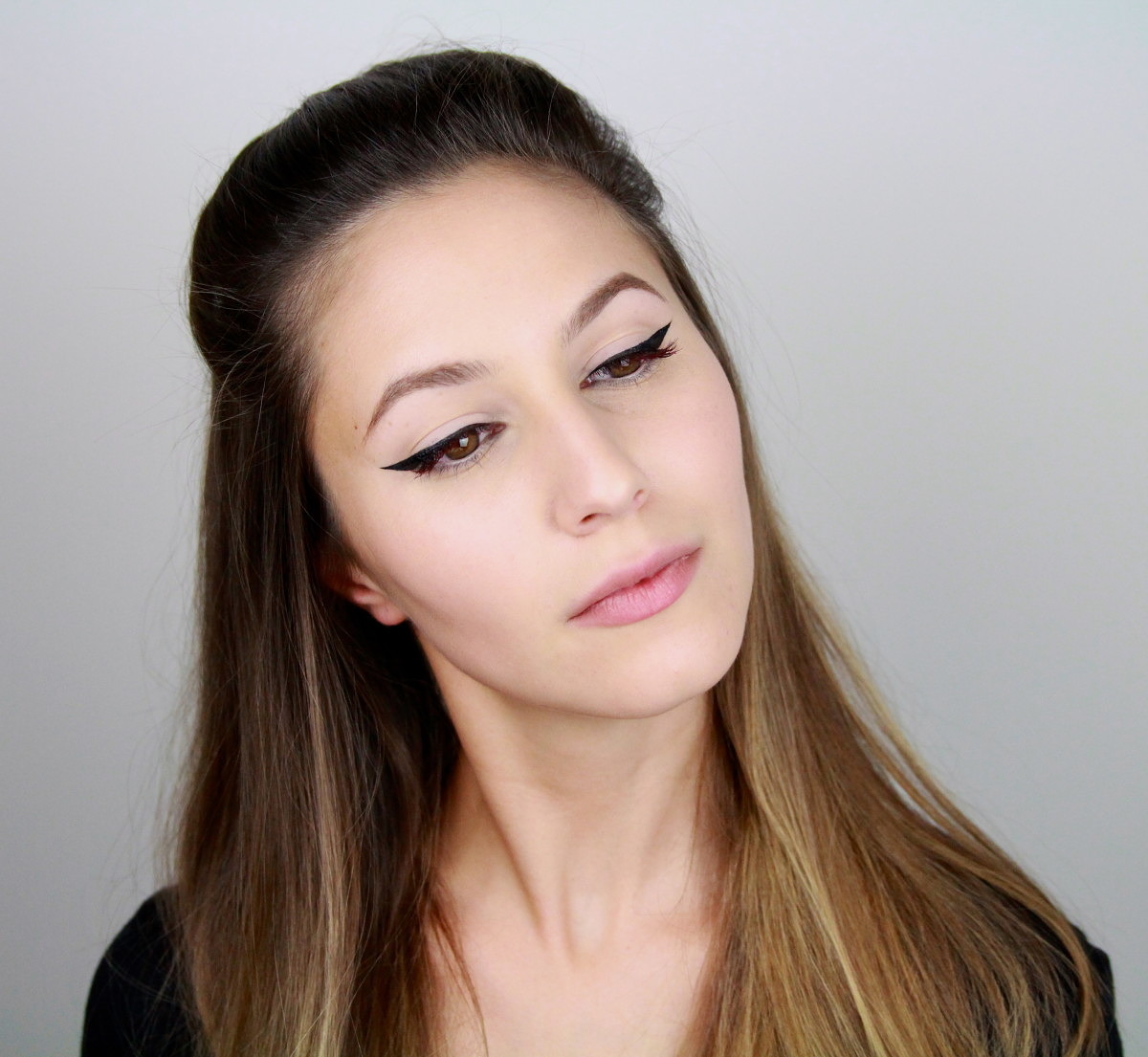 Product breakdown, a mix of old favourites and new favourites:
Face- Armani Lasting Silk, By Terry Touche Veloutee under eyes, Rouge Bunny Rouge Gracilis Blush*
Brows- SUQQU Brow Pen
Eyes- Rouge Bunny Rouge Chestnut Napped Apalis through the crease, Raven Glaze Liner*, Eye Kohl in Salome to tightline, Oxblood Panache Mascara*
Lips- A dab of Rouge Bunny Rouge Glassy Gloss in Rhubarb Custard
How do you feel about bold winged liner? Or deep red mascara?
xxkarima
Products marked with an asterisk (*) have been provided for consideration. All opinions are my own and I am not compensated/paid for any reviews.