I never wear this much blush, but I kinda like it!
I LOVE the colours in the Sleek Paraguaya palette and the pigmentation was gorgeous but I did have a liiiiittle trouble blending.
Anyone notice my massive clock in the background?
Face- Armani lasting silk, YSL touche eclat, sleek pan tao blush
Eyes- Sleek Paraguaya palette (colours: blush, tangelo, bittersweet and stone), ysl faux cils
Lips- Pan Tao blush, patted on with a finger.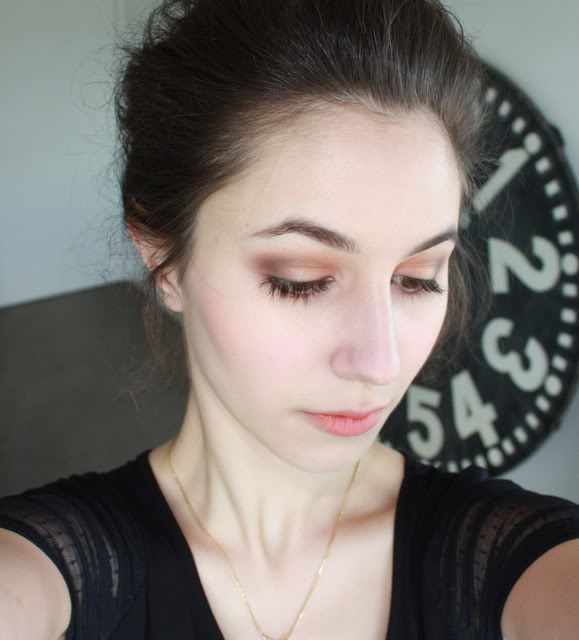 xxkarima