I've meaning to do this post since I bought the YSL glossy lip stains in my Hawaii haul! Click here to see my Hawaii haul-age.
These lip products are quite revolutionary- it has a high gloss finish but the long wearing properties of a lip stain. On application, the texture is thin but within a few minutes, the product starts to feel a bit thicker and 'gummy' on the lips (which I love! less slip and no feathering).
One should also note that these colours deepen when on the lips, they appear more vibrant than in the tube or in swatches. Also a big round of applause for the applicator, which can be described as an angular bristle doe foot, providing greater precision (no need for lipliners with these!)
I think it's fair to say that I've engaged in love affair with YSL Glossy Stains. Below are lip swatches of the four colours I own, as well as full face pictures.
YSL Glossy Stain #15 Rose Vinyl: A cool toned, medium pink.
YSL Glossy Stain #5 Rouge Vintage: A pinkish mauve shade.
YSL Glossy Stain #11 Rouge Gouache: A red shade that looks fuchsia on me once the gloss wears off.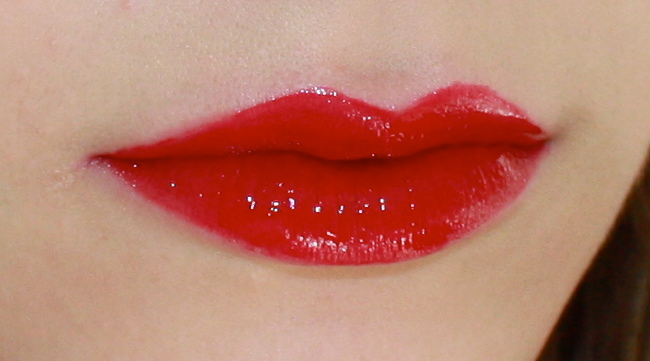 YSL Glossy stain #1 Violet Edition: A deep plum
Any readers own any YSL Glossy Stains? Which? I'm wanting more so let me know which shades you love!
xxkarima