I've played and fondled and experimented with my Hakuhodo brushes for many a month, today I deliver overdue reviews! I've raved on and on about the quality and craftsmanship (view rave here) so straight to the contenders!
The first two candidates for review are the J214R (white) and 212 (black), pictured below. Trusty MAC 217 for size reference.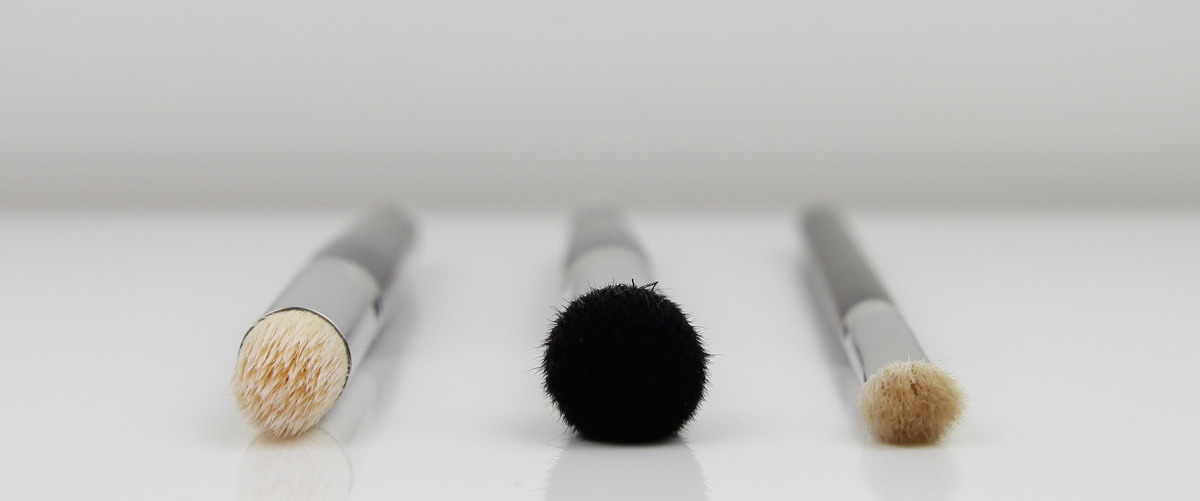 212 is discernibly largest, followed by the J214R. Both are considerably small face (eye? cheek? wut?) brushes with two entirely different applications, lets discuss!
J214R Duo Fibre Eyeshadow Brush Round
This funny little character is comprised of Goat and Synthetic fibre, as you all may know, duo fibre brushes are ideal for liquid and crème products. The tapered synthetic fibres that extend from the body of the brush lend light application.
J214R is not so densely packed but has fantastic resistance (no floppiness, here). Super soft to touch (Hakuhodo, duh) and also unique- it's one of the smallest duofibre brushes that I have encountered.
You read the heading correctly, Hakuhodo refers to this as an eyeshadow brush- in my opinion, it is a tad large for the eyelid. I've experimented a bucketload; used it for under eye concealer (preferred my finger) and liquid highlighter (still partial to fingers).
I was stumped and running out of ideas. Light bulb moment… crème blush, perhaps? WINNING. The brush head is small enough to achieve precise application but blends out effortlessly, using either a stippling or circular motion.
Crème highlighter performed equally well. I even tried it with foundation, flawless finish albeit slightly laborious. Some may find that the head is too small for facial purposes but I almost always tend to prefer smaller face brushes.
Quality wise, this brush gains the Karima tick of approval. Durable wash after wash, retains shape and no shedding at all. To see this brush in action, click here and fast forward to 3:30.
Final verdict: B+ My tool of choice for cream blush but limited in other applications. If you're a big crème blush fan, upgrade this to an A and put that cheeky bugger in your cart.
212 Highlight Brush Round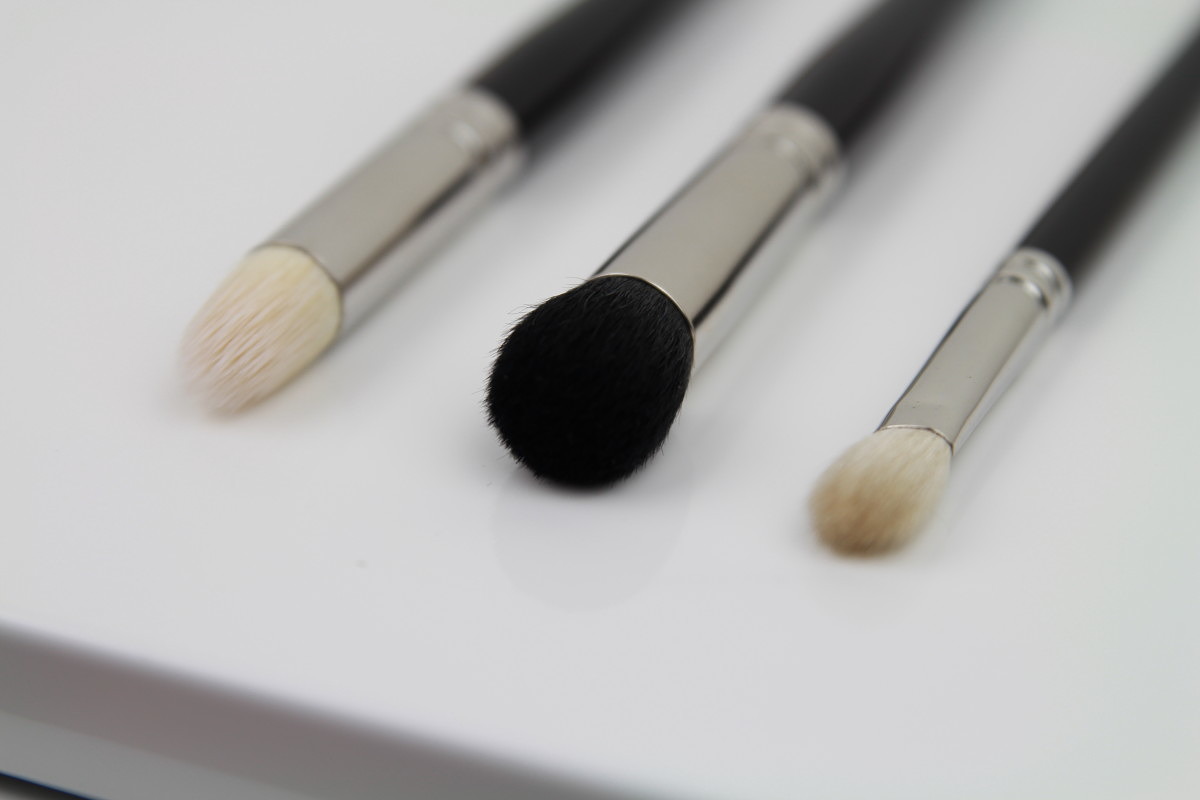 Another Hakuhodo brush that I use for an alternate purpose than intended. Made of black goat hair, 212 is small but DENSE, f'real. Not as soft as some of my other Hakuhodo brushes but more than comfortable to rub all over the face (if you choose).
Hakuhodo suggests using this for highlighter application- I don't know about you guys but I prefer wispy brushes to flick highlighter on my face, this kind of density would have me reflecting like chrome.
The kind peeps at MakeupAlley proposed using it for contouring and I quite like it for this purpose- particularly small areas, like the nose. If I use a light hand, this provides precise shading under the cheekbone. If I use a heavy hand, it's a disaster.
Overall, I'd say this brush works best with powders. A little too large for the eye yet a very small selection for the face, 212 may not be for everyone.
Quality is consistent with Hakuhodo- very durable, no shedding and as soft as the day I purchased it. For a quick clip of me using this brush to contour, click here and fast forward to 8:40.
Final verdict: B. The density of this brush limits its versatility. Perfect for days when I want a strong contour and a great addition to my stash, but not a 'must have' of mine. If you've found an alternate use for this, please let me know!
Do you own either of these brushes? What are your thoughts and how do you use them?
xxkarima