Steadily making my way through my Japan goodies, today I bring you Addiction cheek and lip products, of which I've been indulging frequently as eyeshadow is out of the question. So… I've become a lip colour addict. My lip drawer is overflowing.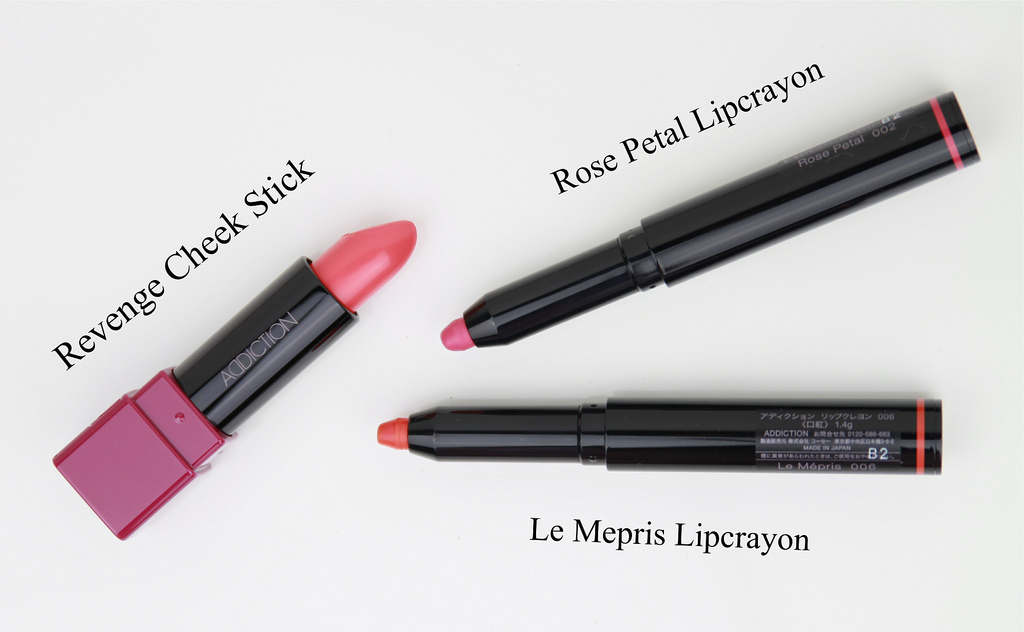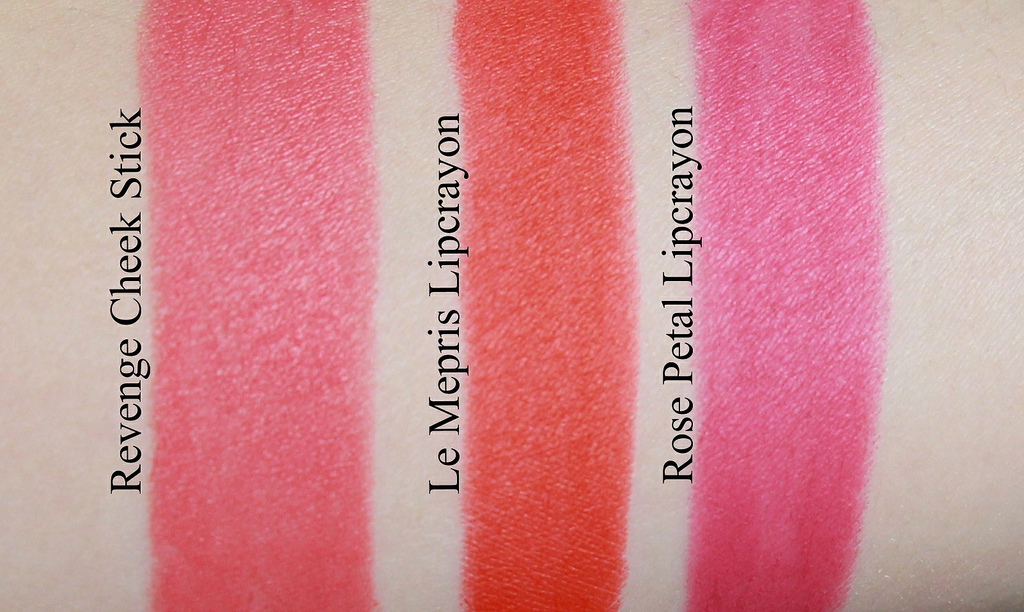 Addiction Cheek Stick – Revenge
A blogger favourite from the Addiction line, Revenge is a dual-purpose lip and cheek colour, similar to that of Becca Beach Tints but in stick form. Application is pretty straight forward, a few swipes on your face (ala war paint) and blend with fingers or a fluffy brush. The stick itself is not super soft but the siliconey texture allows for easy peasy blending and a somewhat velvety finish (if it isn't already apparent from my foundation reviews, silicone is my friend). Shimmer free but never dull, Revenge doesn't emphasise pores or peach fuzz. That being said, if you happen to have some absurd lip-rubbing-nervous-twitch-habits that render your lips dry and cracked *raises hand sheepishly*, then Addiction Cheek Sticks are best reserved for the cheeks because…no favours, y'all.
In the tube, Revenge is a brightened reddish coral but on my skin, it pulls pink. On any normal face, I imagine it would show a medium, reddy coral.
In broad daylight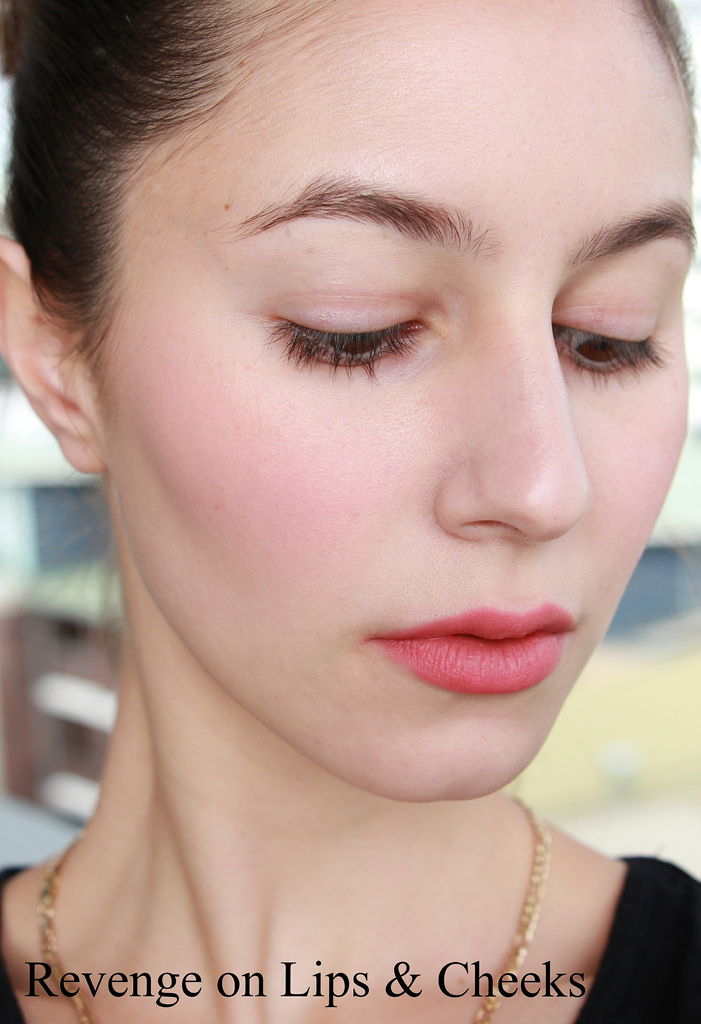 A few hours later, in warm sunset light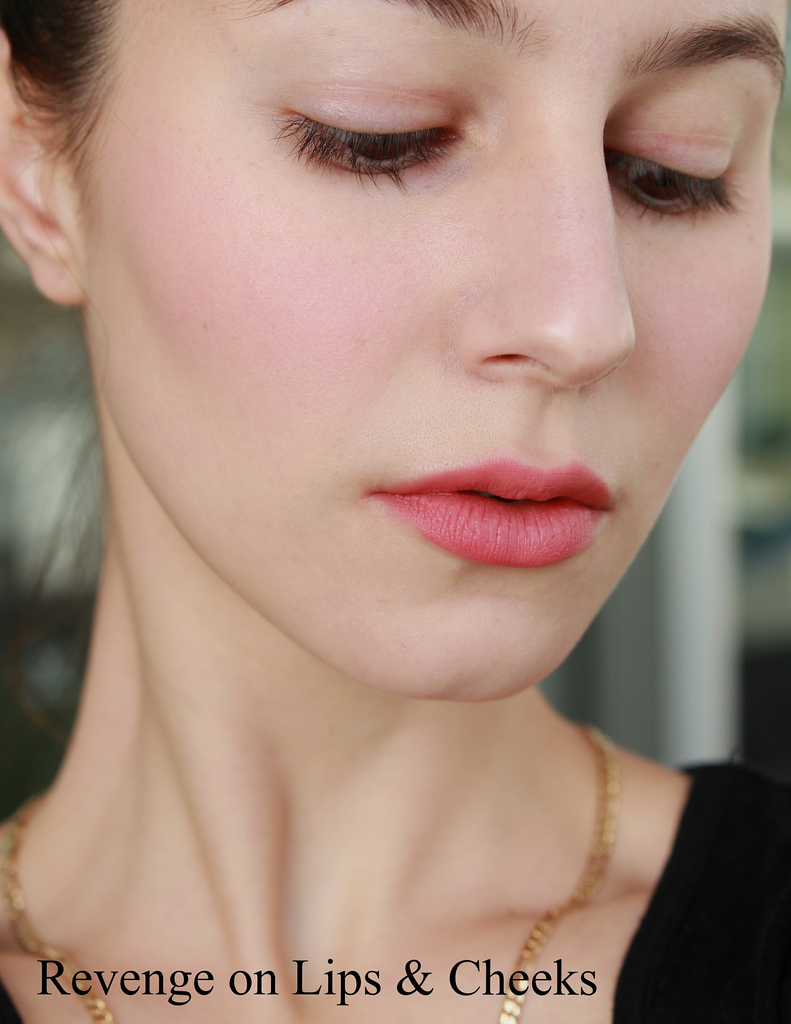 Lips are looking a bit creasy, no? Despite this, the formula is rather comfortable if not a bit slippy.
PS: those who know me well will celebrate, I'm wearing blush! THIS NEVER HAPPENS. Party poppers for everyone!
Addiction Lipcrayon – Le Mepris
My favourite out of the bunch, Le Mepris is a vivacious, reddish orange. A lipstick in crayon form, Addiction Lipcrayons remind me of NARS Velvet Lip Pencils (not an unlikely comparison, as the mastermind behind Addiction was part of the NARS crew). Exceptionally matte, the formula is laden with silicones (clearly a brand after my own heart) which lends a familiar silky texture that doesn't dry the crap out of my lips. Also conceals chapped-ness. Also vivid orange. Utter infatuation.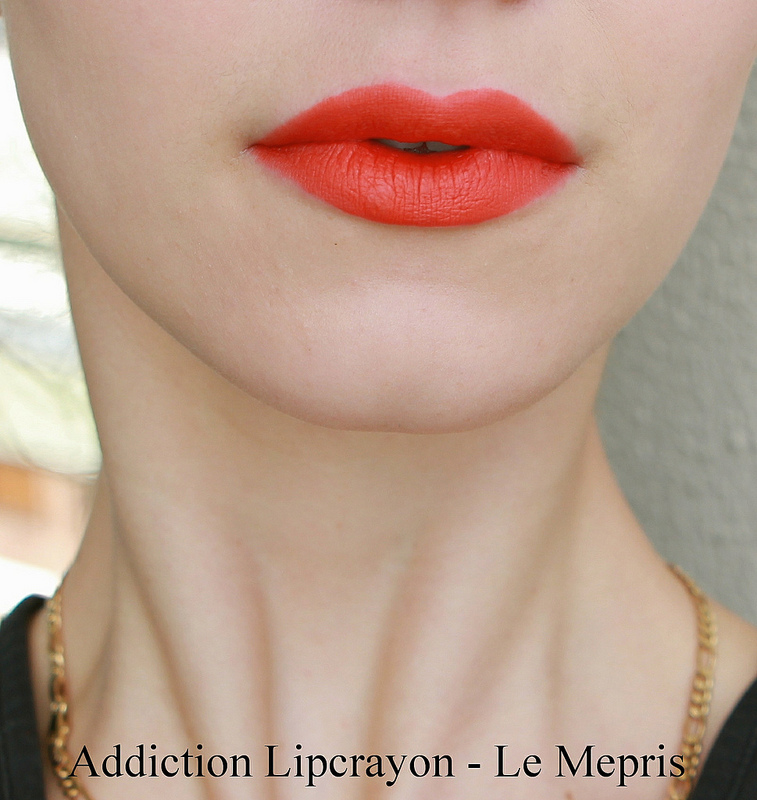 Addiction Lipcrayon – Rose Petal
Identical formula to that of Le Mepris, Rose Petal can be described as a purpled, pinky-rose. Le Mepris lies on the near-neon spectrum, whereas Rose Petal falls short at vibrant- a unique shade nonetheless and I'm glad I caved!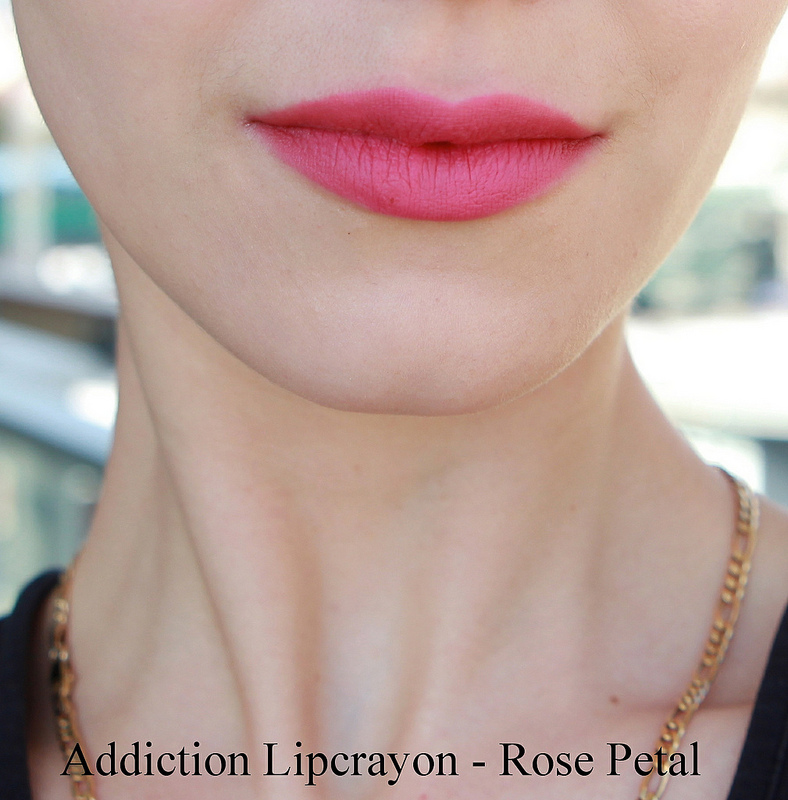 Oh look, a little smile. Proof that I can, and do…sometimes.
Next in line: SUQQU Frame Fix Cream Foundation (worn in all pictures above). Are you excited? I'm excited.
xxkarima