Generally speaking, reformulations spur much anxiety within the makeup community but this time, it's all good news: Rouge Bunny Rouge has reformulated their lipsticks and they are stunning.
Both the Colour Burst Lipsticks (the opaque shades in the line) and the Sheer Lipsticks have undergone a makeover with a few new exciting shades. I present to you, the entire lineup of Sheer Lipsticks…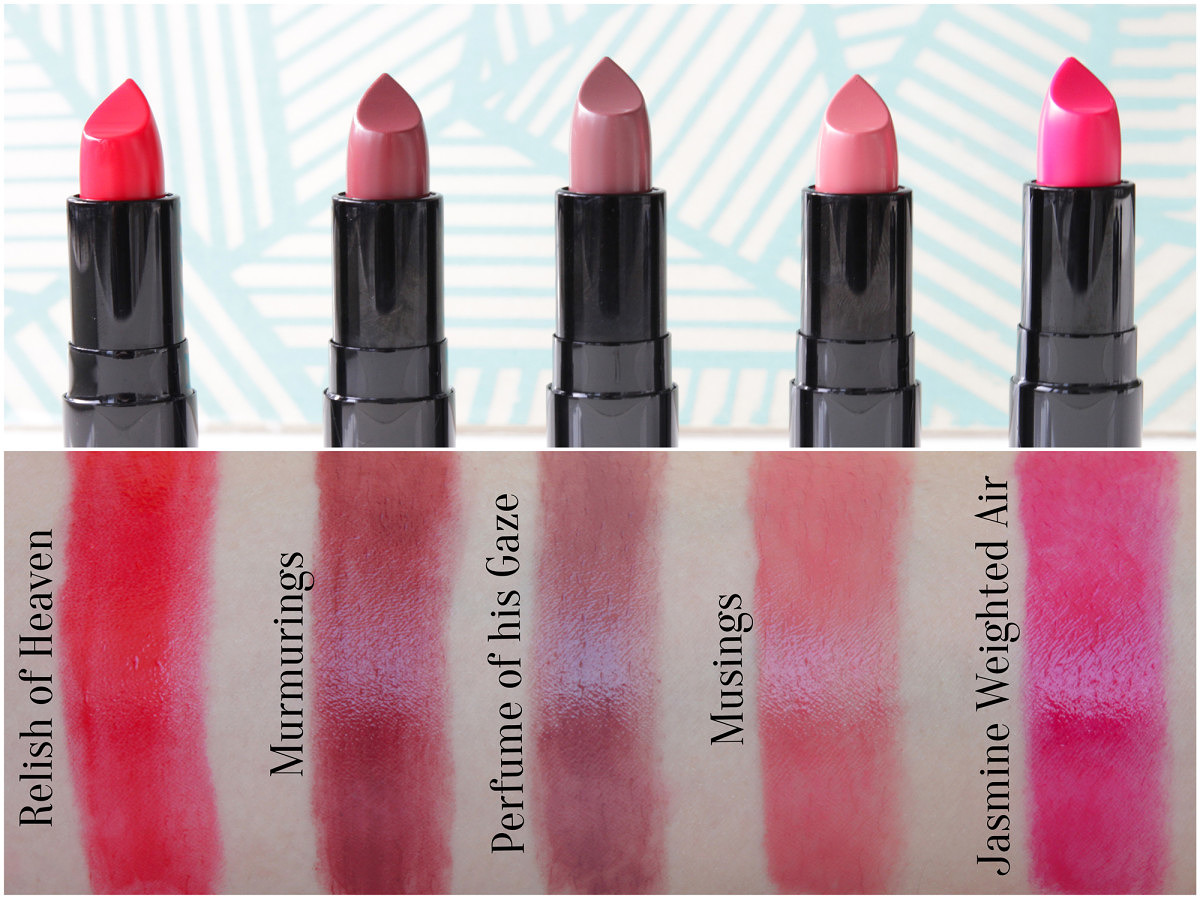 Relish of Heaven // A little coral, a little strawberry, a lot awesome. Very vibrant and leans warm. New shade.
Murmurings // A medium rosy brown. I believe this was an existing shade, I don't own the former so cannot compare.
Perfume of his Gaze // Veryyyy unique, mauve with a greige feel. More wearable than the grey-toned lipsticks flooding the market. I own the previous formulation under this name and they are nothing alike – the older was a peachy nude.
Musings // A warm, peachy pink that has my name written all over it. Despite the brightened undertone, Musings pales down my pigmented lips a touch and as such, a perfect pairing with a stronger eye. New shade.
Jasmine Weighted Air // A vibrant fuchsia with a violet element. New shade, thrilled to see such a playful hue enter the RBR line.
Change of Packaging
Previously, the lipstick tubes were black gloss with white detail – the white detail has been replaced with a matching black detail, very chic. Otherwise, the bullets appear unchanged; weighty and functional.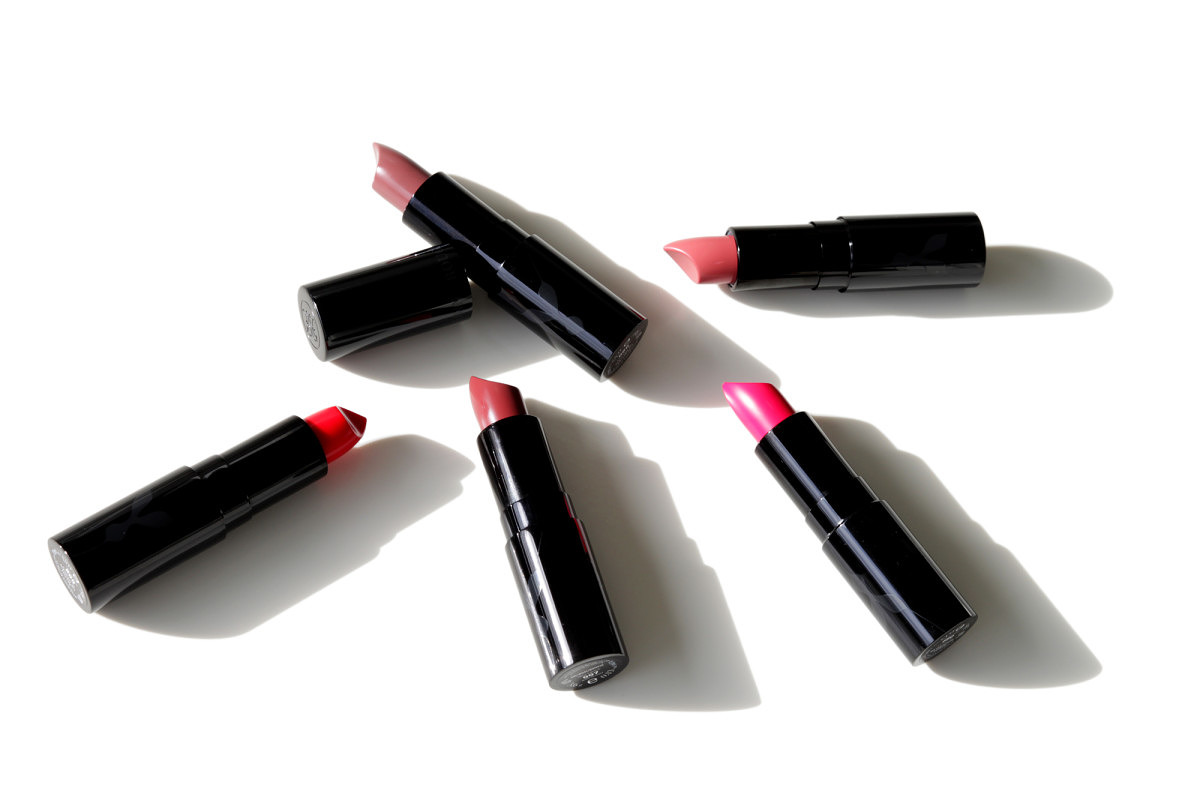 Straight from the box, the lipstick head is shaped to a curve. I've seen this silhouette develop in well-loved lipsticks (strange and perplexing to me) and while pretty, makes for difficult swatching (hence the patchiness in swatches above, not a fault of the formula itself).
Change of Formula
The original lipstick line was a bit of a shambles; some shades were infused with shimmer, some more opaque than others, some glossier in finish. Life was a box of chocolates and you never knew what you'd get next.
The new range of Sheer Lipsticks is perfectly consistent: free of shimmer, medium opacity, soft sheen. I'm all about dat matte lyf so I wasn't sure how I'd feel about a 'sheer lipstick with a wet effect'. I'm pleasantly surprised because – wait for it – they're JELLIES! Yayyyyy Jellies! Soft focus edges, cushion-y between the lips and not sticky in the slightest.
The two vibrant shades (Relish of Heaven & Jasmine Weighted Air) impart a stain on the lips that fades evenly, a blessing for lazy buggers like me. The scent of the lipstick has changed also – an unobtrusive floral aroma where the old could be described as a vanilla/crayon fusion (which didn't bother me then but the soft floral makes for more luxe application).
I should also mention the science, huh? The formula is infused with patented Hilurlip: Sodium Hyaluronate (Hyaluronic Acid) and Rosehip Butter for anti-aging benefits. That kinda goes WAY over my head but I will say that the formula is very kind to my shredded lips.
Stockist
I've put this under a bold heading because I receive countless questions on where Rouge Bunny Rouge can be purchased. RBR can be purchased via their web boutique! The Sheer Lipsticks retail for 28 Euro.
What's to come?
I snooped and asked too many questions (typical). Aside from the lipstick reformulation, two new shades of Eye Kohl and the Kiss Elixir Balm (also own these three, lemme know if you want a post), RBR will be launching some new products in the new few months. SO MUCH EXCITE.
How do you feel about sheer formulas? Will you be trying any of the new Rouge Bunny Rouge lipsticks?
xxkarima
The products in this post were provided for consideration. I only feature products I love 🙂