I recently purchased the Yves Saint Laurent Pure Chromatics (Wet and Dry) #6 palette, despite some less than glowing reviews. Interesting colour combination and metallic? Yes, please.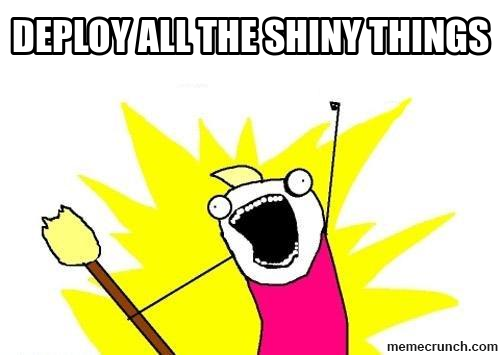 The compact
And swatches
Although, I confess that KarlaSugar's swatches are more true to colour. She swatched this palette wet (as intended, another bonus) which accounts for her swatches looking far more metallic than mine, which were swatched dry.
My thoughts
The pigmentation of these shadows is relatively high, but not quite Rouge Bunny Rouge intensity. Used dry, a hazy look can be achieved. Whereas applied wet, an intense metallic sheen becomes apparent.
I did experience minimal fallout upon application, which was easily remedied using my Bioderma cleansing water.
What really drew me to this palette is the weird and wonderful colour combination- even the green was stunning on my eyes and I loathe green eyeshadow on myself! Thankfully, the plum shade is far less shimmery than the other three shades to ensure we steer clear of any frosty foolishness.
Overall, I'm delighted with the purchase and I will might look into purchasing another palette from this line. In case you hadn't gathered from my incessant use of 'SHINEY' adjectives in this review, these palettes may not appeal to those who are shimmer phobic.
A tutorial using this palette coming very soon!
How do you feel about metallic finish eyeshadows?
xxkarima