If I remember correctly… I've never posted a dedicated mascara review. There is a first time for everything! Today's contender is Charlotte Tilbury Full Fat Lashes 5 Star Mascara in Glossy Black (rapid inhale) which Charlotte Tilbury describes as 'the best mascara in the world' (exact quote, pretty much), do I agree? Let's find out.
The Good
Full Fat Lashes is available in one shade – 'Glossy Black' and it is indeed a proper black, no murky grey tones here. The brush is of the big, fluffy, natural fibre variety, my personal favourite as I find they impart the most volume.
If you look at the brush head on, it appears to have a 5 groove spiral thing goin' on… which made my camera throw a tantrum but hopefully you can trust my word on this one.
In my shamefully excessive US Haul, I described the Full Fat Lashes as Maybelline Full n Soft on steroids, it offers: length, volume and separation in abundance. My lashes were unusually sad on this day, such is life.
Two solid coats here (letting the product set a little in between) and I was able to build some decent length and volume without clumping – often I have to comb between coats or the tips look overloaded (aka spider legs) but I had no such issue with Full Fat Lashes, it builds effortlessly.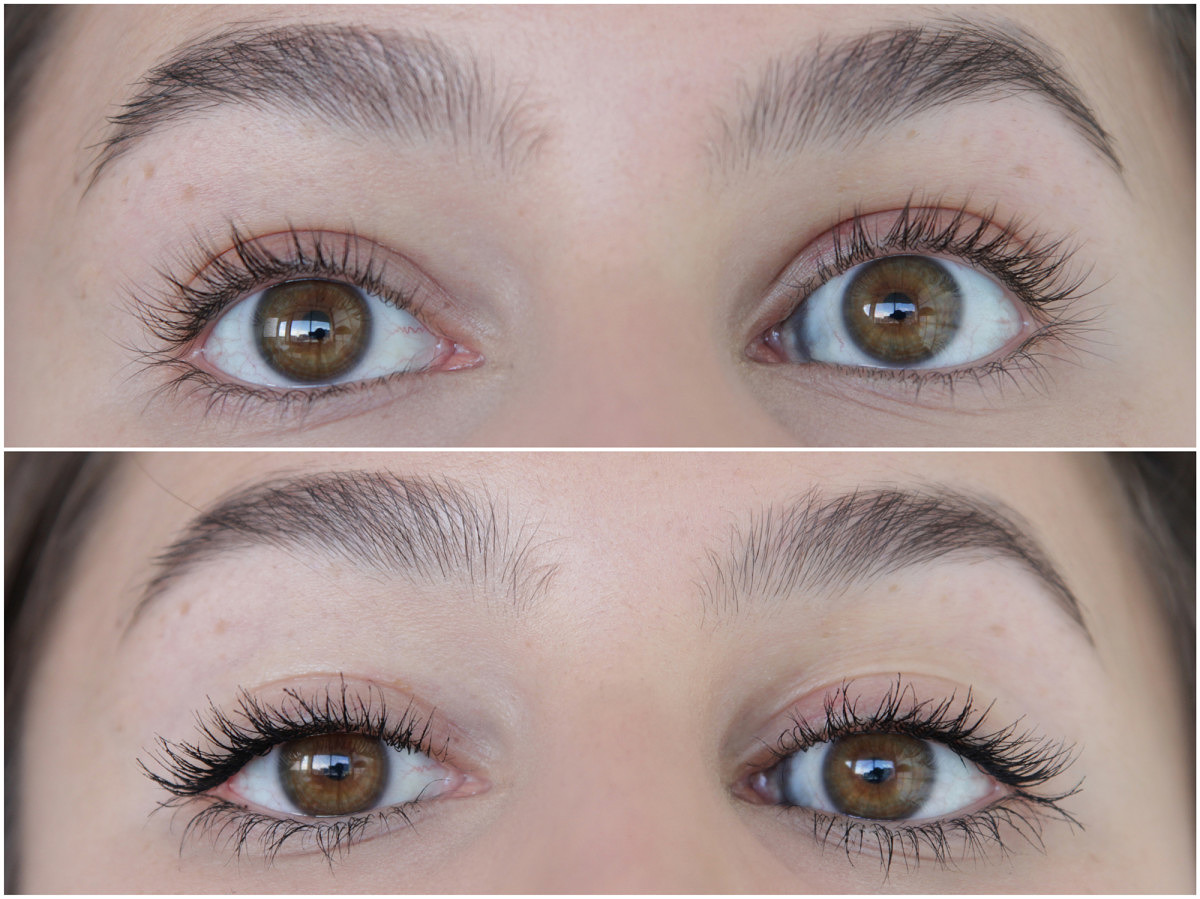 I tend to favour more dry mascara formulas; this one sits somewhere in between. I can't say whether it dries out quickly as I've only been using it for a month but I will report back!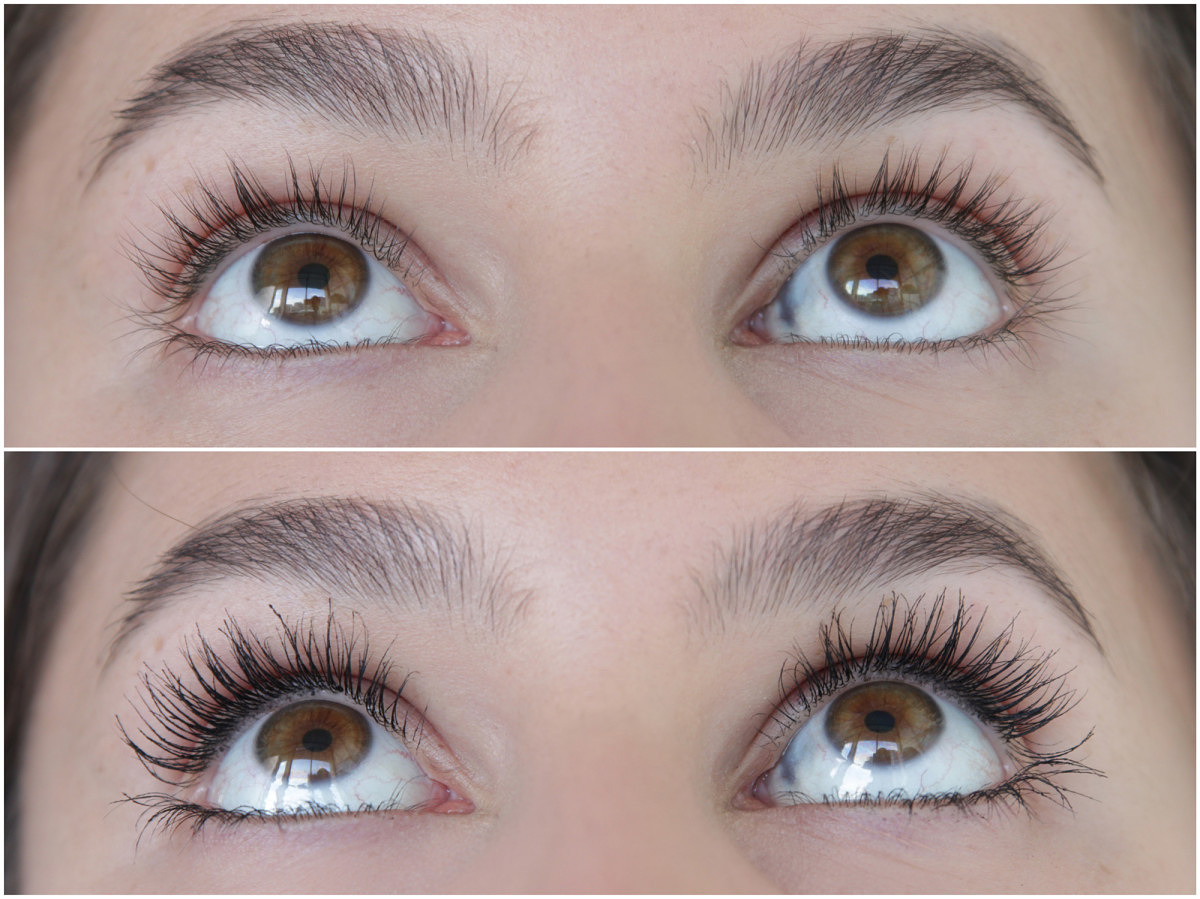 You can make your own judgement based on the photos but personally, I really love the outcome at application. My issues arises a few hours later…
The Bad
Full Fat Lashes smudges on me, quite considerably; at the 4-5 hour mark it is noticeable but permissible, towards the end of the day it's a hot mess. I figured it was a strange fluke, I have dry skin and mascara never smudges on me, but day after day with the same results – I can't deny it.
It was the ideal opportunity to test the Anastasia Lash Genius Waterproof Top Coat, a clear mascara situation that is designed to 'waterproof' a regular formula. While it helped somewhat, I still noticed some migration, I think you'd have to approach the lashes from every angle and AINT NOBODY got time for dat.
Also worth noting that since the wand is so big and fluffy, it's near impossible to avoid mascara splotches along the lash line (which I corrected with a q-tip for the photos above). Same situation for the lower lashes, expect a little clean up.
The Verdict
The Charlotte Tilbury Full Fat Lashes is a beautiful formula with a beautiful wand that does beautiful things to my lashes. I could look past the mascara splotches if it exhibited better longevity and I really REALLY hope that she launches a waterproof version – I'd be first in line.
I won't throw it away or anything drastic but I won't be using it on long days for fear of panda eyes. Full Fat Lashes can be purchased on the Charlotte Tilbury boutique for 29USD or on Beautylish for the same price, FYI both stores ship to Australia!
Have you tried this mascara? I'd love to know your experiences, leave them in the comments below 🙂
xxkarima