A dramatic and sultry makeup tutorial for a night out or clubbing or simply for fun 🙂 Using all drugstore products and an interesting eyeshadow placement, this is a good one to try to refine your skillz.
Final Look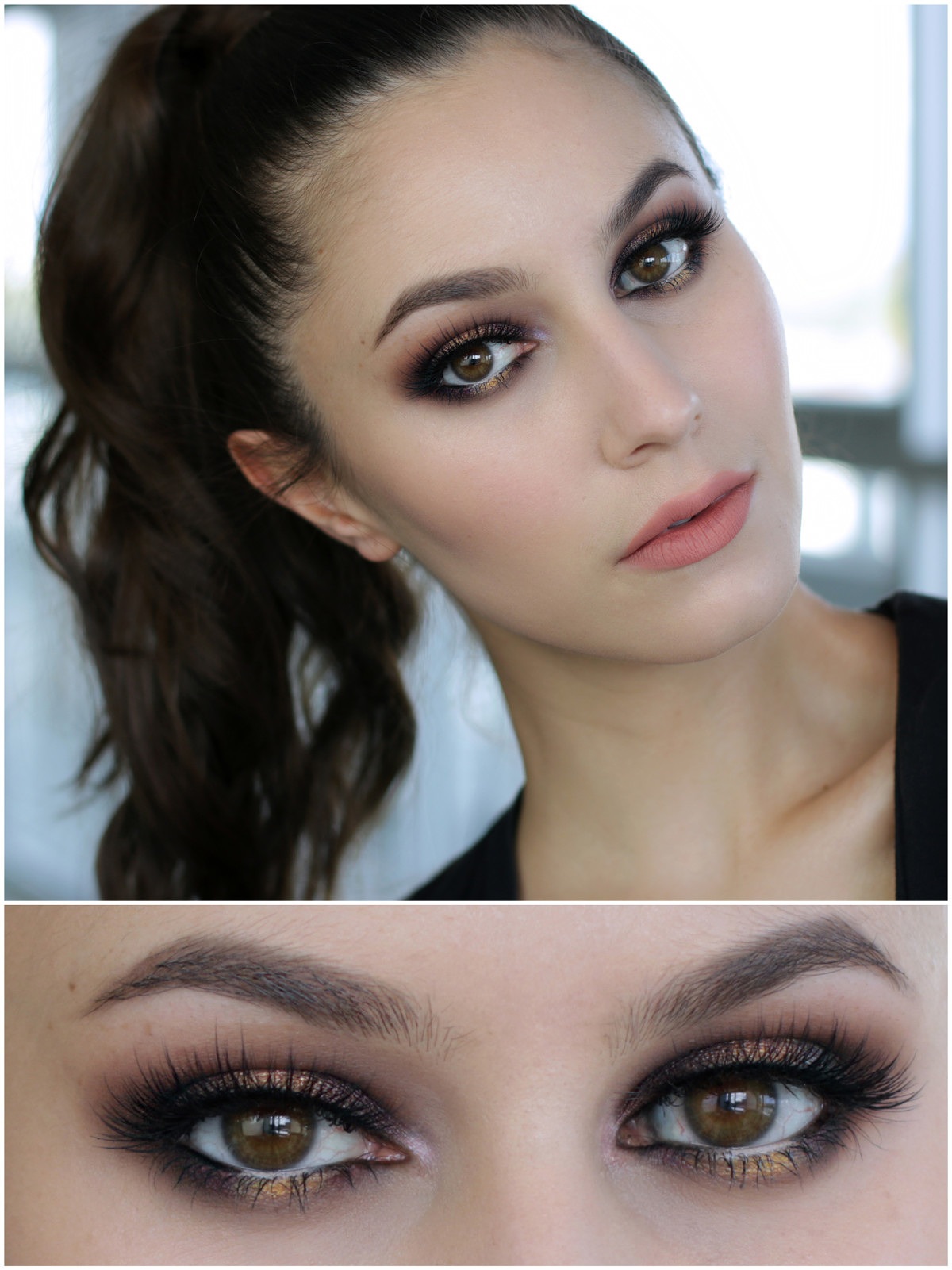 Nail Polish I'm wearing in this tutorial
Matte Mint Green (gold and white accents) press on nails from Etsy, you can find the style here.
Complete List of Products
ModelCo – Designer Brow Kit
Sleek – Garden of Eden & Oh So Special Palettes
NYX – Jumbo Pencil in Milk
Milani – Liquid Eye Liner Pencil in Black
Manicare – GlamEyes Alessandra Lashes
Maybelline – Dream Lumi (Ivory) & Fit Me (20) Concealers
Jordana – Best Lash Extreme Mascara
L'Oreal – True Match Foundation in W2
Bourjois – Healthy Mix Foundation in 52
Maybelline – Fit Me Powder in 120
Catrice – Eyeshadow in Starlight Expresso
Soap & Glory – Glow All Out Powder
NYX – Soft Matte Lip Cream in Stockholm
La Femme – Blush in Peach (you can purchase these here, no affiliation).
Know of any standout drugstore products? Tell me about it in the comments section 🙂
xxkarima