So I'm sure many of you have seen swatches of the Chanel Illusion D'ombre cream shadows but I thought I would do some comparison swatches of my own (also a request from lovely reader Jasmine Valistreri).
She wanted to know whether Epatant was as sparkly and nuanced as Illusoire.
Here are the swatches in sunlight, with no flash:
L-R: Mirifique, Ebloui, Illusoire, Epatant
And here indoor, with flash: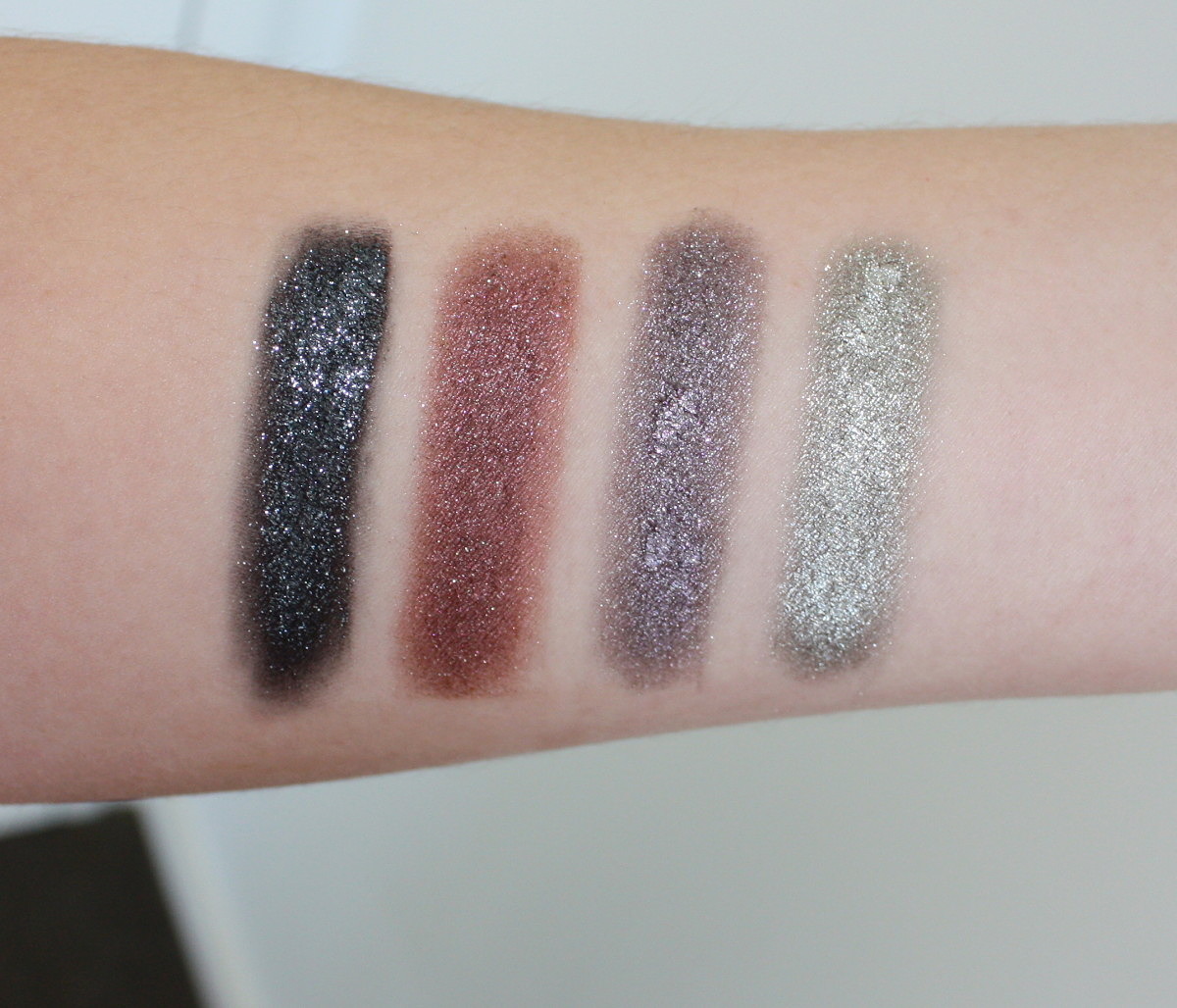 My thoughts: I love the texture of these eyeshadows- they have a soft, mousse-y texture and are quite easy to blend. With a little layering, they are very pigmented and very shimmery (maybe a con for some, but I am shamelessly in love with shimmer).
I love Mirifique mainly as a liner (using the included brush) while Ebloui and Illusoire are great on their own as an all over lid shade.
I'm least impressed with Epatant, this could be because I'm not a fan of silvery shades on myself (I feel as though warmer colours suit me better). Epatant is also probably the most shimmery of the four, with an almost metallic finish. Nonetheless, the texture is just as beautiful as it's counterparts and I'll try doing a smokey eye using a combination of Mirifique + Epatant (to give the Epatant some dimension).
Do you guys own any of the Chanel Illusion D'ombre shadows? Thoughts?
xxkarima