I purchased the Charlotte Tilbury Eyes to Mesmerise Cream Eyeshadows YONKS ago and the review is long overdue but better late than never, right? Here we go!
I typically take product shots before I get my fingers all up in the product but this time… excitement prevailed. Whoops.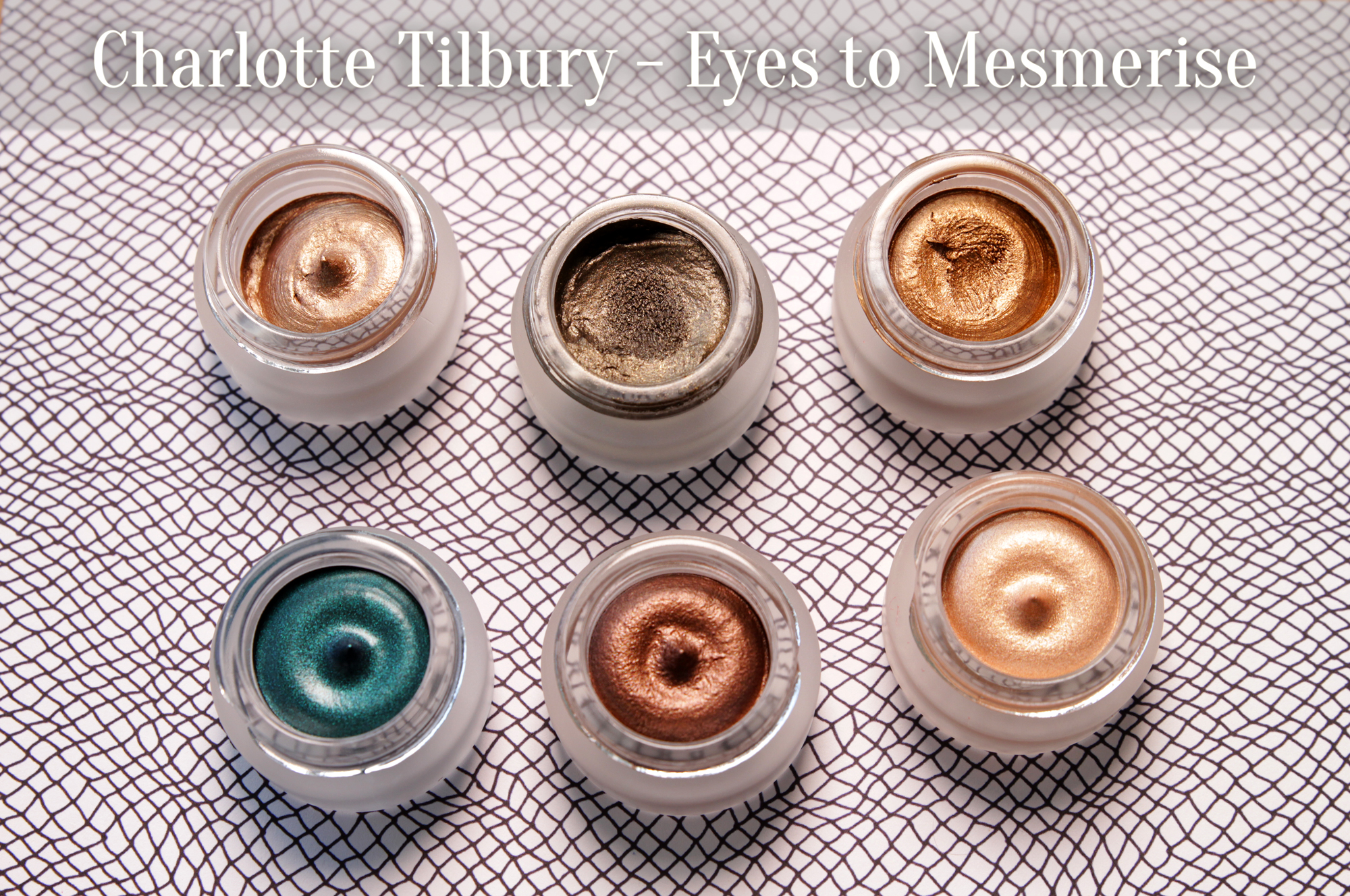 Looking at the pots, you might mistake them for (my beloved) Tom Ford Cream Color for Eyes and indeed, they are very similar. Both formulas have a wet mousse-y consistency, impart a glossy effect (as opposed to a foiled shimmer effect) and blend effortlessly. Tilbury was involved in the creation of the Tom Ford line so it's no bizarre coincidence.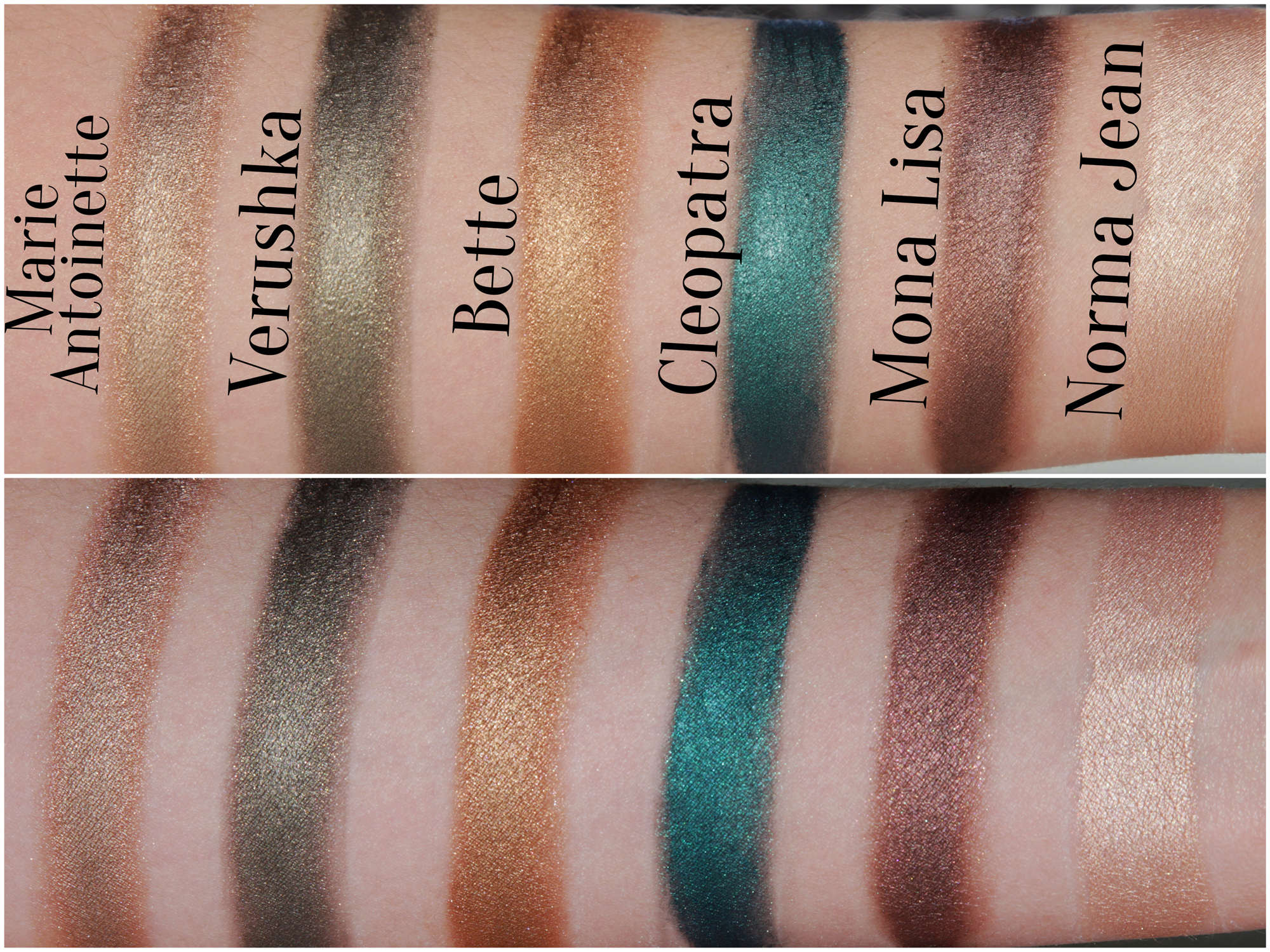 As you can tell from the swatches (natural sunlight on top, flash photo below), the cream shadows apply true to… pan? True to pot? They're pigmented okay?! I try to avoid the P word because it's potentially the most overused in beauty blogging history. I think we can all agree that the colour selection is stunning; nuanced neutrals with a token bright, each infused with multifaceted and complex iridescence.
Here they are in action, Verushka all over the lid and blended upwards, Bette on the ball of the eyelid and Norma Jean around the tear duct. Took 2 minutes flat and rather pretty, if I do say so myself 🙂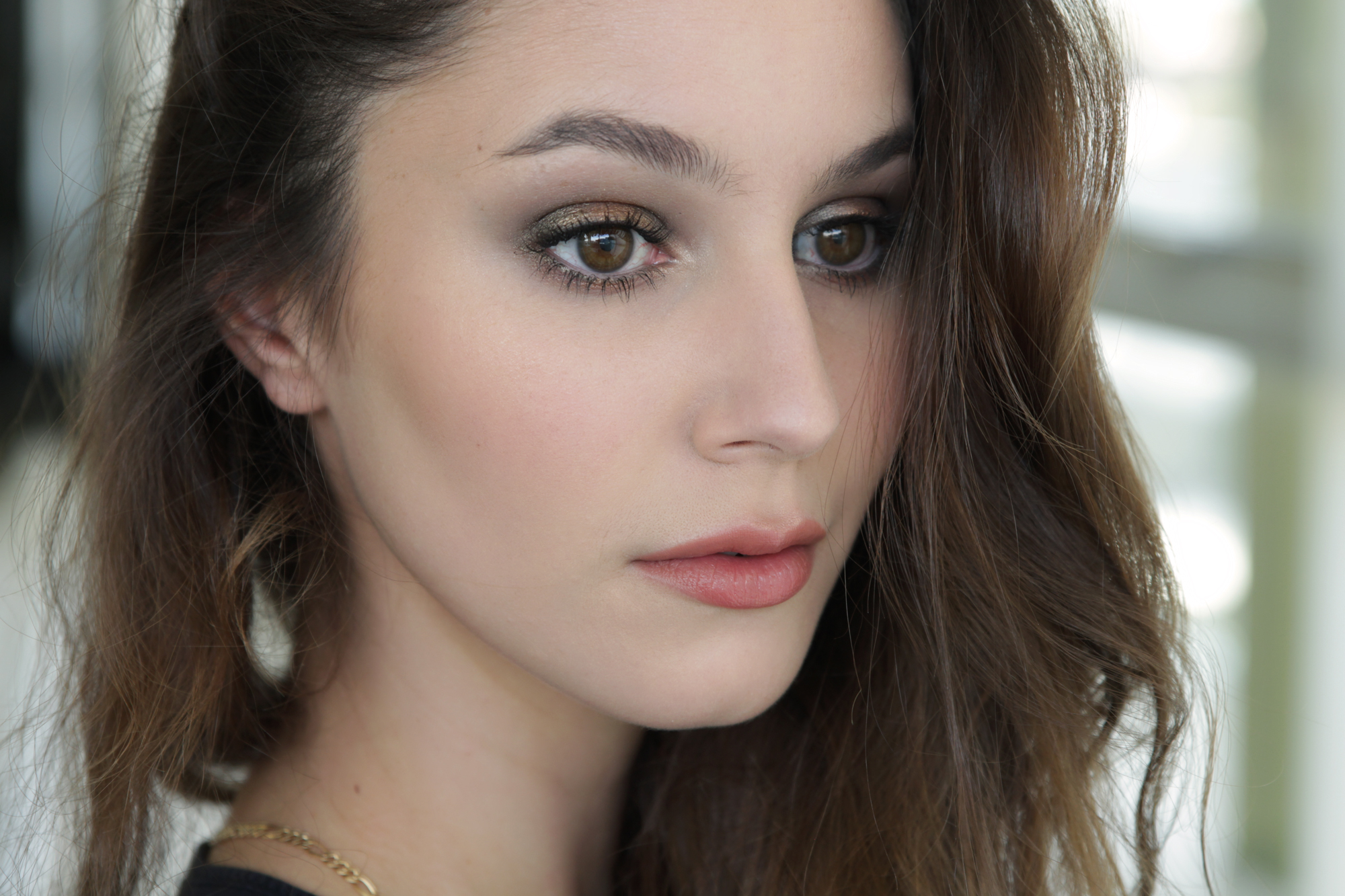 Also note that while Verushka is rather reflective on the lid, once blended above the crease it takes on a satin-not-at-all-frosty finish. Exactly like the Tom Ford.
So I think we've covered the good: pigmented, easy to blend, glossy in finish, beautiful colour selection and blends out to a satin that is flattering in the socket.
Now for the bad. Bad is too strong a word, I'm being dramatic. My main issue with the Eyes to Mesmerise formula is that the colour fades throughout the day where skin meets skin (hooded eyelids and heavy eyelids especially). I experimented with various primers, various application techniques and the only way I could avoid fading was to set with a powder eyeshadow… but then I lose the beautiful glossy finish? Sad face. Keep in mind, I have dry lids and rarely struggle with longevity.
Another minor critique – I found the shades didn't layer very well. In the picture above, I pressed Bette on the centre of the lid and, in some areas, noticed that layering had actually removed Verushka beneath, leaving patches of visible skin. I experienced neither of these issues with the Tom Ford formula, so they're not dupes in my eyes despite many similarities.
Overall, my feelings towards the Charlotte Tilbury Eyes to Mesmerise shadows are conflicted. I adore the effect at application but the fading in the socket region is so significant that it just isn't a practical everyday eyeshadow for me. Occasionally I'll use them as a base for a powder eyeshadow (and FYI, Norma Jean is beautiful on the cheekbones) but alone? Unfortunately not.
Have you tried the Eyes to Mesmerise Cream Eyeshadows? What are your thoughts? I'd love to hear whether you guys experienced issues with fading or creasing, let's chat in the comments section 😉
Available at: 32USD at Nordstrom, Beautylish and Charlotte Tilbury Australia.
xxkarima
NB: Products purchased by me, some linked products are affiliate links.