I put the NEW Cover FX Custom Cover Drops to the test in this first impressions foundation review! See how it performs on a normal/dry skintype PLUS a review from a guest blogger with combo/oily skin 🙂
FYI: I have normal to dry skin and I'm about an NC20 in depth.
Go check out Michelle's youtube channel & blog!
Final Look
So here is the full face shot…
My photography skills are amateurish but here are some close ups of the dry areas, hopefully you can see what I mean!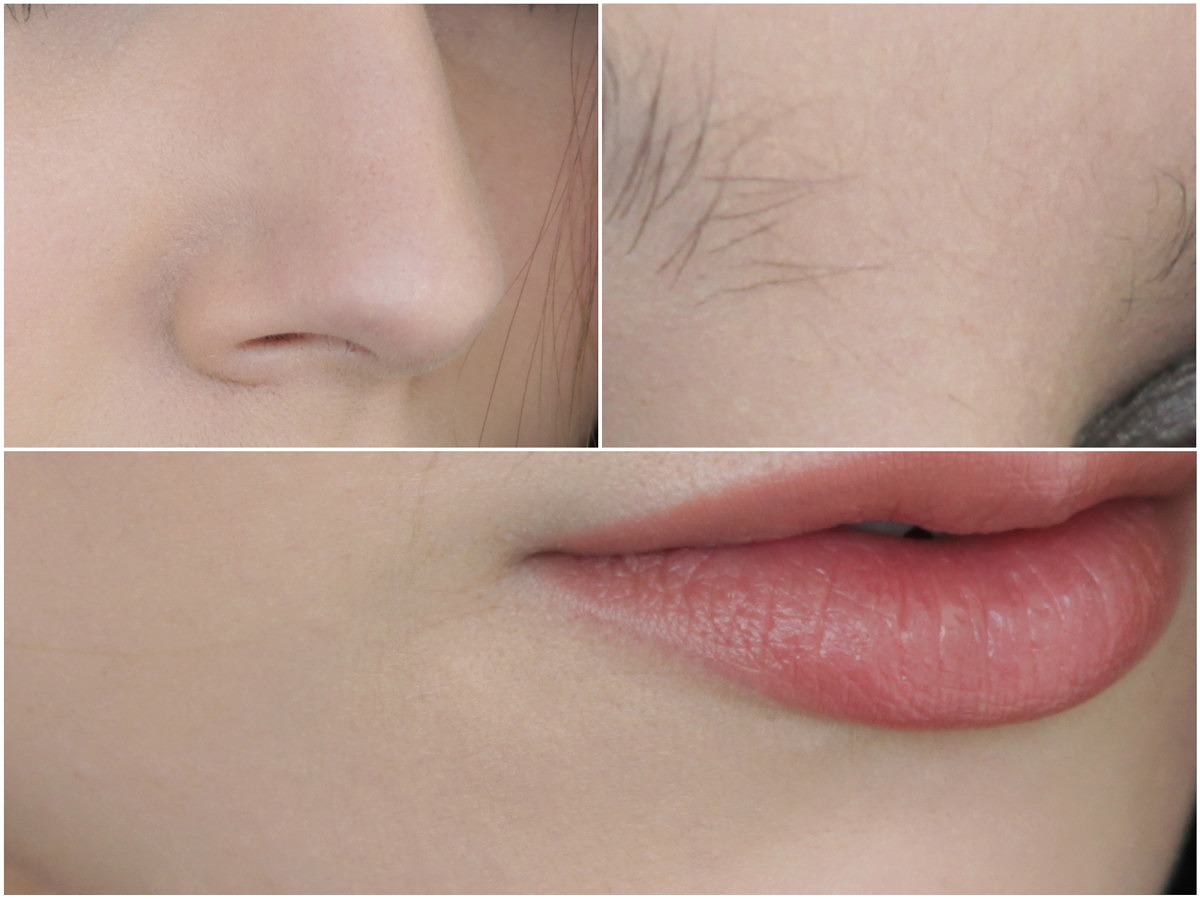 Can you see the product sitting awkwardly between my brows? Crevice of the nose? Smile lines exacerbated? Maybe? I TRIED.
Other mixing scenarios
As per Michelle's recommendation, I tried mixing the Cover FX Custom Cover Drops with the Dr Jart+ Day Tint and the result was MUCH nicer; the day tint is very emollient so it didn't pick up on dry patches quite as much. This mixture provided a very dewy finish but it didn't last a full day on me – it began to break up a bit towards the evening.
I tried mixing it with some of my skincare (MV Rose Protective Moisturiser, my favourite) and it separated on the back of my hand so clearly a conflict in formula.
I mixed a drop with my favourite foundation, Armani Lasting Silk, which bumped up the coverage a notch but the combo wasn't as kind to my dry areas as it would be if I wore the Armani alone.
Td;dr version: despite being a rather liquid formula, the Custom Cover Drops are a more matte/dryish formula alone so dry skin types will need to experiment with emollient mixers. If you have oilier skin, I imagine that you won't encounter many issues and experimenting would be a less tedious task!
Nail Polish I'm wearing in this tutorial
Au naturale, girlfran!
Complete List of Products Used
Cover FX – Custom Cover Drops in G20 & G30
Cover FX – Anti Aging Primer
Maybelline – Fit Me Concealer in 20
Rouge Bunny Rouge – Diaphanous Finishing Powder*
xxkarima
* Denotes products sent for consideration. I purchased the Custom Cover Drops myself (available from Sephora Australia) and I was not compensated for this review 🙂