A radiant spring makeup featuring peach and coral tones with luminous sun-kissed skin 🙂 Perfect for a warm spring night or a day wedding! This makeup is conventionally pretty and ultra flattering – I hope you love it as much as I do.
Other tutorials/posts mentioned
Easiest Winged Liner Tutorial // Click here.
Rouge Bunny Rouge Lipstick Swatches & Review // Click here.
The big curls I created for this look follows my Festival Hair Tutorial // Click here.
Final Look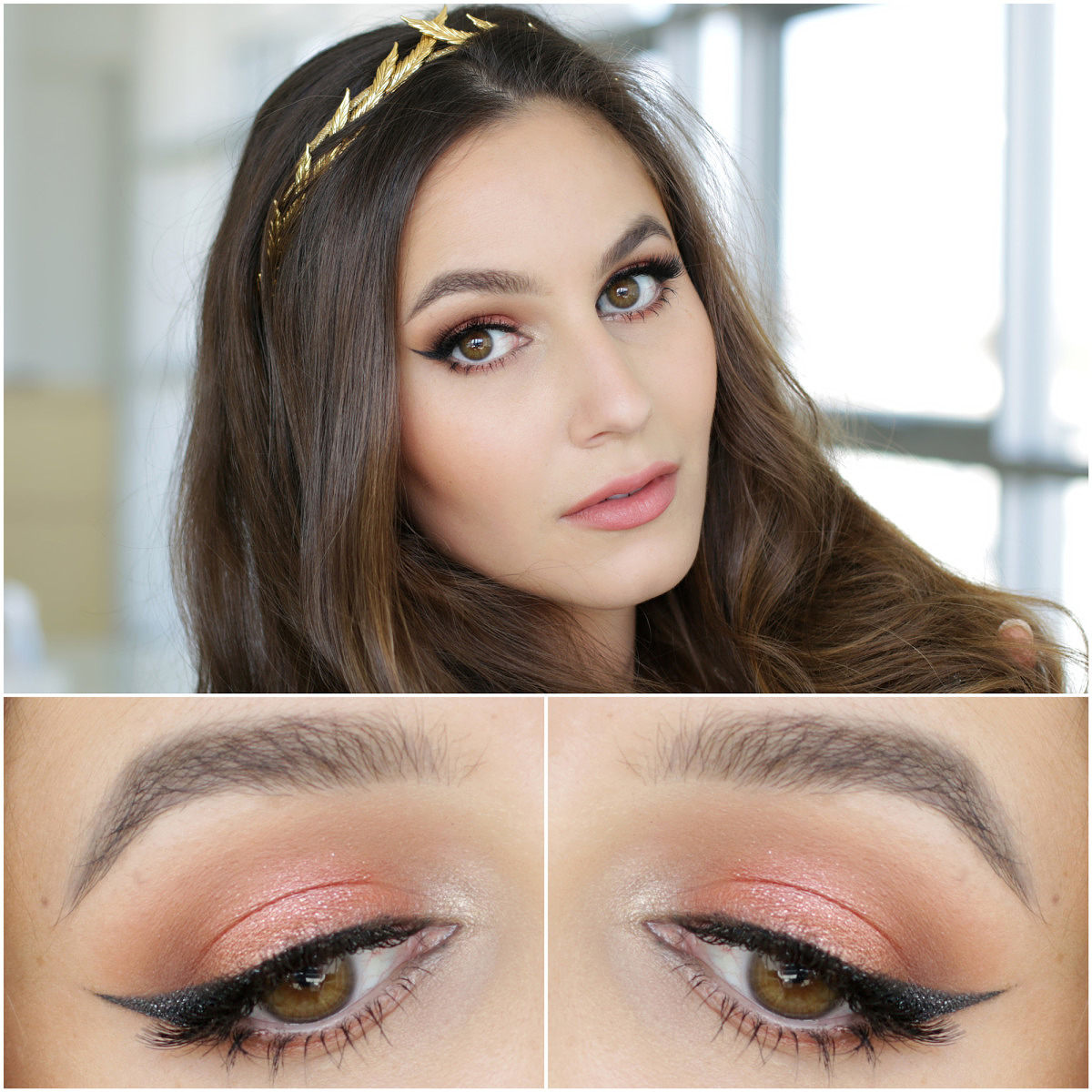 Nail polish I'm wearing in this tutorial
I believe my nails are from this etsy store but I can't verify because the seller seems to be on a break right now.
Headband
MOHOOSIVE thanks to Jennifer Behr for this headband. It's my favourite thing ever, I'm totally infatuated and take any excuse to wear it. Exquisite quality, it's called the Eris Headband and you can purchase it here.
Fragrance
The fragrance mentioned was Byredo La Tulip, Australians can purchase this from Mecca Cosmetica.
Complete List of Products Used
Koh Gen Do – Aqua Foundation in 213*
Laura Mercier – Secret Camouflage in SC3
The Balm – Sexy Mama Translucent Powder*
Geisha Ink – Liquid Eyebrow Liner in Dark Hair*
Colourpop – Super Shock Shadow in Sequin*
Viseart – Matte Neutral 01 Palette
MAC – Pearlglide Eyeliner in Black Swan
Urban Decay – 24/7 Eyeliner in Perversion*
KISS – Trio Lashes in Medium/Short Combo
Hourglass – Ambient Bronzer in Radiant Bronze Light* (this is not yet released, I will try to find the exact date!)
Hourglass – Ambient Blush in Dim Infusion
Rouge Bunny Rouge – Lipstick in Musings*
Benefit – Roller Lash Mascara*
KIKO – Wet & Dry Eyeshadow in 208
Love you guys
xxkarima
* Denotes products sent for consideration. I only feature products I love (with the exception of the Urban Decay Perversion liner, which I don't love but you'll hear more about it in my eyeliner smackdown SOON *wink*)