Makeup tutorial for photography! Lots of photo friendly makeup tips, this look is very neutral and the shades suit everyone 🙂
Winged eyeshadow shapes are very in right now but if it's not your thing, feel free to substitute for a softer shape. Mature lids may also opt for satin finish eyeshadows over the metallic options in this tutorial (I've chosen an extreme contrast in textures).
Nail polish I'm wearing in this tutorial
Unail Gel Nail Polish (Whisper, Petal and Kingfisher – apparently I couldn't decide). You can check out the Unail offerings here.
Final Look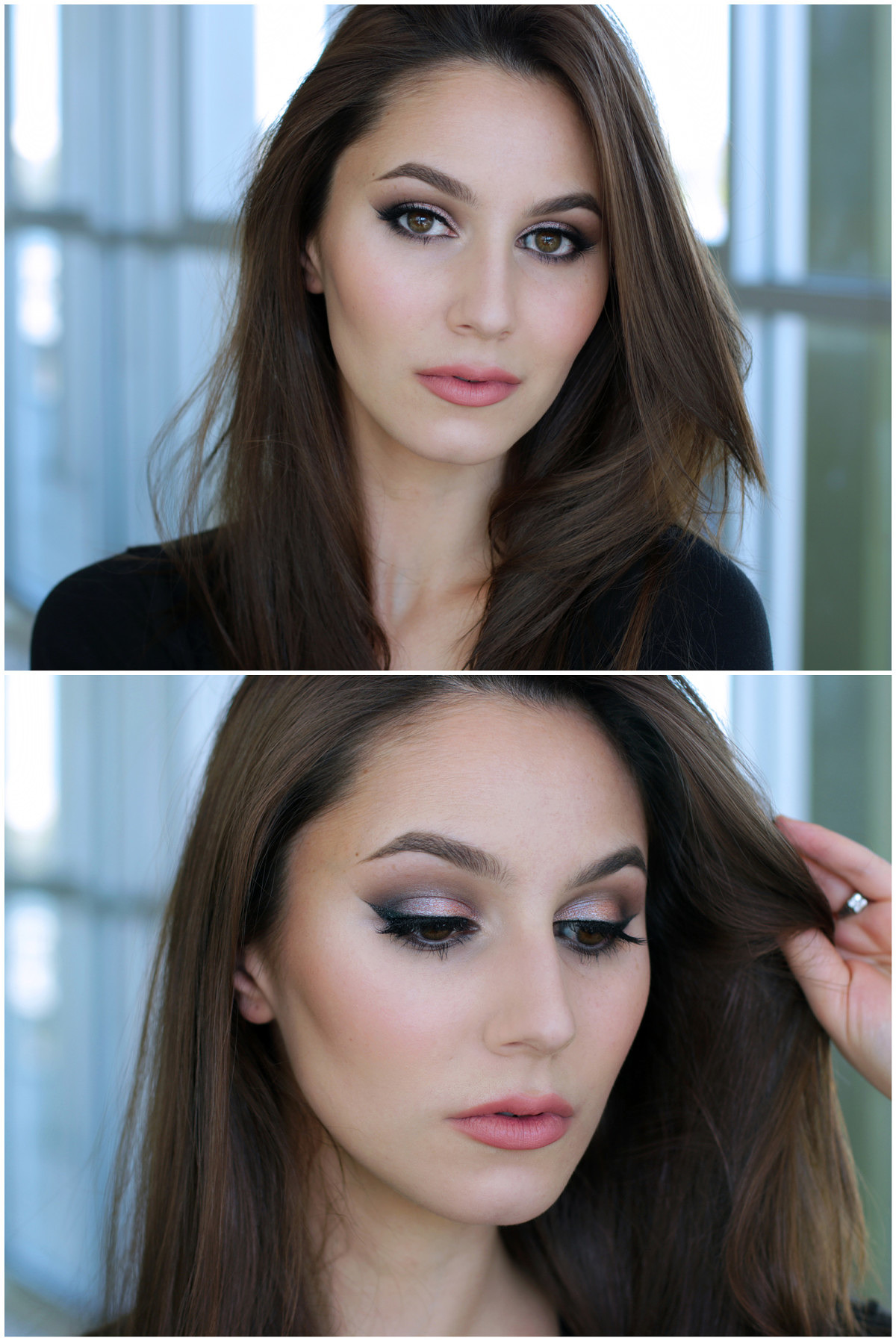 Complete List of Products
Too Faced – Shadow Insurance
SUQQU – Brow Powder in Moss Green
NARS – Eyeshadow in Biarritz
Rouge Bunny Rouge – Eyeshadow in Chestnut Napped Apalis
Rouge Bunny Rouge – Eyeshadow in Blackpepper Jay
Rouge Bunny Rouge – Eyeshadow in Angelic Cockatiels
Rouge Bunny Rouge – Eyeshadow in Eclipse Eagle
Rouge Bunny Rouge – Eyeshadow in Volcano Fairy Wren
THREE – Performance Eyeliner in 05 Eye Rock
Pixi – Silky Eye Pencil in Black Noir
Benefit – Prima Donna Lash
MAC – Prolongwear Concealer in NC20
Jordana – Best Lash Extreme Mascara
Giorgio Armani – Luminous Silk Foundation in 4.5 (mixed with white to achieve a better shade match)
SUQQU – Loose Nuancing Powder in Natural (this has silica in it but lower in the ingredient list, I don't find that it flashes back in photos)
Kevyn Aucoin – Sculpting Powder in Medium
Guerlain – Four Seasons Bronzer in Nude 00
Shiseido – High Beam White (WT905)
Hourglass – Ambient Lighting Blush in Dim Infusion
Boots – No7 Lipliner in Nude
Yves Saint Laurent – Glossy Stain in 15
Lime Crime – Lipstick in Coquette (just to warm up the cooler pink gloss)
If you made it down this far, big hugs to you!
xxkarima